Apple finally has a move-in date for its massive new spaceship campus.

Or a move-in month, at least.
In a press release, the Cupertino tech giant announced that it would move into its new, saucer-shaped headquarters, called Apple Park, in April.
The 175-acre office park will eventually house 12,000 employees, run entirely on renewable energy, and feature a theater named for the company's co-founder, Steve Jobs.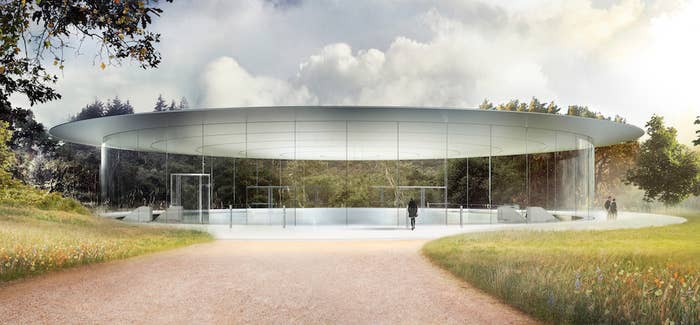 "Steve's vision for Apple stretched far beyond his time with us. He intended Apple Park to be the home of innovation for generations to come," said Tim Cook, Apple's CEO, in the release.

Jobs initially presented plans for the structure to the Cupertino City Council in June 2011. He died later that year.
The theater that bears Jobs' name is entered through a 20-foot-tall glass cylinder.

"We have approached the design, engineering, and making of our new campus with the same enthusiasm and design principles that characterize our products," said Jony Ive, Apple's chief design officer.

Here's some footage from a drone buzzing around the beast: