Anti-Abortion Groups Defiant After Colorado Murders
Robert Dear is a new kind of extremist for an old cause.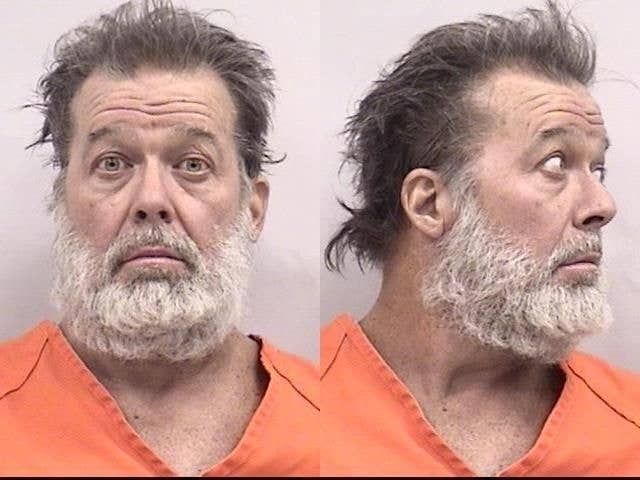 Anti-abortion leaders find themselves on defense — and defiant — in the face of a new kind of challenge for their movement: the emergence of an apparent lone-wolf anti-abortion terrorist in Colorado Friday.
Robert Dear appears to be a militant of a new, global, model: a marginal figure motivated by media that spread online, and part of a pattern of everyday intimidation and violence directed at reproductive health care and abortion providers.
Dear's only connection to the organized anti-abortion movement in America has been four words —" No more baby parts" — reportedly uttered to law enforcement after he was taken into custody. It's a reference to an anti-abortion slogan arising from a series of undercover videos released earlier this year by the anti-abortion group the Center for Medical Progress. The videos led to state and federal investigations and generated massive publicity, particularly on the right: According to a Fox News poll from August, half of all voters had seen or heard about the videos. Indeed, until last Friday, that reach was responsible for one of the anti-abortion movement's greatest successes in years.
Now, even as prominent anti-abortion figures and groups denounce the killings, they find themselves with few easy answers to the question of managing passions that are in some sense products of their success in generating outrage in a deeply divided, well-armed nation.
"It's extremely frustrating, and I don't see anything we could possibly do," the executive director of the Pro-Life Action League, Eric Scheidler, told BuzzFeed News. "Like anyone, he's going to pick up on the news of the day but what he does with the news is beyond our control. I don't know how we're going to fight abortion without talking about it."
"Should William Lloyd Garrison have kept quiet about slavery because of madmen like John Brown?" he asked. (Garrison was a leading abolitionist writer and activist; Brown was killed in Virginia trying to start a violent uprising against slavery.)
The president of Operation Rescue, one of the most aggressive of the anti-abortion groups, was even blunter in blaming the apparent intended victims of Friday's attacks.
"If someone is to blame, it's the abortionists themselves," said Troy Newman, president of the pro-life group Operation Rescue. "They themselves say they are killing children."
The politically powerful National Right to Life Committee, which condemned the attack forcefully, also sought to distance the cause from "an apparently deranged individual," as Carol Tobias, president of the National Right to Life Committee, wrote in statement to BuzzFeed News.
"His actions should not be used to distort the goals of the right-to-life movement," she wrote.
The pro-life movement, as it describes itself, has not found its high-profile success so squarely linked to violence since the late 1990s, when the organized Army of God network murdered seven in a series of attacks. Anti-abortion killings fell dramatically since then, with the horrific exception of the murder of Dr. George Tiller in 2009 by a man who had been in contact with a former Operation Rescue official.
But Dear represents a different, and in some ways more confounding, challenge that increasingly arises for movements of all stripes, particularly when they capture the power and passion of social media: how to prevent public momentum from spilling over into deadly violence.
Movement leaders have few answers, but say they are alert to the dangers of extremism.
"I can count three times in 13 years that I have heard someone say something or received an email that troubled me, and when that happened I contacted the authorities," said Scheidler. "To the extent we get a whiff of trouble, we take immediate action."