Addressing Security Concerns, Venmo Adds Multifactor Authentication
Now you'll need your phone to send money with your phone.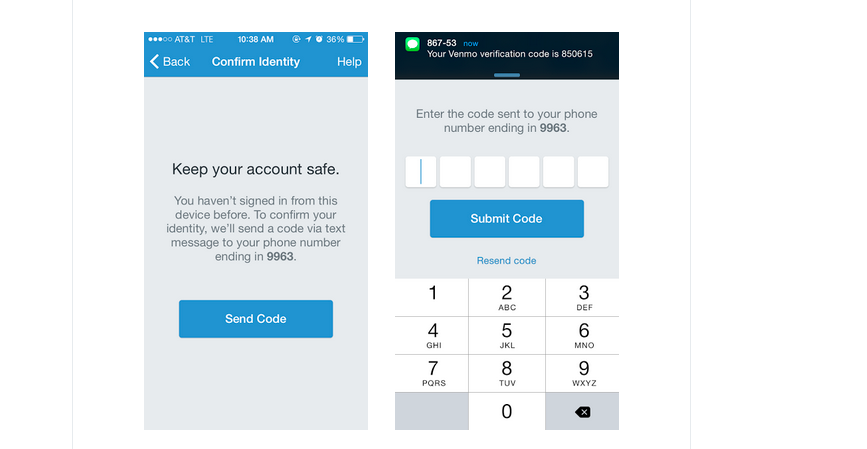 A month after a Slate feature took Venmo to task for its deficient customer security practices, the mobile payment announced that is is introducing multifactor authentication.
Increasingly a standard around password-protected services, multifactor authentication requires users signing into a service from an unrecognized device to enter an additional code sent to their mobile device through another means—usually a text message or an app—to confirm their identity. It should go some way towards alleviating the concern raised by Alison Griswold's February article, that "a hacker who breaches an account using your password can send $2,850 as quickly and conveniently as a twentysomething can repay $7 for a burrito."
Venmo, the burgeoning giant of the mobile payment industry, processed over $700 million in transactions in the third quarter of 2014, but has been dogged by concerns that the ease of use for which it is known makes it easier for users to be defrauded—a problem traditional banks have an infrastructure to prevent and rectify that Venmo has not yet built.
In this context, multifactor authentication is the first of many steps the company will need to take to ensure its product is as safe as it is painless.