This Newspaper Celebrated A Soccer Team's "White Supremacy" And Boy, Was That Bad Timing
Yes, their uniforms are white but c'mon.
Soccer club Real Madrid were crowned champions of the Spanish Super Cup at Santiago Bernabéu Stadium on Tuesday, and good for them!
Mexican newspaper Reforma chose this as its headline to celebrate it, though, which...not great.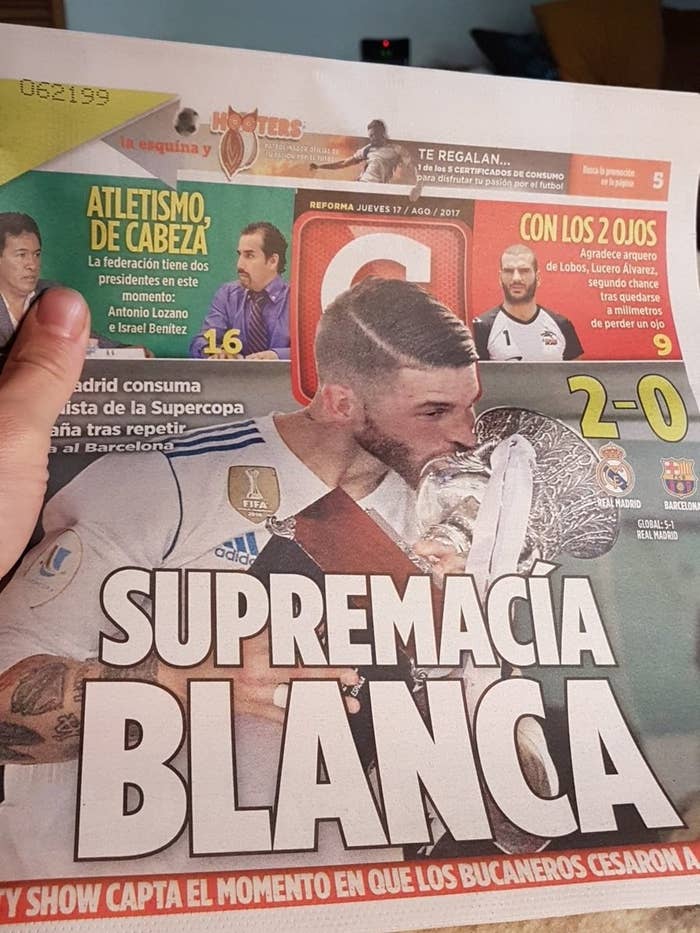 But you know, given the whole "white supremacists marched in Charlottesville on Saturday and one anti-racist protester was killed" thing...not a great look.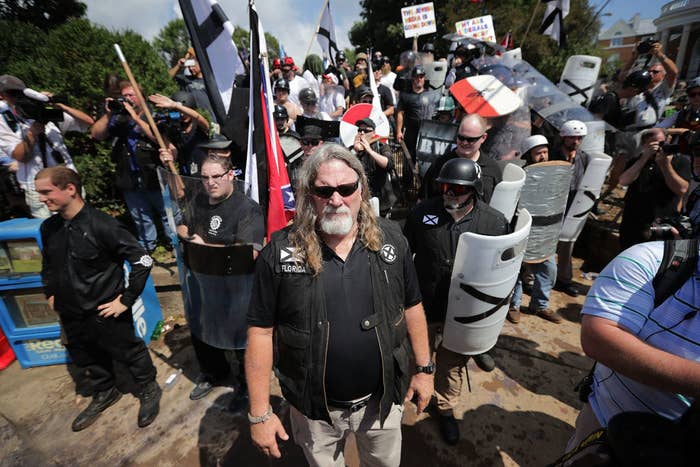 So when the Reforma sports section went with this headline, people were not pleased.
People are enraged, and with good reason.
Twitter is having a hard time grasping the paper's lack of sensitivity.
Others are even questioning whether the newspaper agrees with some of the racists marching in Charlottesville.
But some people defended the paper for trying to make a joke, even if it fell flat.
And then there were the fans who just effing loved the cover.
But it's worth asking ourselves: Was now really the best time for that joke?
You'd think that somewhere along the line, someone would have seen this headline and thought "...Maybe not."
Reforma did not respond to a BuzzFeed Mexico request for comment.
This post was translated from Spanish.