Lydia Cumming, a reporter for Mexico's TV Azteca, was dispatched to cover the effects of a recent flooding in Puebla.
A photojournalist covering the floods took a photo of the reporter as she was briefly carried, she told the newspaper El País. She explained that "reporters tend to make fun of what happens to us during coverage" as a way to "relax."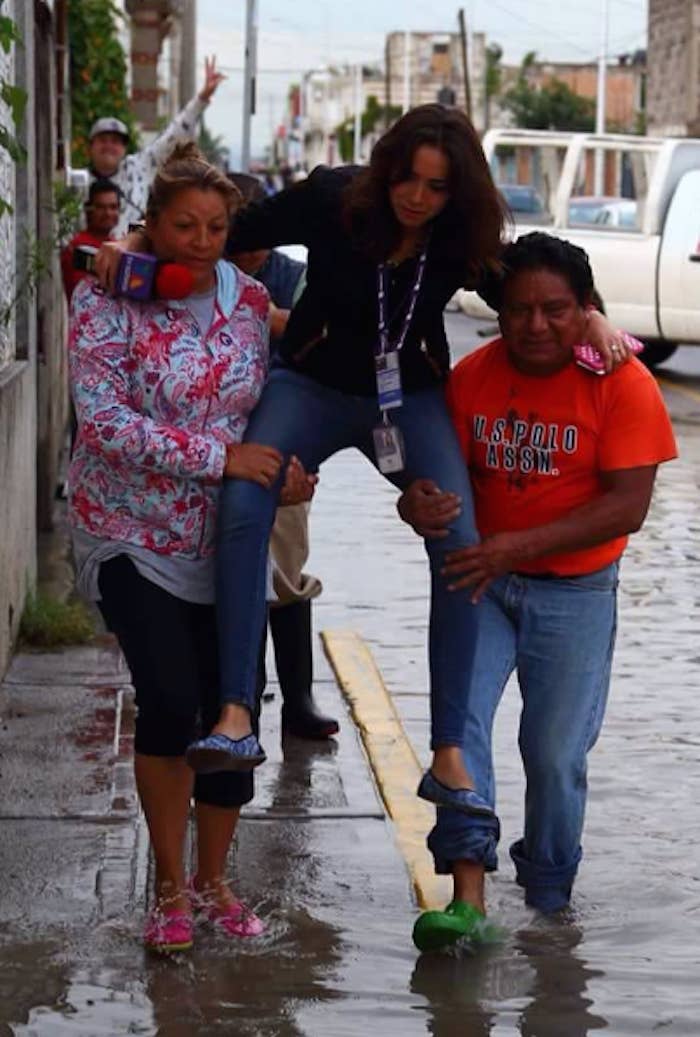 She said the two Puebla residents told Cumming about their elderly neighbor who uses a wheelchair and had been badly affected by the floods.
The couple offered to carry Cumming to the home, she said.
"I try to maintain a good relationship with people and I was afraid I would sound rude if I turned down the favor," she said. "They carried me two seconds and after I asked them to put me down."
The photographer shared the photo on Cumming's personal Facebook page, she said. But then it was also found published on Twitter by journalist José Daniel Hernández.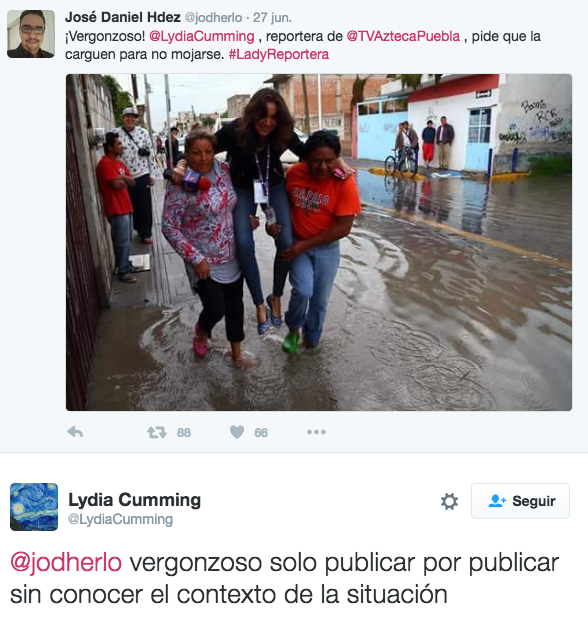 Lady Reportera immediately fired back. "Only publishing for the sake of publishing without context," Cumming tweeted.
Cumming nearly instantly became a meme under #LadyReportera.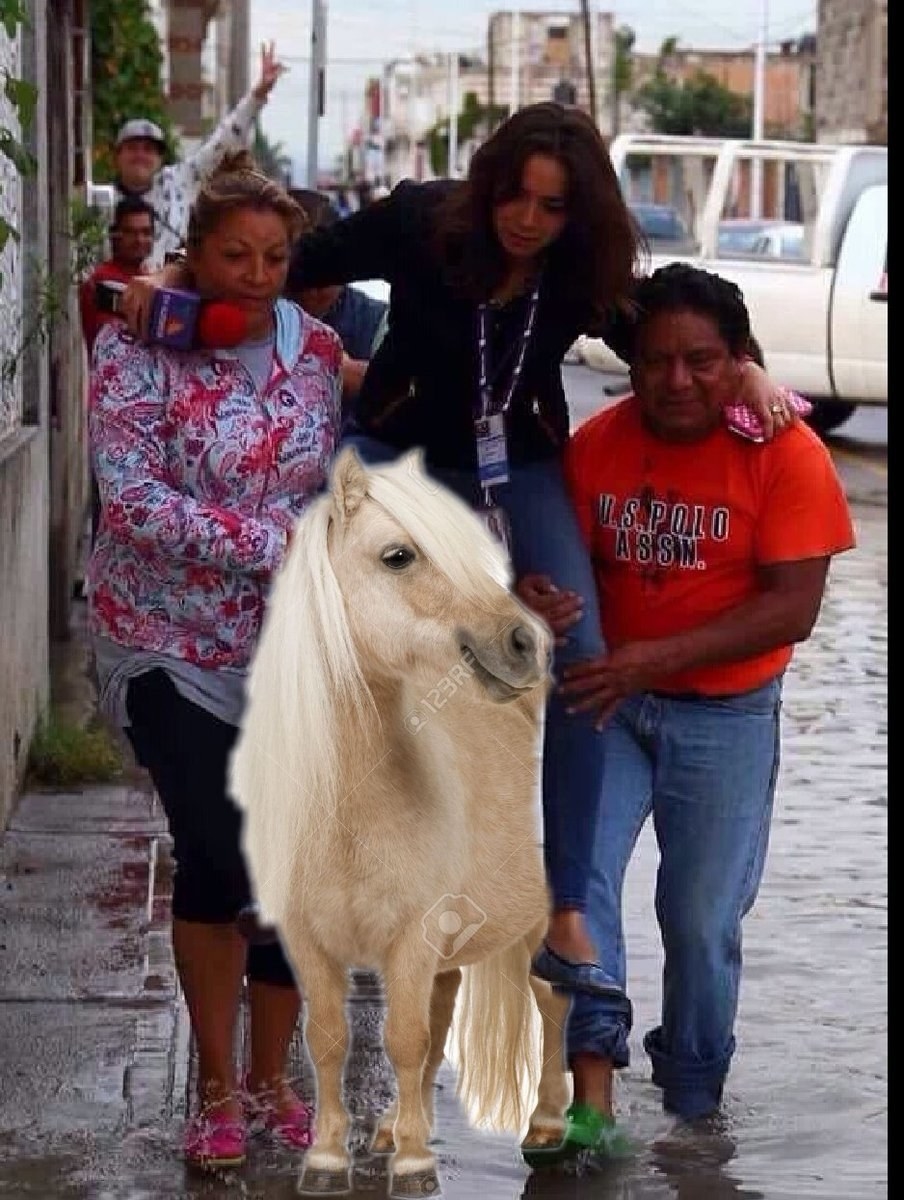 People began Photoshopping her into some of the great pieces of Internet art.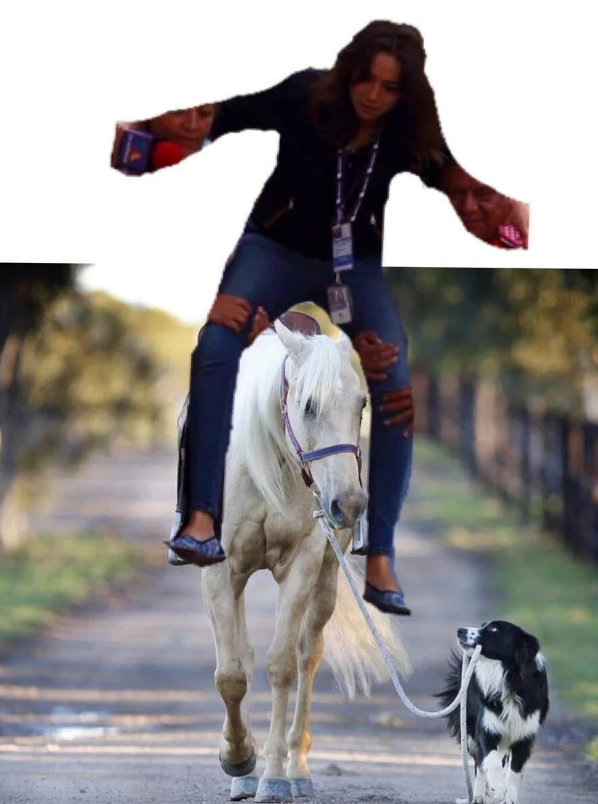 And making some pretty sick...Burns.
She was compared with Jean Claude Van Damme.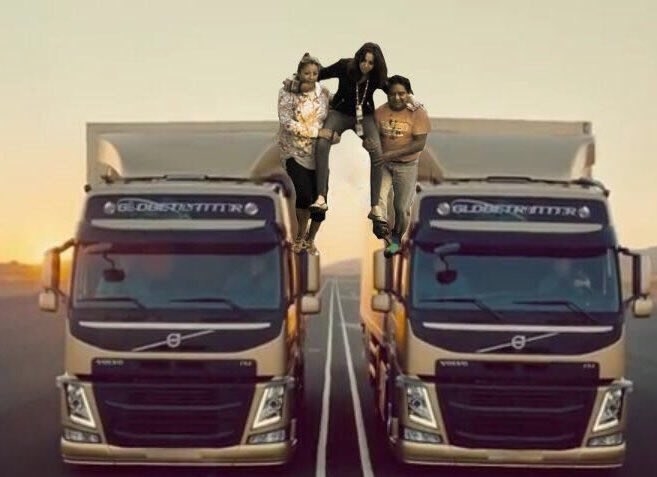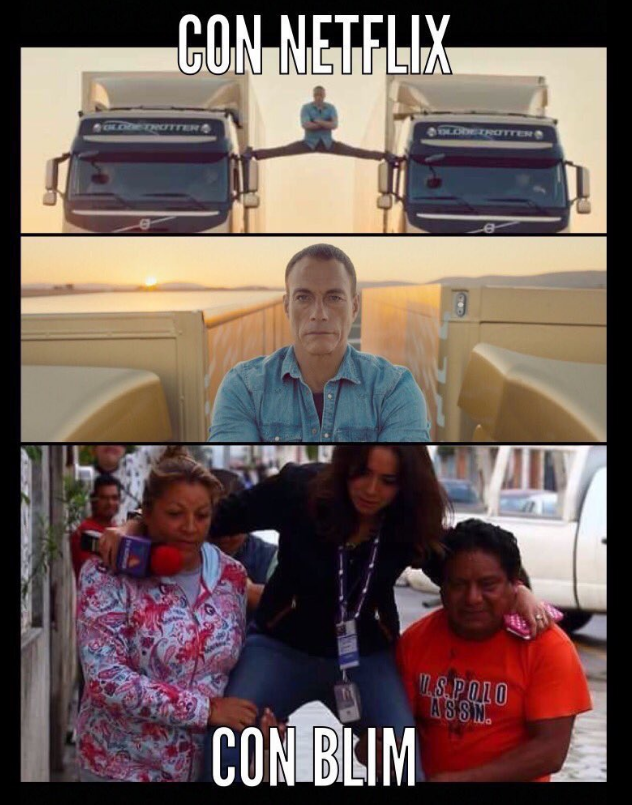 Others made her out to look like a champion.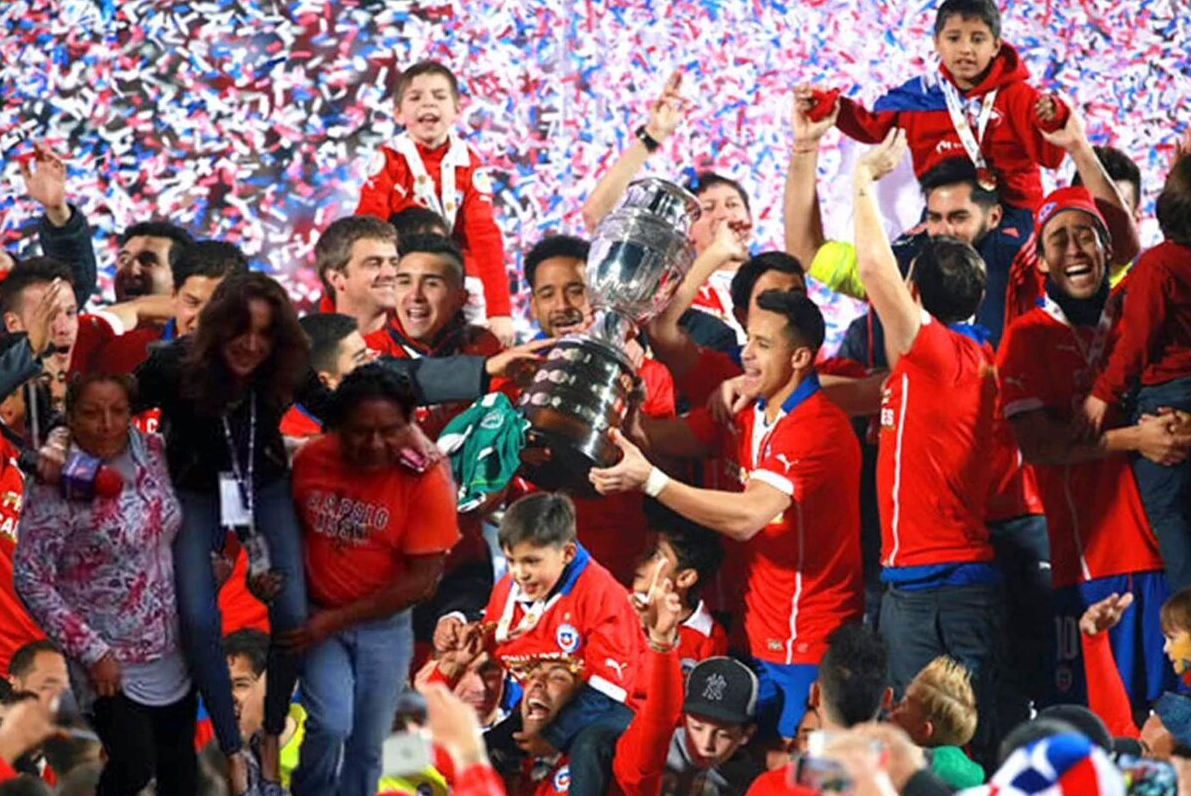 Or, escaping from the Underworld with perfectly dry shoes.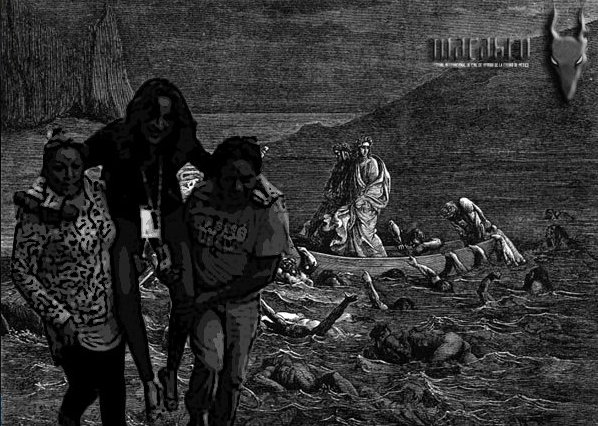 And put her up against Puddle Sharks, which are a serious hazard.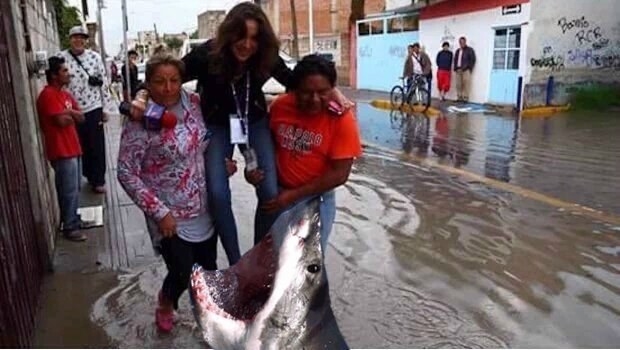 Some imagined what would have happened If only Jack had spotters on the Titanic.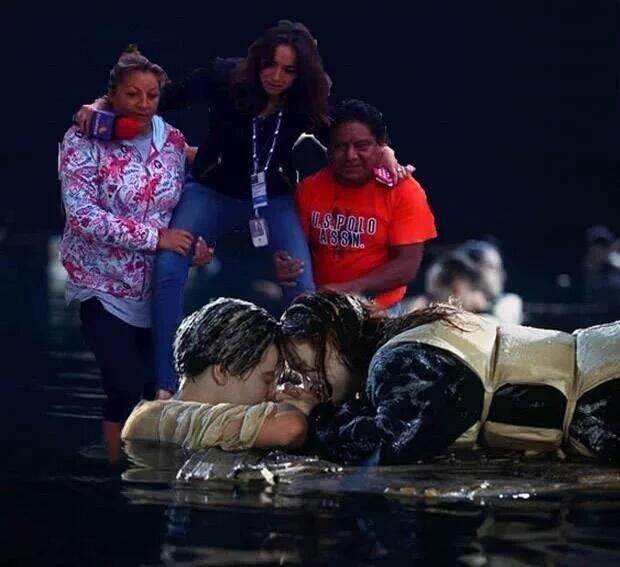 But some people realized that she wasn't the only person to every be afraid of getting their feet wet.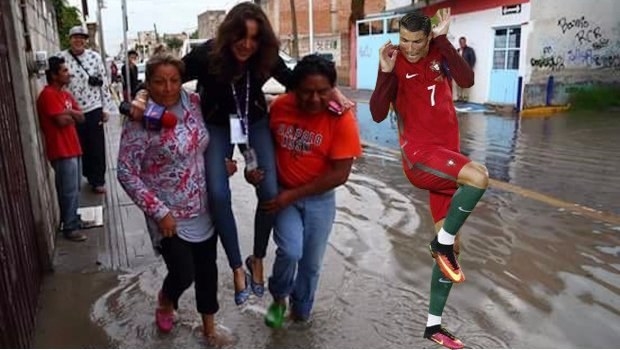 And some thought she was downright saintly.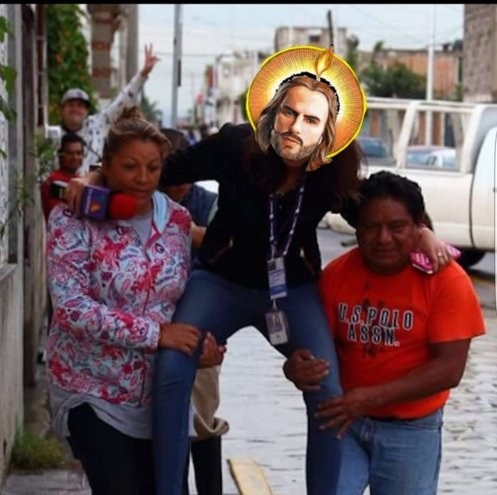 "At your orders, reporter."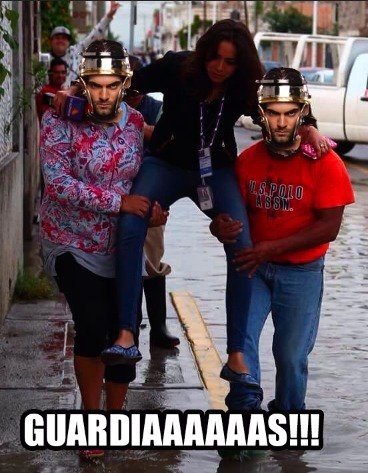 And at least a few people sympathized with the poor guy in the background and his probably sodden shoes.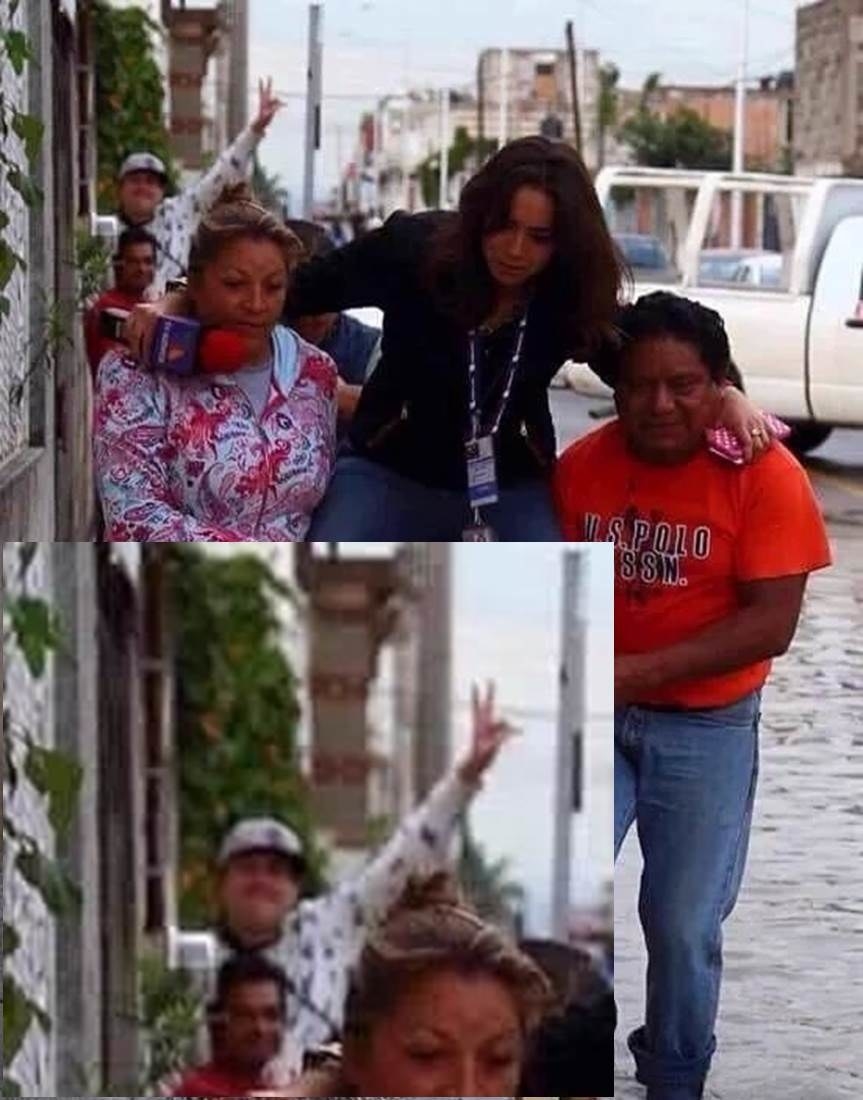 He seemed to be enjoying himself nonetheless.
At least this incident helped galvanize a new hero of the news.
Some people thought the whole thing was award-worthy.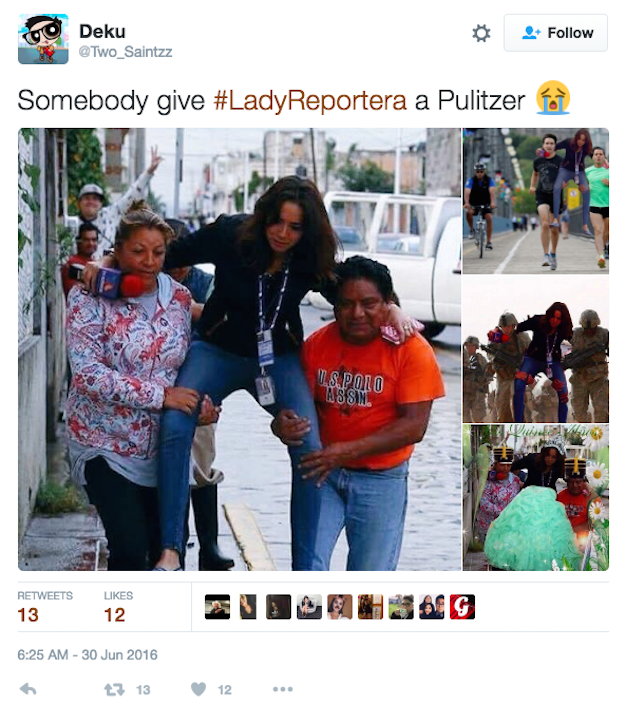 But as Cumming's internet fame reached incredible heights, her career took a big blow.
Her employer, TV Azteca, said in a statement posted to Twitter on Wednesday that it "does not penalize the dissemination of the images but the lack of respect shown towards neighbors who were part of the reporter's coverage."
"For this reason, Lydia Cumming is no longer part of this home," it added. "TV Azteca collaborators are obligated to respect all people and the code of conduct that is part of our company."
Just minutes after the company posted her termination on Twitter, Cumming tweeted "I am Lydia Cumming. Not #LadyReportera" along with a video statement.
"I admit my mistakes," she said. "The photos show a lack of professionalism and tact."
"I want to be a journalist," she said. "I love this profession. I've covered various floods in which I've gotten wet and it has never mattered to me. After all of this has quieted down a little, I will continue to look for opportunities."
Cumming added she'll be more careful with what is shared on her social networks.
BuzzFeed México has reached out to Lydia Cummings to comment.