These Powerful Side-By-Side Photos Highlight The Tension Of A Divided Baltimore
Photographer, Nate Larson captures the moments after a wall of citizens separated protesters from the police during the Baltimore Protests in his photo essay "Holding That Line". He uses side-by-side photos of cops and citizens on the front line to juxtapose both sides of the conflict in Baltimore.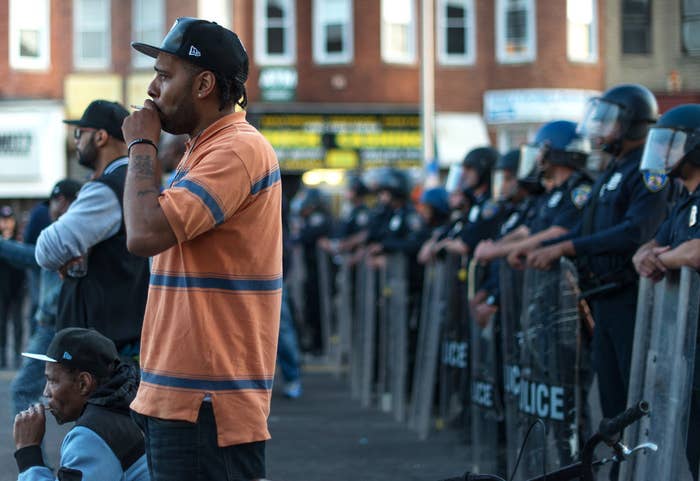 Nate Larson's writes :
"The day after the Baltimore uprising, I went out to photograph with a group of my students, to document and bear witness to the tragic events of last night. When we started, we saw lots of communities and volunteers helping each other, cleaning up, pitching in. We saw many stores with broken glass and a CVS that was completely burned out inside, products fused into indistinguishable debris. But amid all of this, there were families with small children helping to sweep broken glass, volunteers passing out garbage bags and water, and more press credentials than I could count. There were community organizers passing out voter registration forms and trying to encourage civic participation."
"While we were by North Ave & Pennsylvania Ave, we watched the police mass, leading to sealing the block, displacing all those that were trying to help peacefully. The police held the block - 27 officers standing shoulder to shoulder in full riot gear - while continuing to stage behind their line. I made a portrait of each of the officers comprising the human wall with my mobile phone."
"That same evening, I went back, and there were 26 citizens forming a human wall, separating the crowd from the police, to protect the crowd from provoking a police response. One citizen kept calling out, "Don't give them an excuse to hurt us." I made a portrait of the 22 members of the wall that gave their consent. My heart was heavy all day but lifted at this spirit of self-sacrifice and generosity."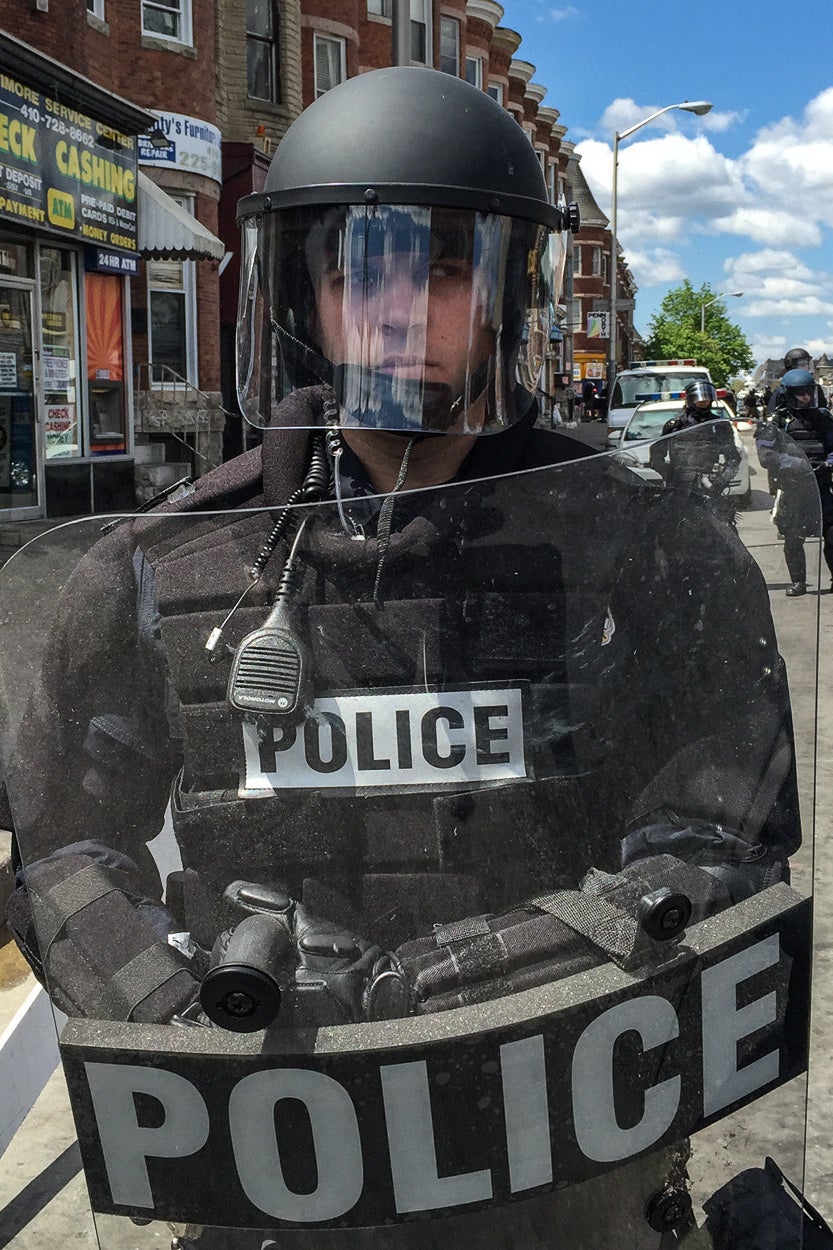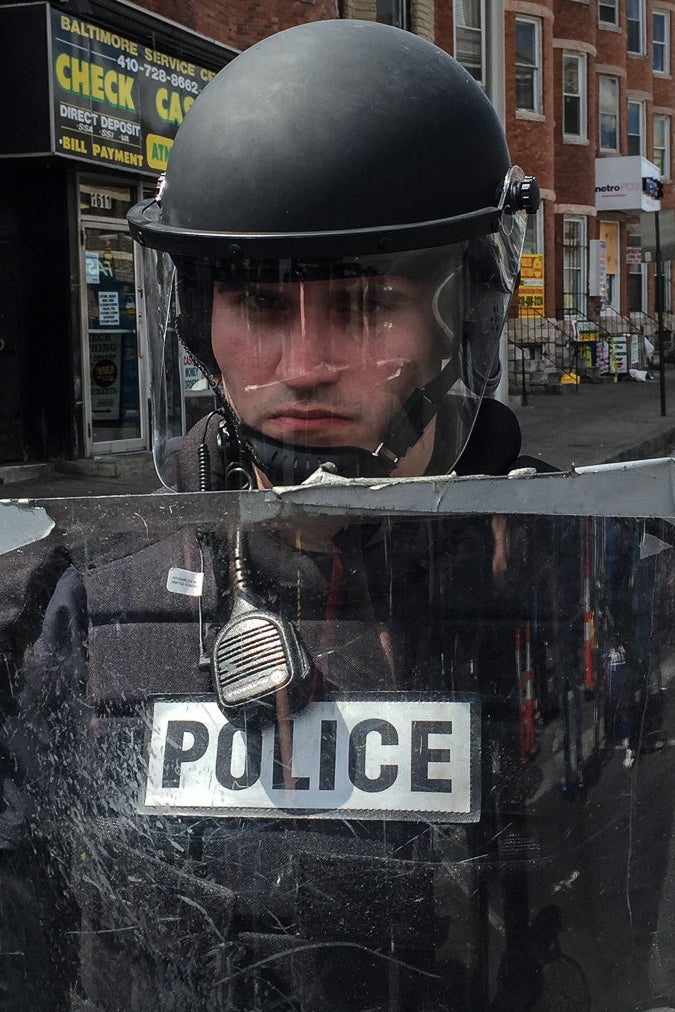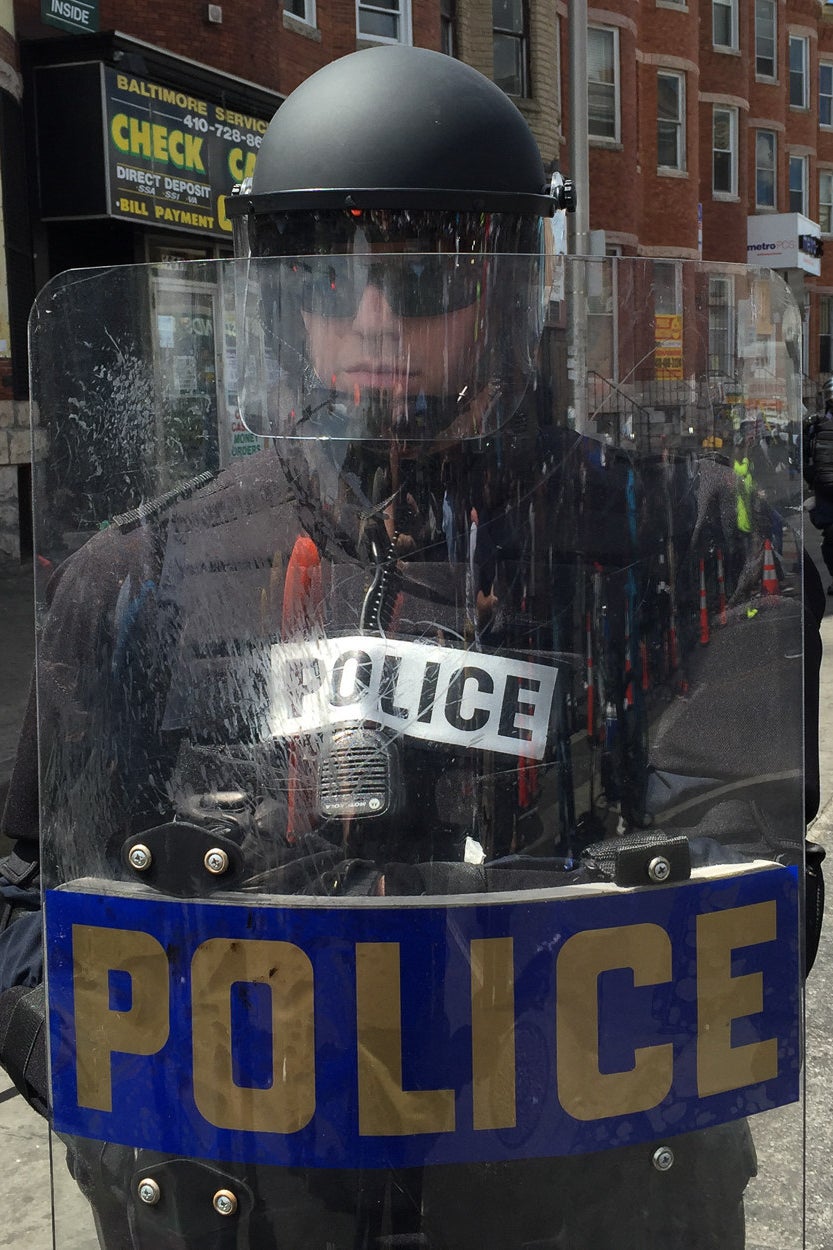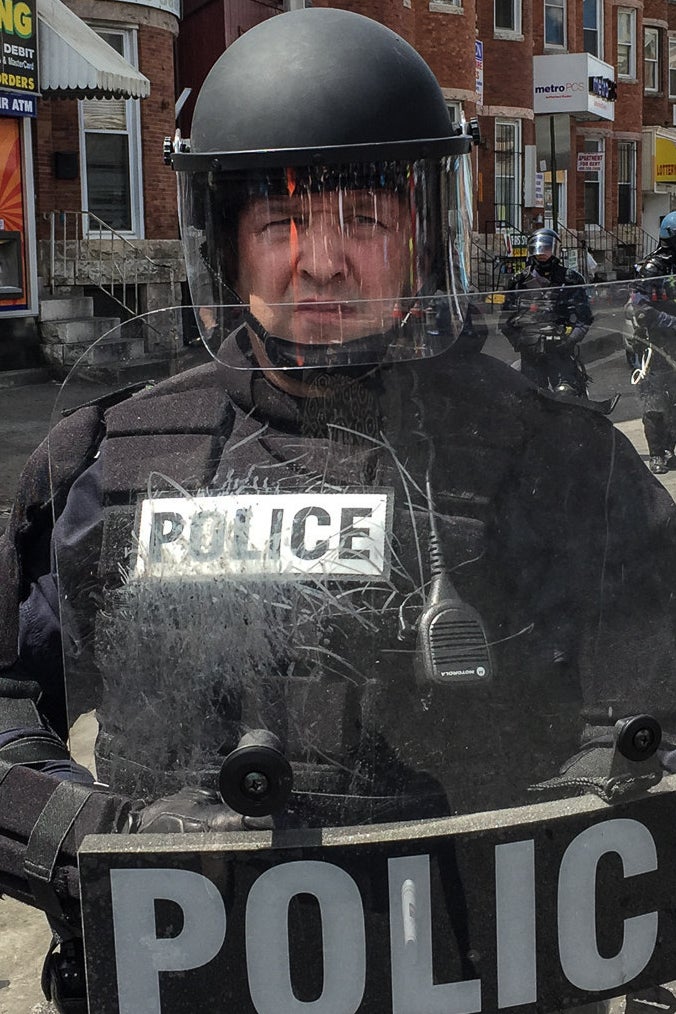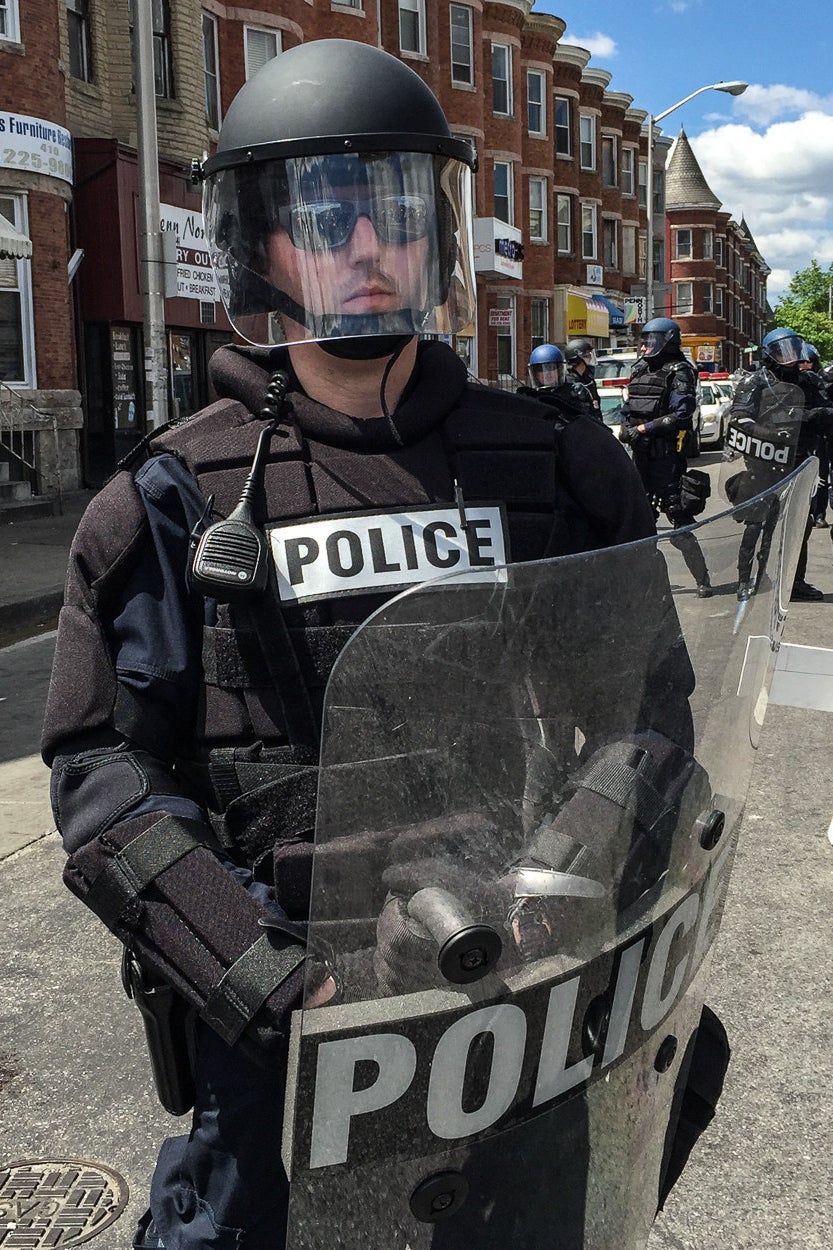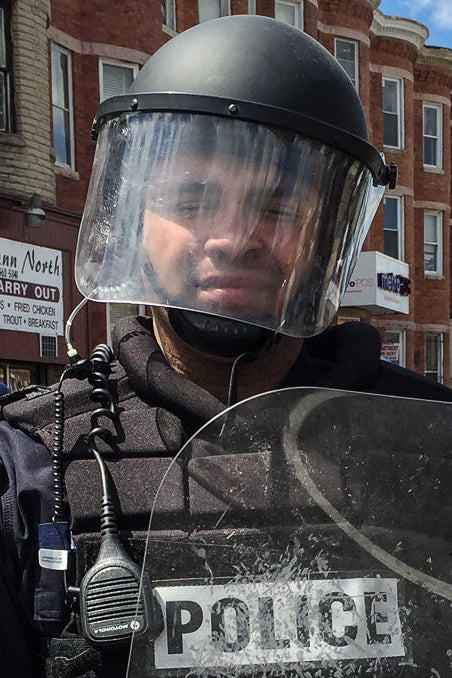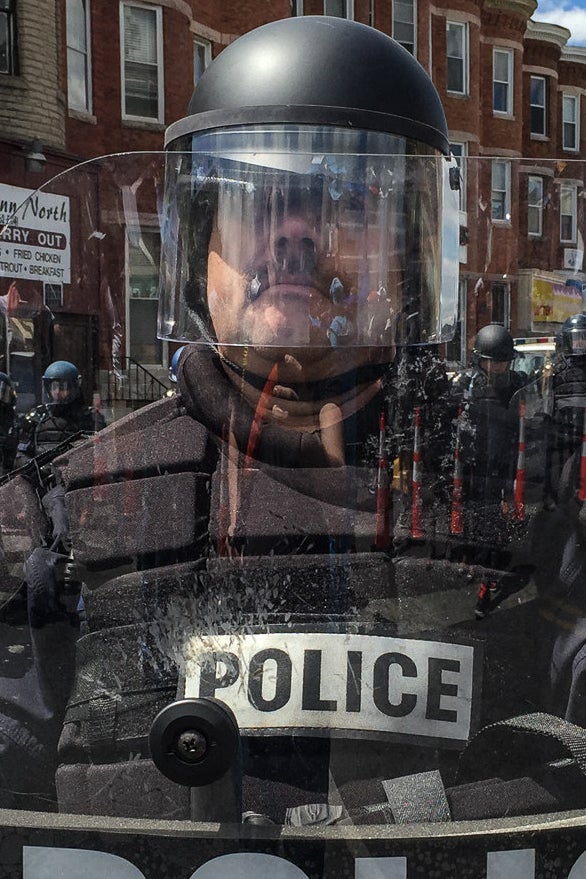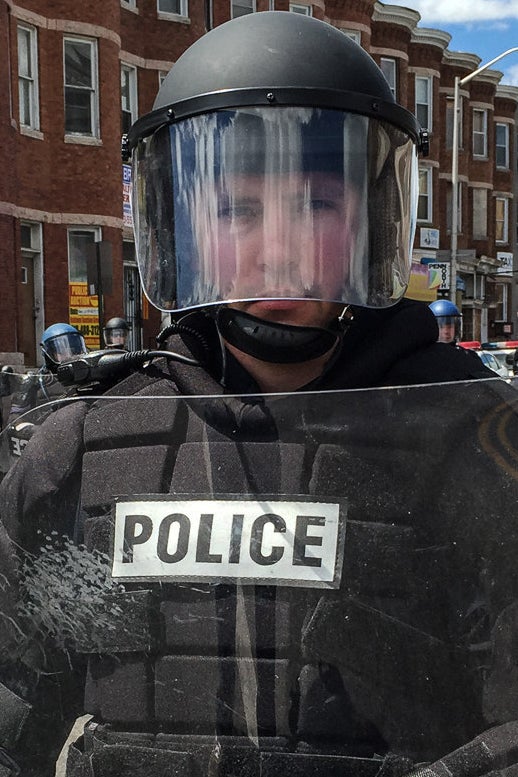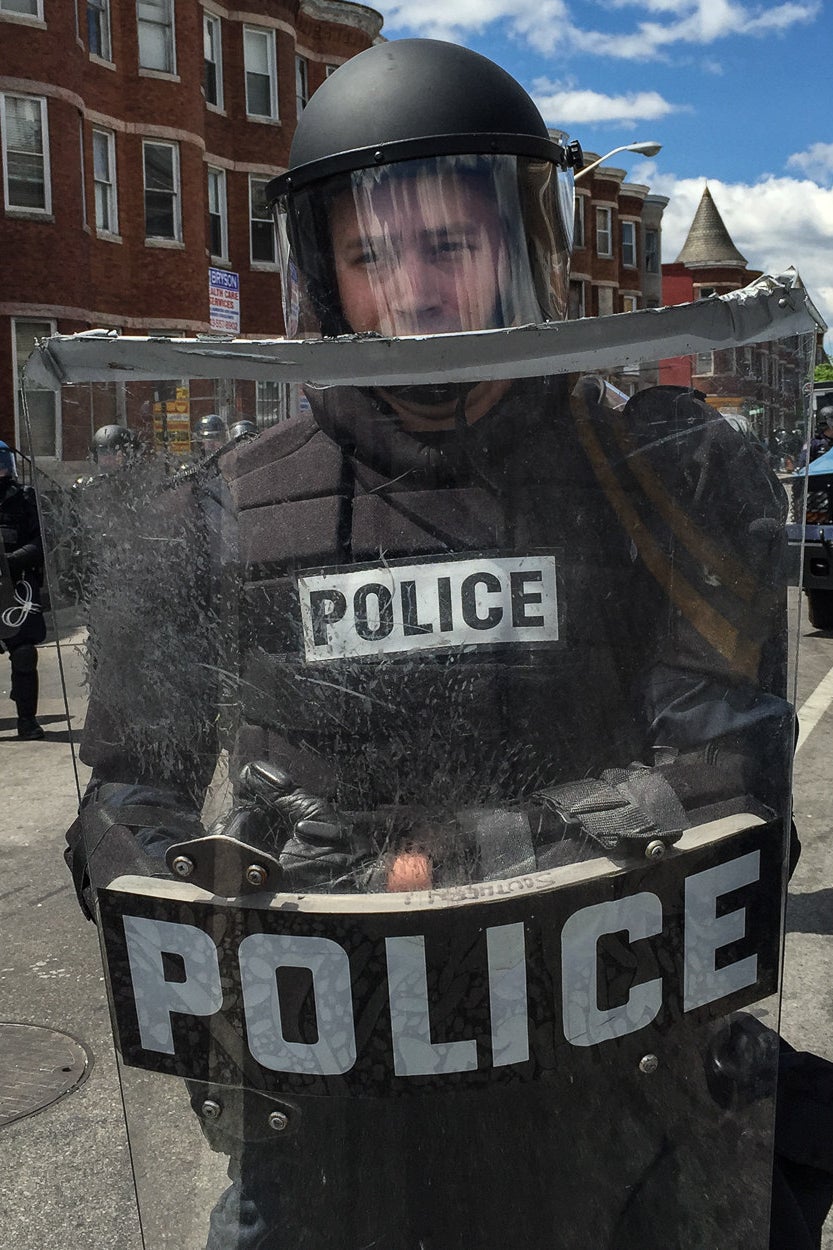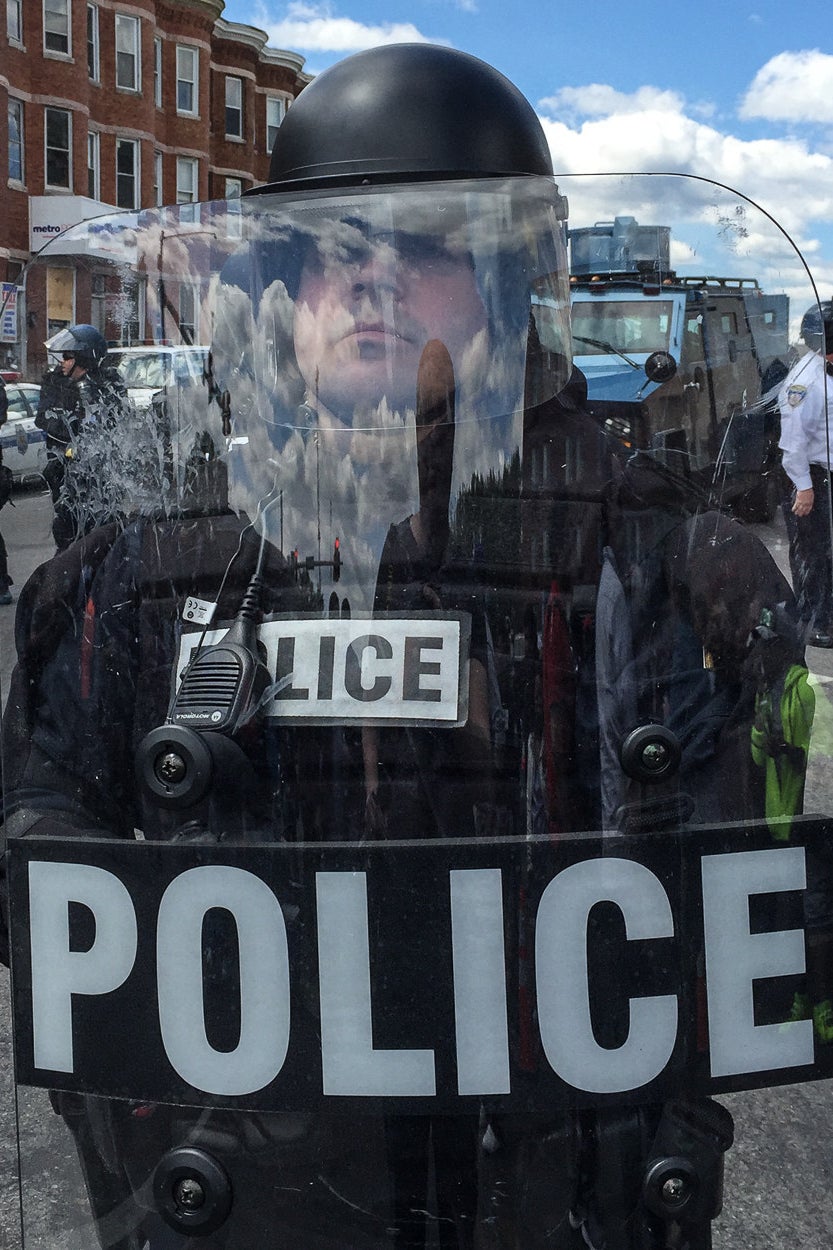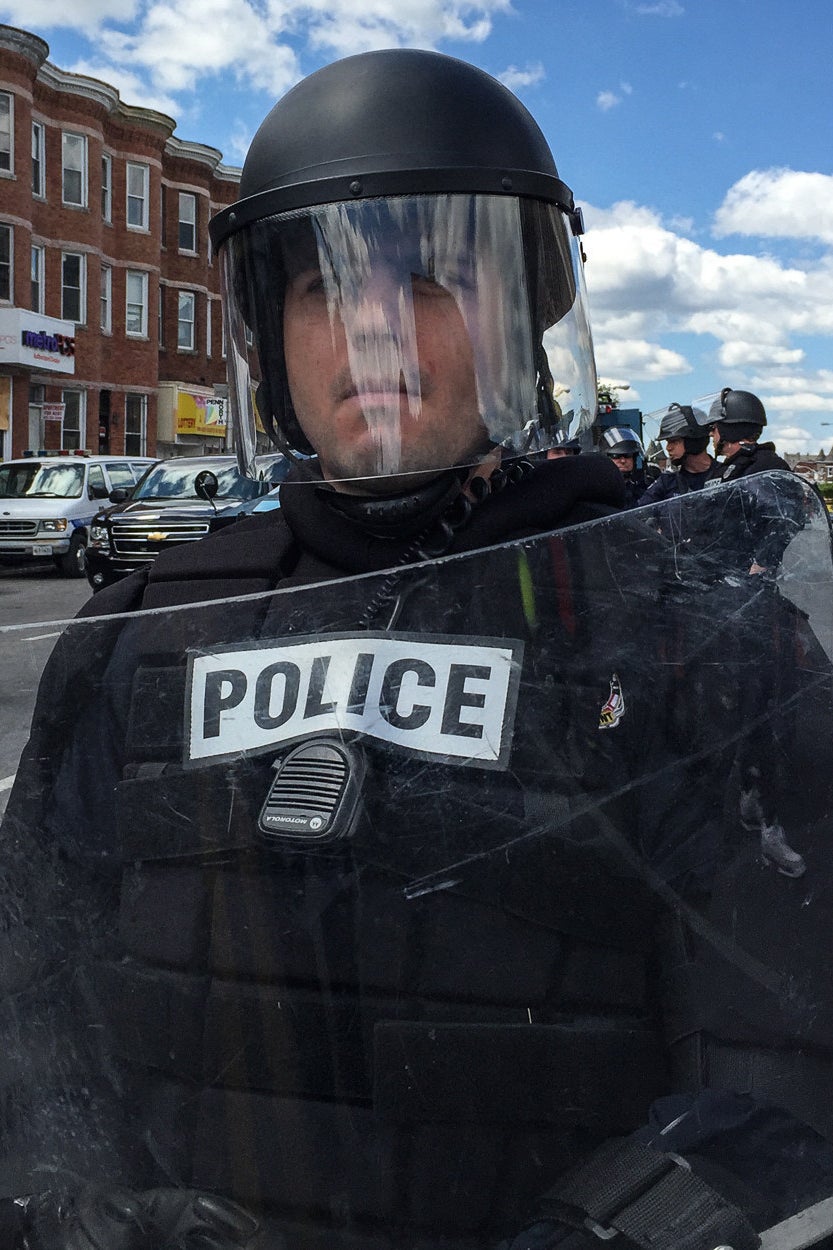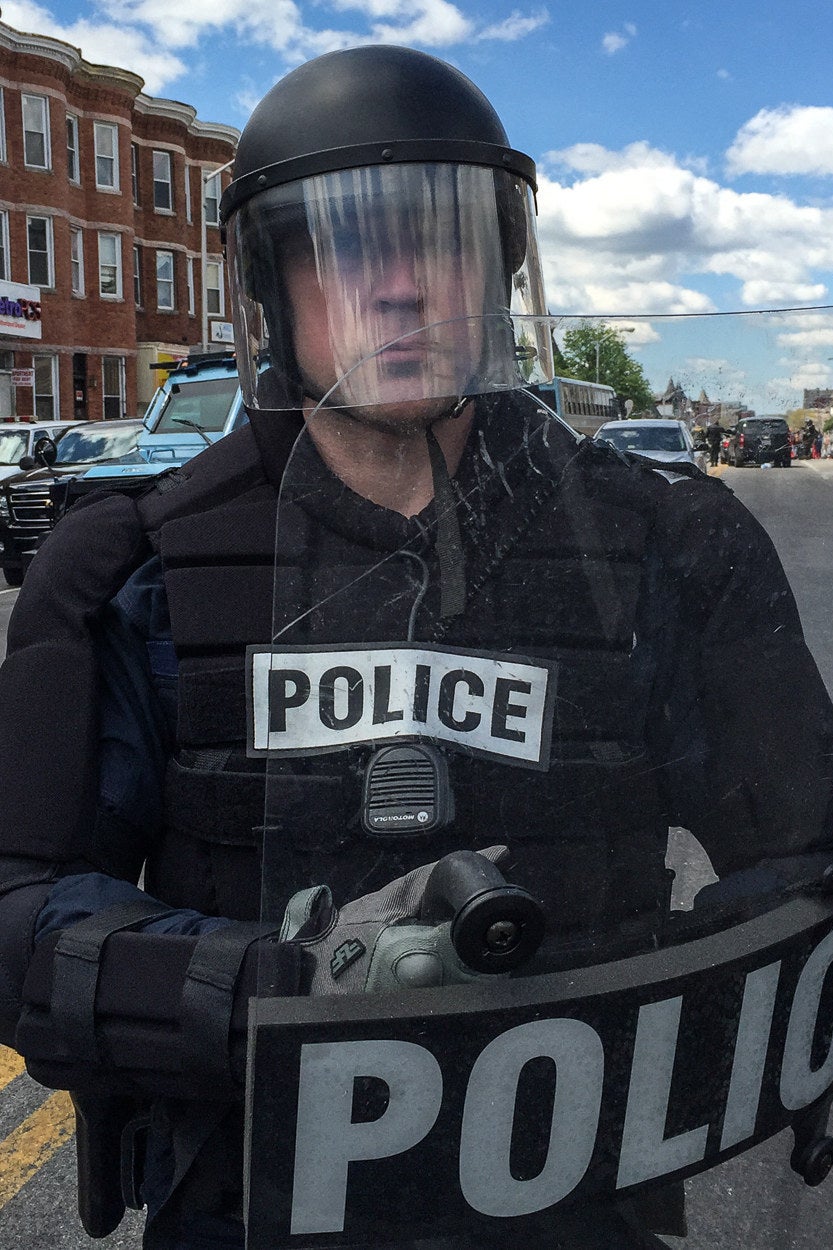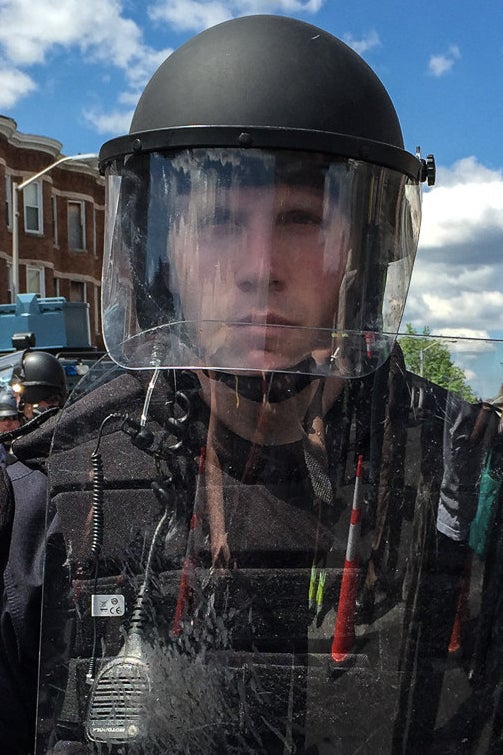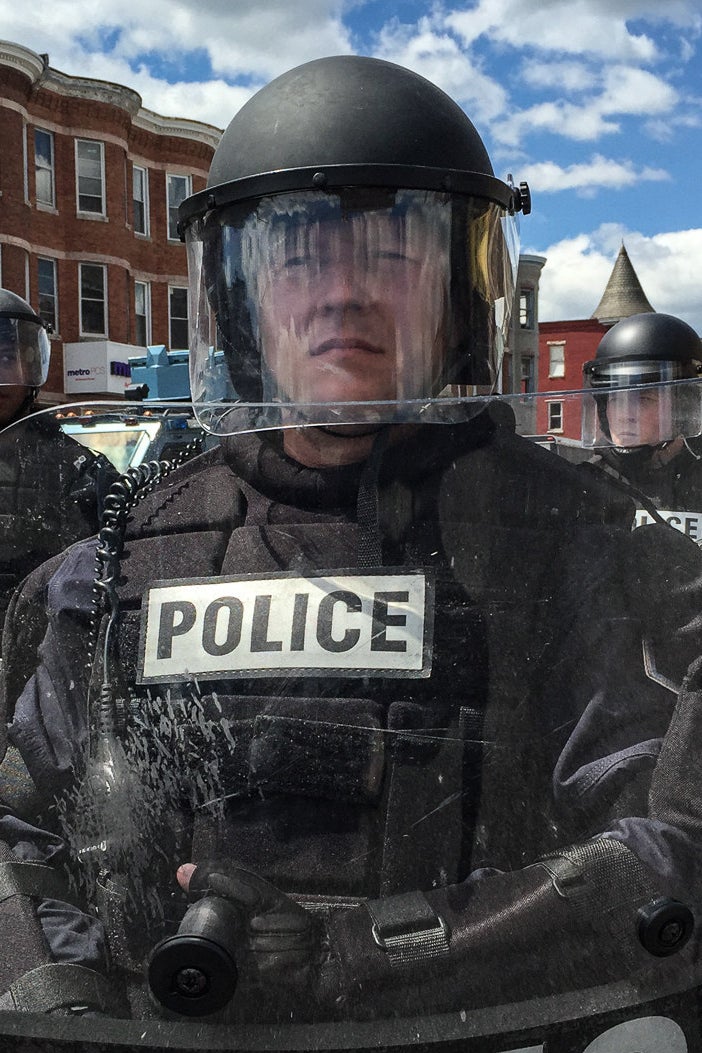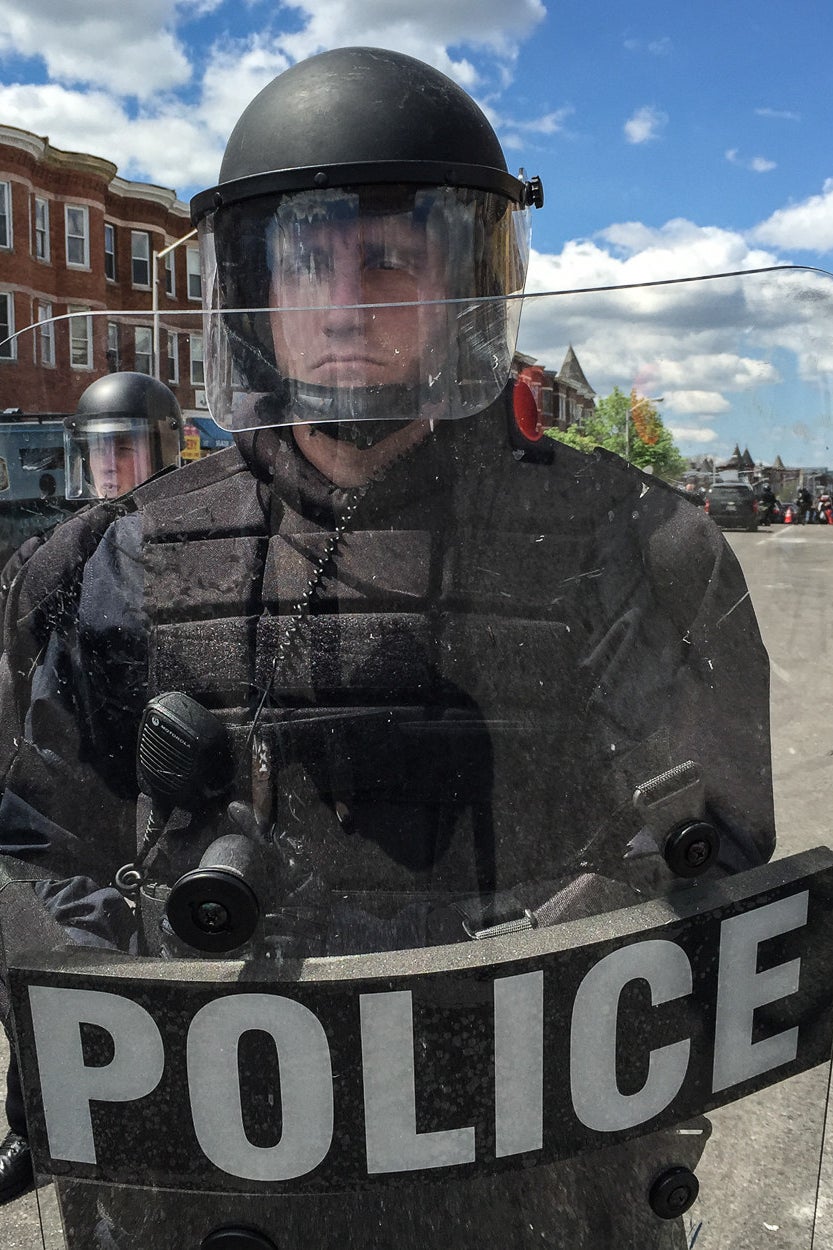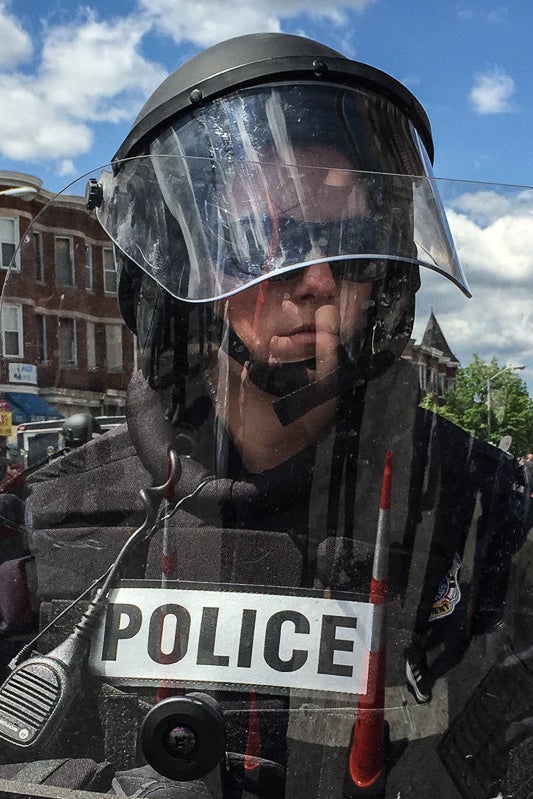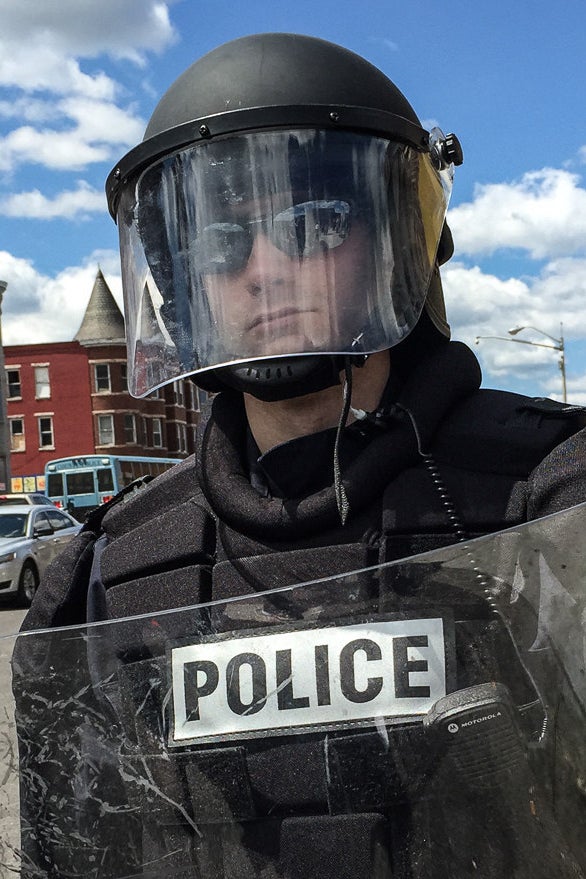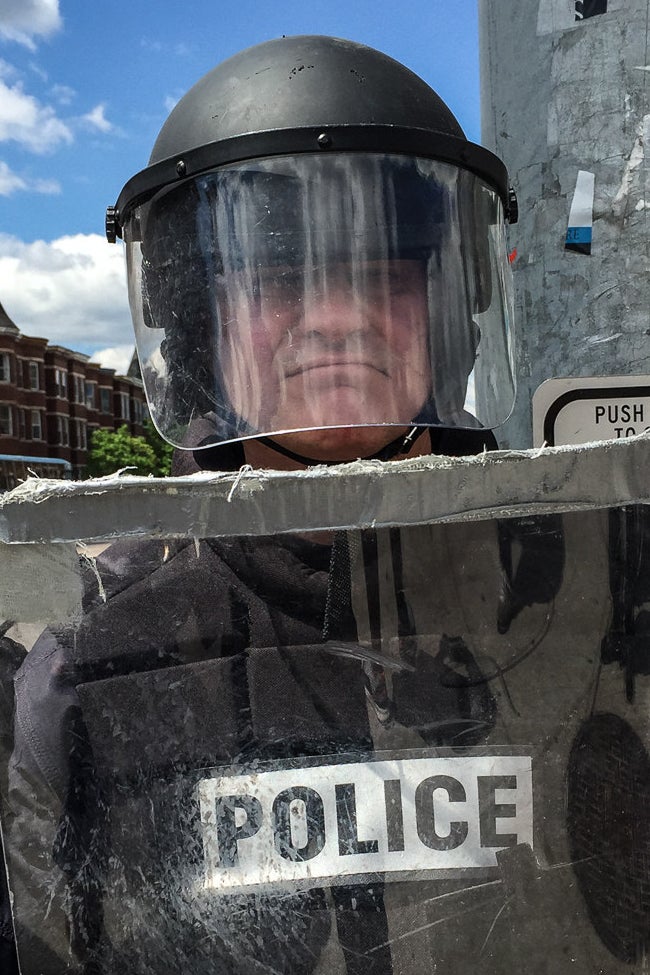 "It feels important to put faces to all these groups that are otherwise abstracted by the national media coverage. I'm suspicious of easy narratives and think that the truth is much more complicated. I hope that these portraits embody the complexities of Baltimore City and lend nuance to the narratives surrounding the events. I further hope due process in the courts and a justice that rings true for all citizens might be the start to a slow process of reconciliation and systemic reform."
"My heart is with Baltimore."