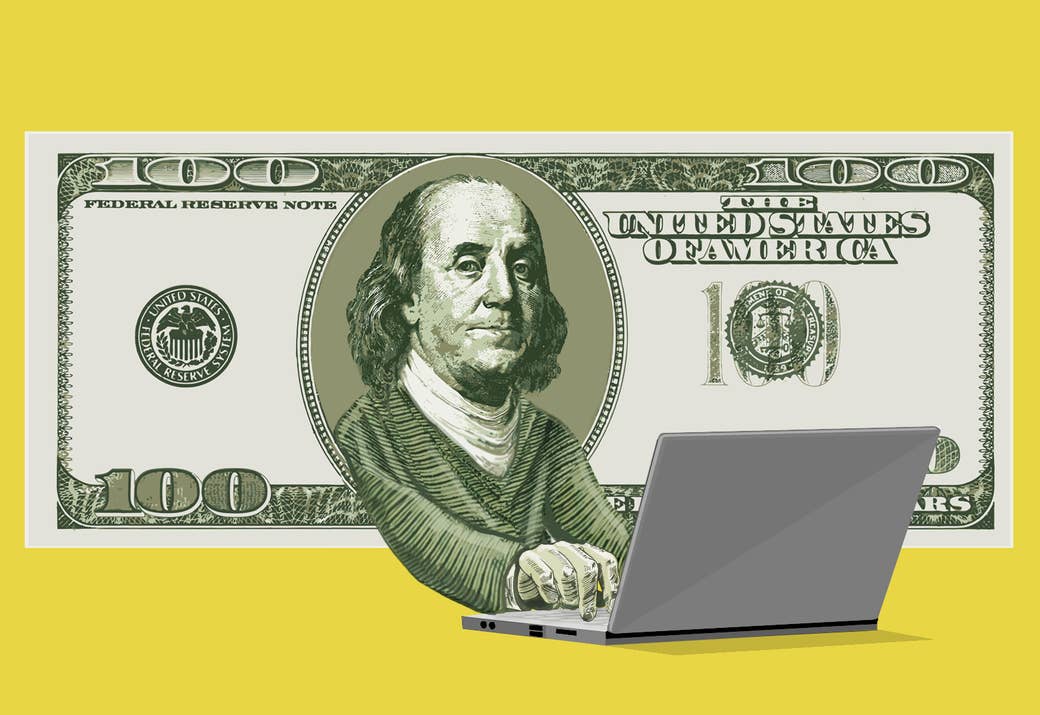 Jayson DeMers is a prolific writer for some of the web's most prestigious business publications. He's published more than 700 articles for Forbes and over 300 for Entrepreneur, and has seen his work republished by Business Insider, NBC News, and Fox News. He's also written for Inc. and HuffPost, and penned blog posts for Mashable, Time, TechCrunch, and even the Wall Street Journal.
"I'm on a mission to demystify and simplify online marketing for entrepreneurs," reads his bio for Forbes, which also notes that he is the CEO of a marketing company called AudienceBloom.
What's missing from that bio, and from all of his articles, is the disclosure that AudienceBloom offers clients a service in which it secures "brand mentions" about them in "major media publications" — often thanks to DeMers himself promoting clients in his articles.
BuzzFeed News documented more than 20 instances in which DeMers referenced and linked back to clients associated with AudienceBloom without disclosing a relationship. BuzzFeed News also obtained an email pitch from an AudienceBloom employee to a potential client in which he offered the ability for them to review an article with a brand mention before it was published. The pitch said a mention with a link back in a "premium tier" publication like Mashable would cost between $1,200 and $2,000.
"DeMers has built a business, at least in part, by flouting rules and ethical norms."
"I represent AudienceBloom, a company that helps small businesses, startups, large companies, and major brands acquire linked brand mentions and recognition on major media publications like Mashable, businessinsider.com, TechCrunch, and hundreds more," read the email from Timothy Carter, director of business development.
Credible publications have policies against contributors accepting money from people or companies they write about, and they require writers to disclose any personal or business relationship with people or companies they mention. (Buying links is also a violation of Google's Webmaster Guidelines.)
But DeMers has built a business, at least in part, by flouting those rules and ethical norms — and taking advantage of the hunger for free or low-paid guest contributor content at prominent news and business publications.
BuzzFeed News presented Forbes, Entrepreneur, and Inc. magazine with examples of articles where DeMers and one former and one present-day AudienceBloom employee cited and linked to clients without any disclosure. As a result, Entrepreneur removed the offending articles. Forbes removed eight and left others online while declining to explain its rationale. Inc. removed the links to AudienceBloom clients from some articles, but left one authored by DeMers online without modification.
Forbes and Entrepreneur both said they would stop working with DeMers.
"We have terminated our relationship with Jayson DeMers," said a Forbes spokesperson in a statement. "In the course of our investigation, which is ongoing, we have discovered that a number of his articles do not meet our high journalistic standards. As a result, we have taken down several of his posts. We are in the process of examining all of his articles and will take additional action as appropriate."
"In light of the evidence you provided us, Jayson is no longer a contributor for us," said Jason Feifer, the editor-in-chief of Entrepreneur. "We took down the articles you identified because the conflict of interest there appears to be strong, and we are now conducting a longer investigation of his work, as well as the work of people associated with AudienceBloom. We'll then act upon what we learn."
While it reviews his previous work, Entrepreneur has changed DeMers' byline to refer to him as a "Guest Writer" instead of the previous "VIP Contributor." Forbes, Entrepreneur, and Inc. have not published notes to readers to explain the removal or alteration of content.
Mansueto Ventures, which owns Inc., issued a statement to say it "enforces a very clear-cut strict set of ethics guidelines that is signed by our contributors as well as posted on our site," but did not say anything specific about DeMers or the two other AudienceBloom employees who wrote for its site. (DeMers hasn't published an article for Inc. since 2016.)
DeMers and his present and former colleagues are among the many unpaid or low-paid outside contributors who've been recruited by sites like Forbes and Entrepreneur for years. The appeal for Forbes and Entrepreneur is a constant stream of content for which they pay little or nothing. Contributors, meanwhile, are attracted by the opportunity to build their profile or promote their views on popular sites with recognizable brands.
These open contributor policies have sometimes resulted in writers receiving payoff offers to mention specific people or companies — which some have admitted to accepting. One PR firm also used contributed guest posts as a way to place op-eds on behalf of clients in conservative outlets like Breitbart and the Daily Caller. And an unknown party even paid a Pakistani marketing company to insert a since-deleted puff piece about a Trump associate into a blog post on HuffPost's contributor platform.
These examples of abuse and ethical violations have helped cause some publications to move away from the contributor platform model. Earlier this year Forbes announced it would begin paying its network of contributors — including DeMers — and would start to cull the worst performers. HuffPost, meanwhile, shut down its open blogging platform that enabled people to post with little oversight or approval from editors.
In a post DeMers published last month, he highlighted the trust crisis facing media and emphasized the importance of fact-checking giving an audience credible information.
"You don't have to be perfect, but you should do everything in your power to provide the best available information to your audience," he wrote. "If you're consistent in this process, you'll naturally build brand trust over time — and potentially avoid a PR disaster."
DeMers did not respond to multiple requests for comment about his practice of promoting clients in articles.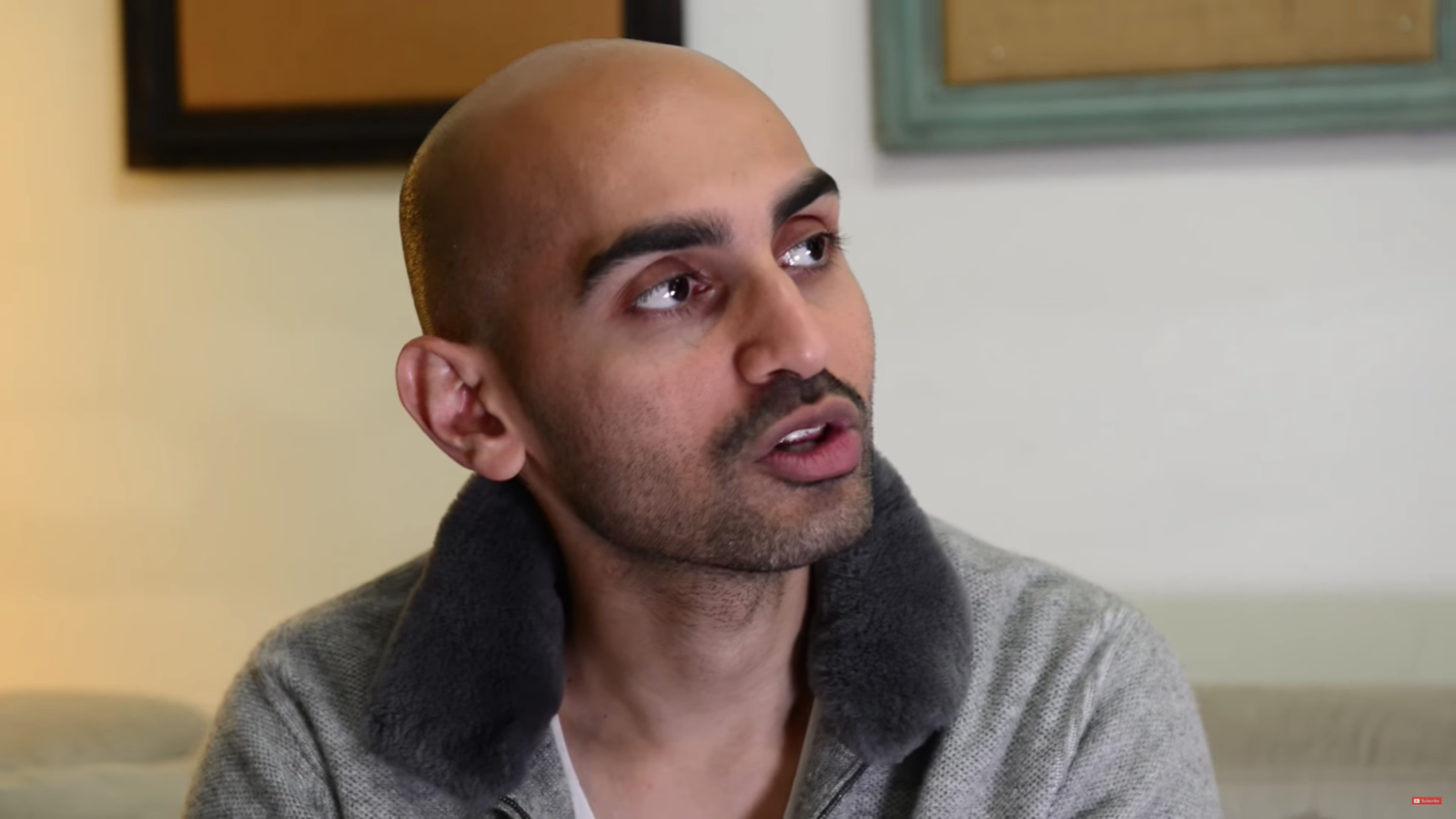 One client touted by AudienceBloom is an entrepreneur and writer named Neil Patel. He was quoted about the value of AudienceBloom in a testimonial on the company's site, recommended its services in a video clip on AudienceBloom's YouTube channel, and wrote about his experience with the firm on his own marketing blog.
"They are pitching authority sites, like Forbes, stories about my website," he wrote in the blog post. "Sometimes they accept the pitch, and other times they don't, but the good news is Audience Bloom only charges you when a story gets accepted."
In late May, DeMers ranked Patel alongside Elon Musk and Sheryl Sandberg in a roundup, published by Entrepreneur, of entrepreneurs with exceptional personal branding. It was the fourth time he'd brought up Patel in that publication. DeMers previously called him a "highly successful entrepreneur," a "marketing and conversion expert," and a "world-renowned marketing expert and extremely successful entrepreneur."
In total, DeMers has referenced Patel or his various blogs and companies in 12 separate articles for publications including Forbes. One of the Entrepreneur stories was republished by NBC News, and another by Business Insider.
But in spite of his glowing testimonials and many mentions with associated links from DeMers, Patel insists he was never a paying client. Before even being contacted by BuzzFeed News for comment, Patel sent a reporter four back-to-back emails vigorously denying he'd hired the firm and threatening legal action.
Patel asserted he had never paid AudienceBloom for any "marketing or link services" and offered to allow a third-party accountant to review his financial records as proof.
"I never paid Jayson or AudienceBloom," Patel wrote in an email. "I met Jayson 5 to 8 years ago in Seattle and let him use my name as a testimonial as we are friends."
But Patel did more than just allow DeMers to use his name. Until recently, AudienceBloom's YouTube channel featured a video in which Patel praised the marketing work he said the company did for him.
"After BuzzFeed News followed up to ask Patel about the video, it was removed from AudienceBloom's channel."
"I've been using AudienceBloom for around two years now when it comes to SEO, content marketing, and guest posting, and they've been doing an excellent job," Patel says in the video. He also says, "AudienceBloom is a great company to work with. They're cheap, they're affordable, and they provide an awesome ROI [return on investment] for the price that you pay."
After BuzzFeed News followed up to ask Patel about the video, it was removed from AudienceBloom's channel. He also deleted his blog post about the company after being asked about it, and AudienceBloom removed the Patel testimonial from its website as well.
DeMers isn't the only AudienceBloom employee to have given Patel favorable mentions and links in articles. According to a page that appeared on AudienceBloom's website between 2014 and 2015, the firm's chief operating officer during that period was named Drew Hendricks.
Hendricks, whose Twitter bio currently describes him as an "author, speaker and entrepreneur," has written for many of the same publications as DeMers: Forbes, Entrepreneur, and Inc. He has also contributed to National Geographic.
Hendricks showered Patel and his companies with friendly media coverage in a series of nine stories for Forbes, Entrepreneur, and Inc. He included Patel in an Inc. roundup of "Inspiring Entrepreneurs to Watch in 2017," quoted him in a Forbes article about how entrepreneurs use LinkedIn to woo investors, and wrote in another Inc. story that Kissmetrics, one of Patel's businesses, was providing services "above and beyond" a competitor.
Hendricks's work for National Geographic, back in 2011 and 2012, has since been scrubbed from the site. Backup copies of those articles on the Internet Archive, though, suggest that he was placing paid links in content there as well.
One story contains a single link, which makes no sense in context, leading from the words "auto insurance" to autoinsurancecenter.com. Another article Hendricks wrote for National Geographic also contains only one link, which leads from the words "custom flash drives" to usbmemorydirect.com.
Hendricks, who stopped writing for business magazines in 2017, said in an interview that he did accept payments for the links in his work for National Geographic. But he denied that he'd been directed by AudienceBloom to write about Patel. (National Geographic did not respond to a request for comment.)
A third AudienceBloom employee, Samuel Edwards, has also written sporadically for Forbes, Entrepreneur, Inc., and business.com. Edwards published two stories for Inc. that mention Patel and his companies — one of which refers to him as the "ultra-successful Neil Patel" — as well as another for business.com.
Edwards didn't reply to questions from BuzzFeed News.
"We engaged AudienceBloom many years ago but ended the relationship quickly and decided not to cooperate further due to our concern for quality of our service and credibility of our company."
Before BuzzFeed News contacted the company about this story, AudienceBloom's website featured a testimonial from Daniel Brzezinski, a top executive for a software company called GetResponse.
"AudienceBloom delivered on their promise: visibility on nationally recognized publications, and more high-quality traffic," Brzezinski was quoted as saying in the testimonial. "We couldn't be more pleased with our results."
That quote disappeared from the site after BuzzFeed News reached out to AudienceBloom with questions about this story.
Together, DeMers and Hendricks have published six articles that mention GetResponse for Forbes, Entrepreneur, and Inc. They've also mentioned ClickMeeting, a product that GetResponse spun off into a separate company, in an additional four stories for Forbes, Entrepreneur, and HuffPost.
"We engaged AudienceBloom many years ago but ended the relationship quickly and decided not to cooperate further due to our concern for quality of our service and credibility of our company," said a GetResponse spokesperson in an email message.
The spokesperson didn't reply to follow-up questions about when GetResponse had hired AudienceBloom or what services the agency had performed for it.
AudienceBloom also appears to promote clients on behalf of other PR firms. Sarah Segal, the cofounder of a PR firm called Voorhees Segal Communications, received an unsolicited email earlier this year from AudienceBloom's director of business development, Timothy Carter. For a fee, Carter wrote, AudienceBloom could obtain linked brand mentions in big publications for Voorhees Segal's clients.
"This exposure helps establish brand authority, awareness, recognition, buzz, and credibility, along with significant benefits in search engine rankings," Carter wrote.
He also wrote that clients "get to fully review and approve the content that will be published to each publication before we ever pitch it, so you'll be able to see and approve exactly what you're going to get."
"Allowing sources to review or approve stories ahead of publication is viewed as an ethical violation. "
In journalism, allowing sources to review or approve stories ahead of publication is viewed as an ethical violation. The offer bothered Segal, who forwarded the exchange to BuzzFeed News.
In a later message to her, Carter revealed another of AudienceBloom's clients by attaching a case study describing work the firm had performed for HostGator, a web-hosting company in Texas.
According to the case study, AudienceBloom used a "series of published articles on high-authority external publications" to bolster the web host's "online visibility, driving thousands of new visitors to HostGator's website over the course of the campaign."
DeMers, Hendricks, and Edwards have mentioned HostGator in nine articles that ran in publications including Forbes, Inc., and business.com. HostGator didn't reply to multiple requests for comment.
Hendricks said he wasn't aware that Patel, GetResponse, or HostGator had been AudienceBloom clients.
"I mean, they're all big companies, man," he said. "And when you're in the space you meet people, you talk to people, you use a lot of these tools. I mean, once you're using them and you meet these people, they come in your head when you need a good resource." ●

CORRECTION
HuffPost shut down its open contributor platform. This story incorrectly said it had only "distanced itself" from that model.