A Palestinian Student Said He Was Tortured And Is Seeking $1 Million In Damages
As Palestinian leader Mahmoud Abbas struggles to maintain his grip on power, his party has become increasingly aggressive about pursuing Palestinians who openly oppose their government.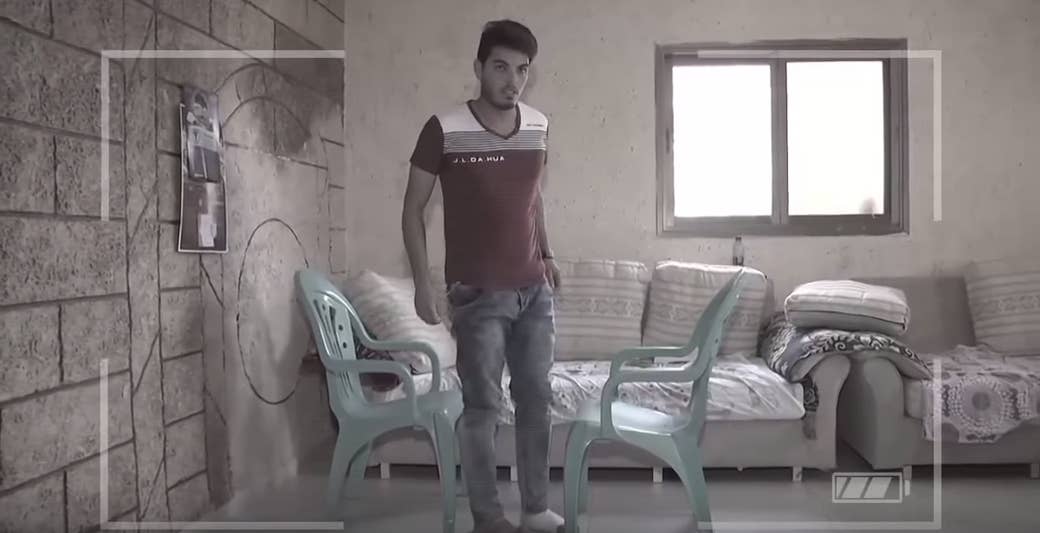 RAMALLAH, West Bank — Palestinian accounting student Ahmad al-Deek, 22, had been beaten on and off for five days and could barely walk. But the only men who would help him out of his jail cell were those who had carried out the beatings — intelligence officers for the Palestinian Authority.
"There were five [interrogators]. They took turns beating me," al-Deek said. "At first, I thought one of them was a good guy. He said he knew my brother, and that he wanted to help me. He turned out to be the worst."
Al-Deek's torture did not come at the hands of Israel, whose ongoing military occupation of the West Bank includes the arrest of hundreds of Palestinians each year, or at the hands of Hamas, the Islamic militant movement that rules the Gaza Strip with an iron fist. Al-Deek is one of hundreds of Palestinians arrested and allegedly tortured each year by the Palestinian Authority (PA), a government held up as moderate, whose Western-backed leadership is tasked with operating in the Palestinian-controlled territories of the West Bank.
While many cases of torture go unreported, al-Deek has filed a lawsuit against the PA and is seeking $1 million in damages. His case, the first to be brought before the PA on such charges, is bringing unprecedented attention to the brutality Palestinians are facing at the hands of their own government.
In al-Deek's case, it was a Facebook post cursing the Palestinian Authority government — Ahmed had written "Fuck the Municipality" — which first drew the attention of Palestinian intelligence officers. On July 3 this year, al-Deek wrote a profane message criticising the PA on his Facebook wall. Three days later, his brother, an intelligence officer, was contacted by one of his superiors in the Palestinian intelligence services requesting that al-Deek be brought to a local police station to discuss the post.
Al-Deek was assured by his brother that the visit would be brief and painless. He was told that security officers would issue him a maximum fine of roughly $30, give him a stern talking-to, and send him home.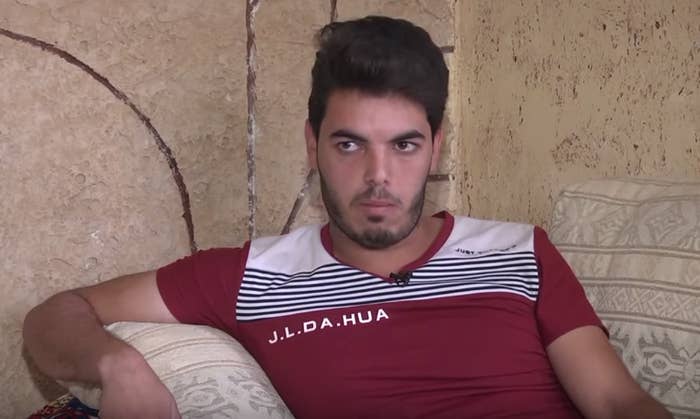 Instead, al-Deek was detained for five days in the northern West Bank village of Salfit, and handed between local police, who questioned him over his critical Facebook post, and the Palestinian intelligence services, who accused him of an arson attack on a local politician's car.
Allegations and complaints of torture and mistreatment of people like al-Deek at the hands of Palestinian security forces have circulated for as long as local and international human rights organizations have operated in the West Bank and Gaza to document them.
Following the establishment of the PA in 1994, its security forces were organized and trained in Jordan with the oversight of United States military personnel, led by now retired Lt. General Keith Dayton. In early 2011, Al Jazeera obtained a cache of leaked documents that shed light on a decade of Israeli-Palestinian negotiations. The documents also revealed that PA security forces, under the oversight of U.S. military, engaged in the torture and mistreatment of members of Palestine's political opposition.
The most frequently documented methods include beatings, sleep deprivation, and forced-stress positions, all of which al-Deek said he was subjected to. Palestinian detainees also describe being held in solitary confinement at frigid temperatures for long hours or having temperature-controlled cells splashed with water, which, overtime has an effect similar to forms of water torture.
"When [the stick] broke, they took the curtain rail and hit me with it."
Al-Deek estimates that the day before his release, Palestinian intelligence interrogated him for about eight hours till dawn. Having already been beaten, deprived of sleep, and forced to hold stress positions, al-Deek, whose head was covered with a black canvas bag, overheard an interrogator asking another for a stick "wrapped in wire."
"They moved me to a room with two chairs in it," Ahmad said. "They made me sit with my arms cuffed behind one chair. They told me to elevate my legs on the other chair. One of the interrogators — he was so fat — sat on my lap and started singing a traditional Egyptian love song. The others took turns hitting me with the stick. When it broke, they took the curtain rail and hit me with it."
Al-Deek said the song that his interrogator sang to him as he was beaten has been stuck in his head — to a point where he admits he often wants to listen to it now.
The beatings were such that when al-Deek was released five days later, he was unable to walk without help of the intelligence personnel who had carried out the torture. According to Majed Arouri of al-Deek's legal counsel, the medical report al-Deek was issued by a hospital in Nablus after his release concluded that his injuries were the result of torture. "The medical test, x-rays, and other needed tests showed that the patient had several bruises on his feet, abdomen and back, but no broken bones or serious wounds," the report said.
Throughout his five-day detention and interrogation, while al-Deek denied the charges of arson, he says he repeatedly told security personnel, "If you're so sure it was me, why don't you charge me, and try me in a court, with evidence." The remark, says Ahmad, was responded to with continued beatings.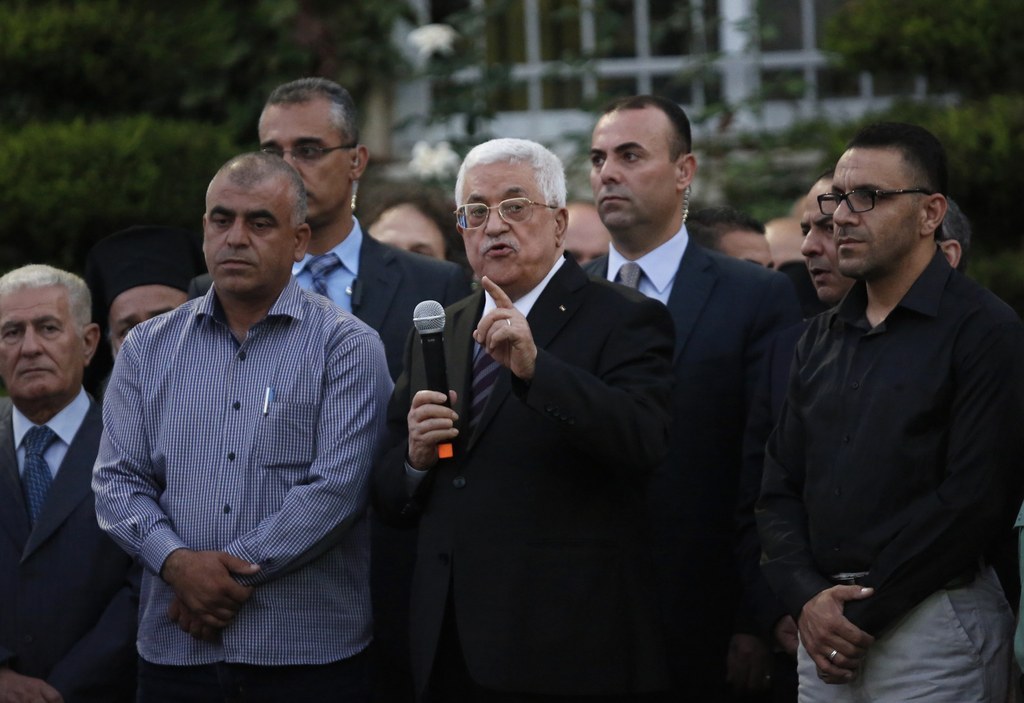 As Palestinian President Mahmoud Abbas has struggled to maintain his grip on power, his party has become increasingly aggressive about pursuing Palestinians who openly oppose their government.
In 2014 alone, Palestine's Independent Commission for Human Rights (ICHR) received 1,274 detainee complaints of "alleged violations of the right to physical safety." This included 287 complaints in the West Bank and 996 complaints in the Gaza Strip — ICHR's 20th annual report described the figures from Gaza as a "remarkable increase in allegations."
Hamas has struggled to maintain its authoritative grip there. According to a damning Amnesty International report, during last summer's war between Islamist militants and Israel — dubbed Operation Protective Edge by Israel — Hamas executed at least 23 Palestinians, who it accused of being members of rival group Fatah or Israeli collaborators. The report accuses Hamas of "abducting and torturing" many others.
In the West Bank, Abbas has promised to address torture allegations, signing the Convention Against Torture (CAT) on April 2, 2014, as part of Palestine's becoming an Observer State at the United Nations. Despite that commitment, al-Haq's team of field workers, who operate throughout the West Bank, have gathered at least 70 complaints of torture and mistreatment in the 16 months since the convention was signed.
"The fact that patterns of violations are so consistent, means that current oversight and accountability of PA security forces is ineffective. Were there effective accountability, we would notice a significant decrease in reported cases, or a change in patterns of alleged abuse," Anan Quzmar of ICHR told BuzzFeed News.
Bill Van Esveld of Human Rights Watch says ensuring accountability and oversight of Palestine's security personnel is a crucial step to ending torture and mistreatment of detainees in the West Bank and Gaza.
"It's important, both for victims and to deter abuses, to see torturers fairly tried and put behind bars," Van Esveld told BuzzFeed News in an email. "Palestine, which has signed a raft of human rights treaties and joined the ICC, needs to clearly criminalize torture and prosecute it," he added.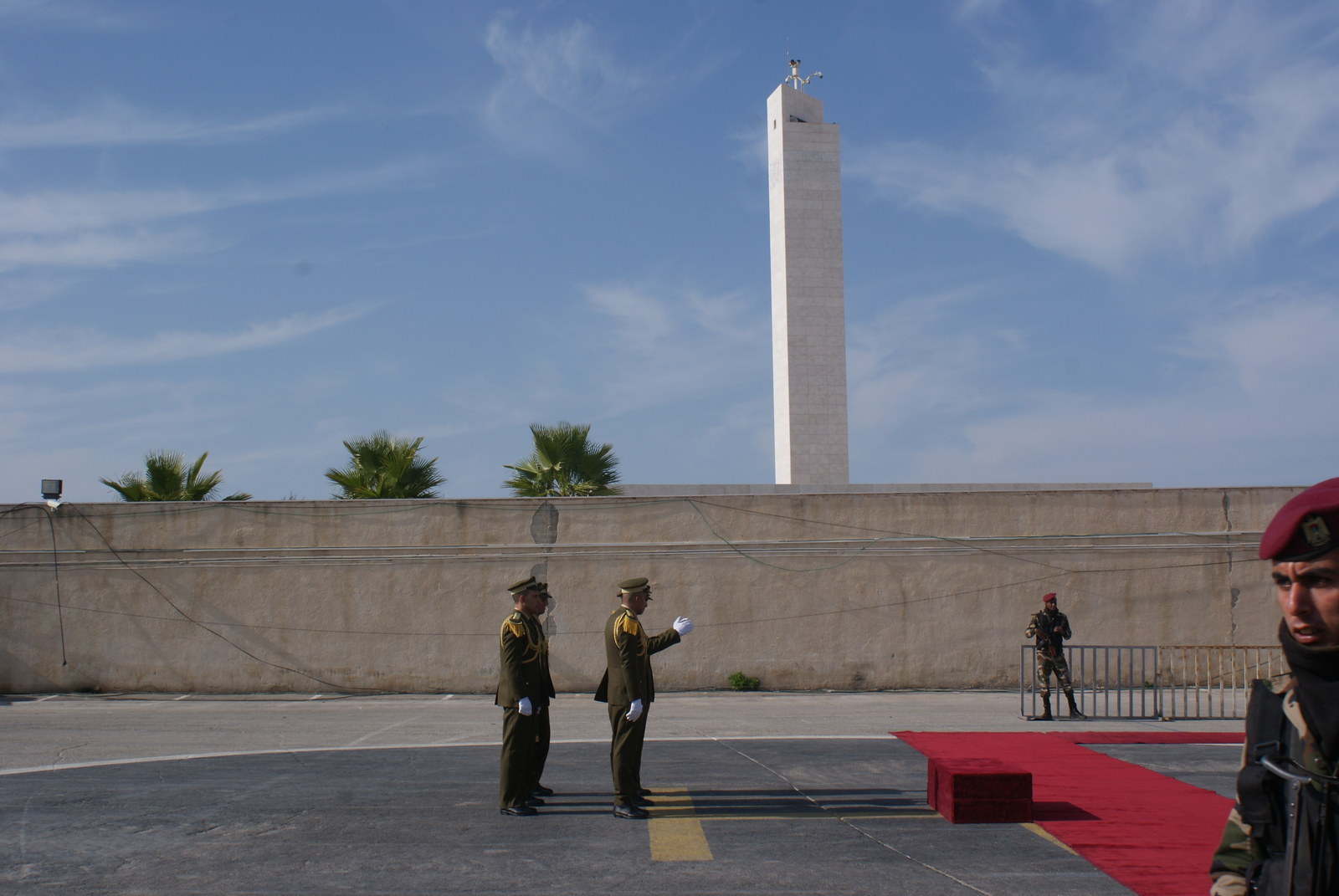 On Aug. 13, more than one month after Ahmad's release, ISTIQLAL, an independent team of lawyers and human rights activists announced its lawyers would represent al-Deek in the first ever civil case against the Palestinian Authority over the torture allegations, seeking $1 million in damages.

Majed Arouri, founder of ISTIQLAL, said human rights organizations in Palestine have, until now, failed to hold the PA legally accountable over torture allegations. He hopes al-Deek's case will mark the beginning of a change.
The success of al-Deek's case, which received a preliminary hearing Oct. 20 and adjourned until Nov. 29, doesn't rest entirely on Ahmad being awarded $1 million in damages, Arouri says. The case also aims to address what he describes as a lack of public awareness about what can be done to hold the PA accountable for torture and mistreatment.
Since news of Ahmad's case became public, "We've had a lot of people coming to us, asking if ISTIQLAL will represent them in similar cases against the Palestinian Authority," Arouri said.
Maj. Gen. Adnan al-Damiri, spokesperson for Palestine's security forces, declined to comment on the allegations brought against the Palestinian Authority in al-Deek's case, saying it was illegal for him to comment and that his input "would impact the judge's decision."
"Ahmad [al-Deek] has the right to proceed with his case," al-Damiri told BuzzFeed News. "Anyone has the right to bring any allegations against the PA. It is the judge's responsibility to rule on the allegations."