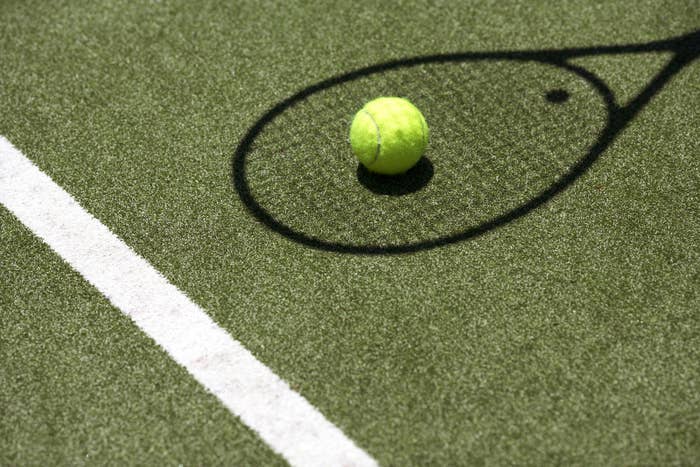 Six tennis players, one former player, and 27 of their associates have been detained by Spanish authorities and accused of being a part of a match-fixing ring.
Spanish police said that the group made more than half a million euros in profit by fixing 17 matches at the Challenger and Futures level, the second and third tiers of professional tennis.
None of the people's names have been released, but authorities said that the six players are ranked between No. 800 and No. 1,200 in the world, and between No. 30 and No. 300 in Spain.
Earlier this year, a BuzzFeed News and BBC investigation revealed evidence of widespread match-fixing in professional tennis. Since that time, world tennis authorities have convened an independent investigation into the sport's anti-corruption practices.
Italian authorities have also been investigating match-fixing. More than two dozen high-ranking international tennis players were named in evidence seized from a confessed match-fixer's gambling ring there.
In Spain, law enforcement officials said that two ringleaders of the group were detained in the cities of Sevilla and A Coruña. Authorities allege the group communicated through the messaging service Telegram, using intermediaries to speak with the players to influence matches in Sevilla, Madrid, and the Portuguese city of Porto.
Players who participated in the scheme were paid up to 1,000 euros per match and some cases involved fixing specific games during a match, authorities said. They also say that ringleaders charged 200 euros to join a newsletter that told gamblers when to bet.
In Spain, people convicted of corruption in sports could face prison sentences of up to four years.
The Spanish authorities said they began investigating the matter after receiving a tip from the Tennis Integrity Unit (TIU), the group entrusted with ensuring integrity in world tennis. The TIU said that it will be fully cooperating with the investigation.
"Investigation of corruption allegations by law enforcement agencies takes precedence over tennis disciplinary action," the group said in an email to BuzzFeed News. "The TIU will continue to work co-operatively with the Guardia Civil and offer its full support and access to resources."