On Thursday, President Obama authorized targeted strikes on militants in Iraq.
BuzzFeed analyzed the language used in 5,276 White House press briefings since 1993, the year Bill Clinton took office. Through these transcripts, it's possible to glimpse key shifts in American foreign policy, as spoken by public officials.
"Iraq"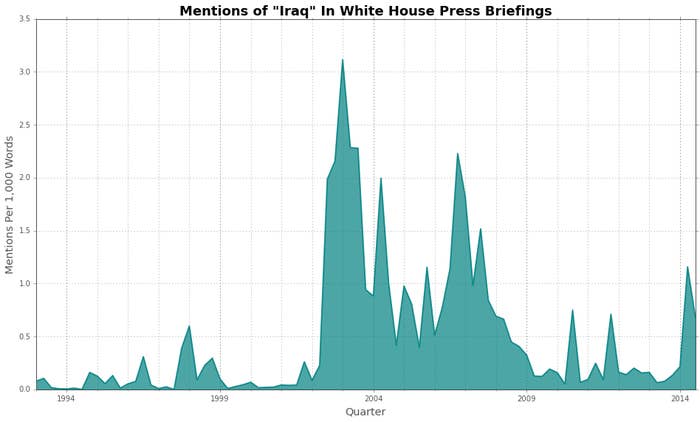 "Weapons of Mass Destruction"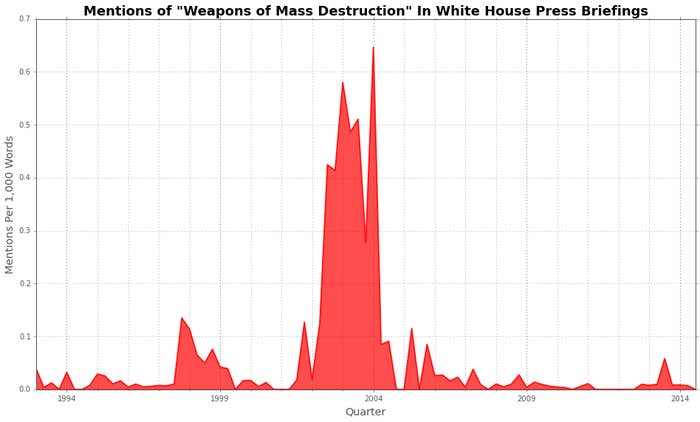 "Air Strikes" / "Boots on the Ground"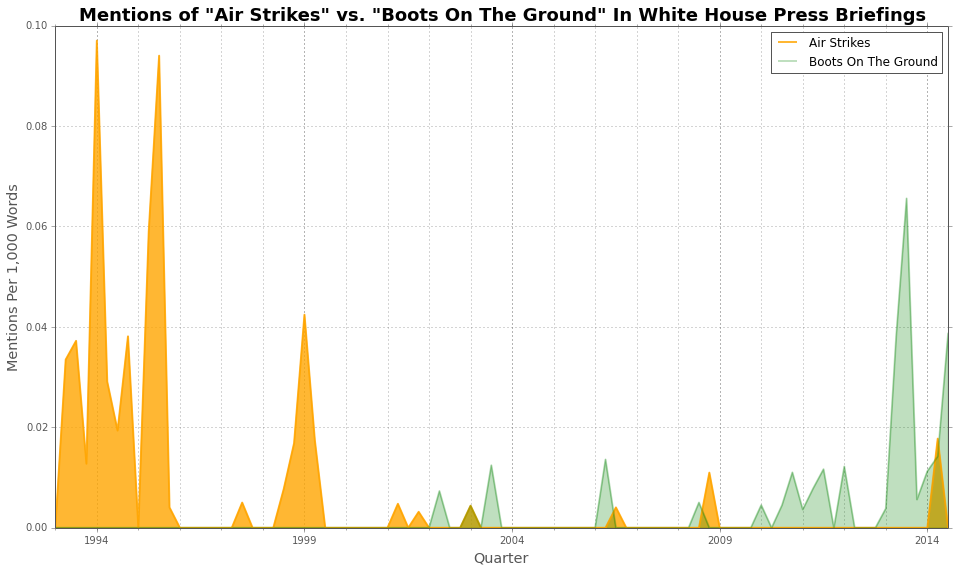 "Genocide"
"Drone"