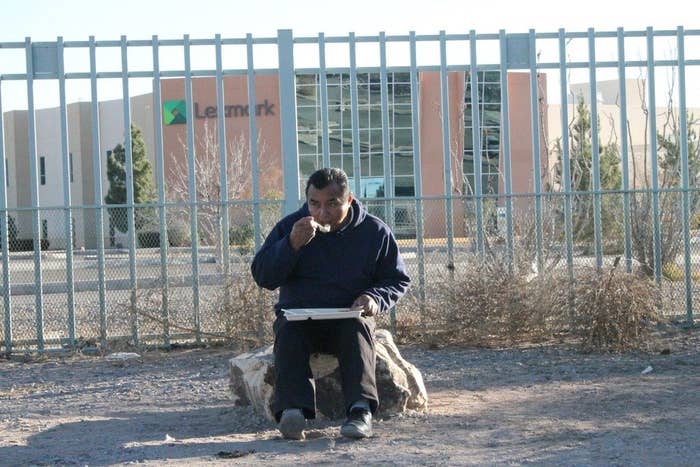 CIUDAD JUAREZ, Mexico — "This is a difficult Christmas. It is very sad," Maria Duran said, tears welling in her eyes.
Rather than spending Christmas Eve with her husband and four children in their small home in Juarez's southeastern edge, Maria was sitting inside a makeshift shelter at the gates of a factory that belongs to her former employer, Lexmark.
"I was fired suddenly; I had hoped to maintain the job. Everything happened very quickly," she explained. "I don't have any money."
Still, Duran and dozens of other former workers have established an encampment here to protest poor working conditions and low wages and to demand that Kentucky-based Lexmark allow workers to form an independent union.
The protests at Lexmark were sparked earlier this month after the company allegedly broke a promise to increase pay by 35 cents to $4.38 a day. The decision angered employees of the printer giant, prompting demands that they be allowed to form a union — something activists here say hasn't happened in some 50 years.
Now, some of them are on the leading edge of what activists hope will bloom into an historic unionization push in a city that for decades has been known for it's business friendly tax policies, low wages, and willingness to bus in tens of thousands of Mexico's poorest residents to work.
"In 15 years, they didn't raise the wages," said Susana Prieto Terrazas, a Juarez labor attorney who is representing former workers at Lexmark and Eaton Bussmann, a second maquiladora that protesters have targeted.
On Dec. 8, 700 workers at the Lexmark plant participated in a work slow-down — a remarkable act of defiance in a city where workers are easily replaced.
The reaction was swift: Lexmark officials fired 90 workers, including all of those who had asked for a union.
"The people are poor, they are suffering," Prieto said. "This is the first time this has happened in Juarez, and they know that."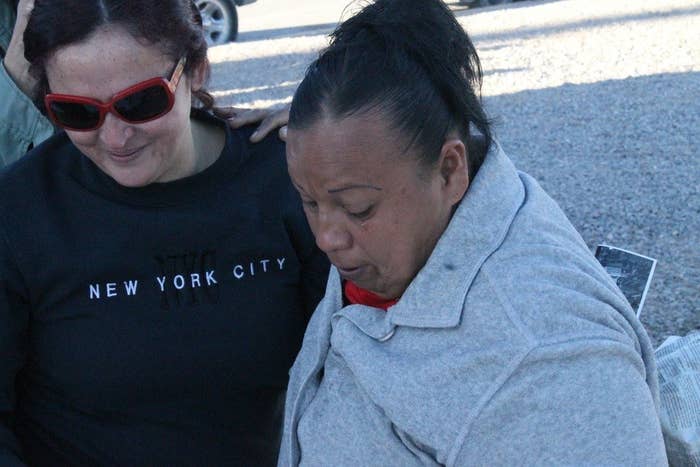 Duran — a 36-year-old soft spoken woman with wide, shy smile — was one of the workers terminated on Dec. 9.
"It's unfair inside the plant … we don't have any opportunities" for advancement, Duran said, her hands folded in her lap.
The problems at Lexmark extend well beyond pay, she added, saying she was routinely passed over for promotion by supervisors who use plum jobs as a way to woo younger, more attractive women.
"It's discrimination because the opportunities inside the maquiladora are for women with good bodies," she said. "Young women … the decision is made by the supervisors and they decide the young women."
In a statement to BuzzFeed News about the protests at the plant, Lexmark's Corporate Communications Vice President Jerry Grasso said the company was committed to maintaining an open dialogue with employees regarding the workplace.
"It's not human. They work too much for these stupid salaries."
"At Lexmark, we take our values very seriously, including the value of mutual respect. We embrace individual differences and listen to all voices," Grasso said. "We are committed to engaging in open and honest conversations with our employees to ensure Lexmark continues to be a rewarding place to work."
In a letter to Lexmark CEO Paul Rooke that was obtained by BuzzFeed News, the International Labor Rights Forum (ILRF) raised serious concerns with the situation in Juarez.
"If these reports are true, they are in violation of Mexican law and the minimum labor standards of the International Labor Organization, as well as Lexmark's own code of conduct," ILRF Executive Director Judy Gearhart wrote.
A clearly frustrated Prieto was more blunt.
"It's not human," he said. "They work too much for these stupid salaries. Something must change."
For her part, Duran urged Lexmark's officials to consider the conditions workers in Juarez are living under.
"I'd say simply, they should for one day, one day, live in my shoes, on my salary of 600 pesos per week," she said.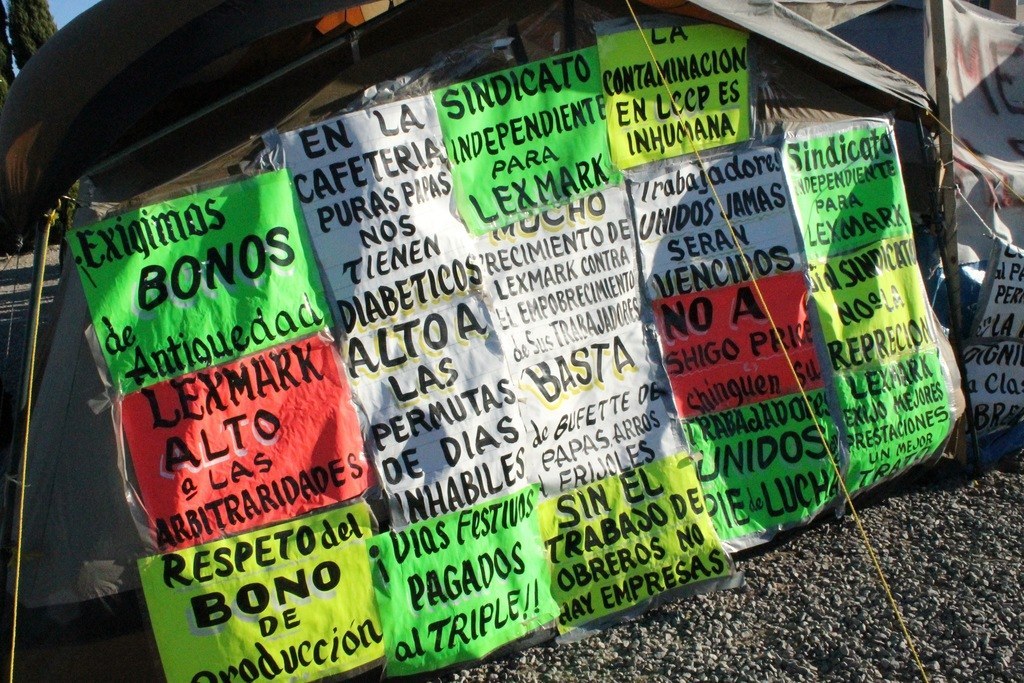 So far, few of Lexmark's workers have taken up the cause of their fired coworkers, something that Duran chalks up to fear.
"They want to continue living the same way. They don't want to have a better life. Because they are scared," she said.
The decision to fight Lexmark has cost Duran more than just her job and Christmas Eve with her family. Her husband — who periodically works as a construction worker — had demanded she not make waves.
"He disapproved that I was fighting," Duran said. "He preferred I quit."
When she didn't, her husband put her out of her house. Now, she lives with a sister and her brother-in-law, and helps man the protest site outside Lexmark's front gate.
"I want to defend our rights," Duran said defiantly. "I will continue."