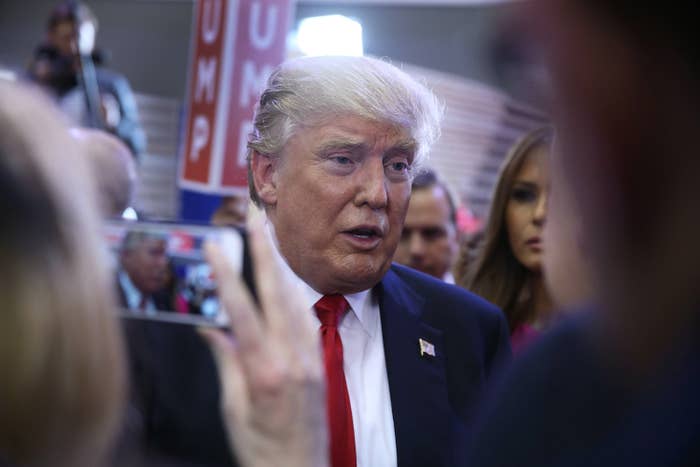 ABOARD AIR FORCE ONE — White House Press Secretary Josh Earnest Friday harshly criticized an alleged attack on a reporter by a Trump campaign aide and warned Trump's often racist, nativist language reflects poorly on the United States.
Asked about an alleged incident earlier this week in which Breitbart reporter Michelle Fields was physically assaulted Trump campaign manager Corey Lewandowski, Earnest told reporters, "There is no excuse or justification for acts of violence against reporters who are covering a political event."
"The White House, like many other people including other Republicans, has been concerned by the invective and taunting that's been directed at journalists covering a political event. It's totally inappropriate, it's not consistent with the standards of political discourse that should be observed by anybody seeking the highest elected office in the greatest country in the world," Earnest added.
Earnest also argued that while few Americans pay significant attention to other country's political affairs, people from around the world continue to look to the United States and our system as a model. "People around the world are watching, and the tone and tenor of that debate does have an impact on the way people around the world see the United States. What is said by leading candidates for president on the campaign trail matters. It's not just idle chatter, it has an impact," Earnest said.
Meanwhile, Earnest told reporters not to expect an announcement on President Obama's pick to replace the late Supreme Court Justice Antonin Scalia until next week. The process of reviewing information about potential nominees continues "through this weekend," Earnest said. In fact the press secretary said Obama could wait until after his trip to Cuba later this month to make his decision.