Wall Street To Republicans: Quit Playing Games With The Economy If You Want Our Cash
"No support until they solve debt ceiling and shutdown in an appropriate fashion. The implications for 2014 are real and very troubling," warns Wylde.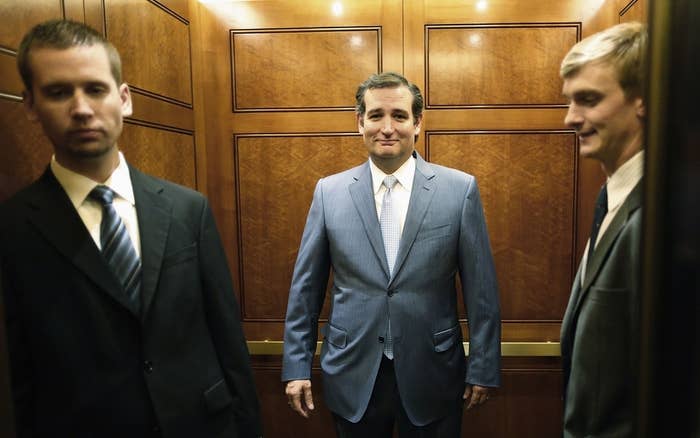 WASHINGTON — The government shutdown and debt-limit crisis facing Washington are starting to hit home for Republican politicians, who are hearing blunt warnings from deep-pocketed contributors that they had better clean up the mess or go without their cash.
Both sides are feeling the financial pinch from the shutdown — First Lady Michelle Obama, for instance, canceled a fundraiser for the Democratic National Committee as a result of the shutdown. But it's Republicans who are getting the brunt of the blame for the current crisis, and that's translating into bitter feelings from large donors.
GOP campaign aides and lobbyists said big money donors, particularly those in New York's financial sector, have already begun to warn Republicans that if they don't bring an end to the dual crises — which are threatening to send the global economy into a tailspin — the cash spigot may be shut off.
Asked by email about those threats, Kathryn Wylde, president and CEO of the Partnership for New York City, said New York money interests are indeed making their unhappiness with Congress' dysfunction known.
"I happened to be with one of biggest GOP donors [in New York] when I read this so I asked. He said 'definitely true.' No support until they solve debt ceiling and shutdown in an appropriate fashion. The implications for 2014 are real and very troubling. GOP seems to have no coherent strategy for dealing with these issues," said Wylde, who is one of the most powerful lobbyists in New York's business community.
While Republicans, particularly in the House, love to knock Washington, New York, and Hollywood, that's exactly where virtually every Republican facing a difficult election turns for financial backing. Lawmakers ranging from moderates like Rep. Peter King to conservative firebrand Sen. Ted Cruz generally hold fundraisers in D.C. every night of the week and routinely make the trek to New York for private dinners where financiers pay thousands of dollars a plate to attend.
But with the government shutdown, lawmakers are canceling those planned events, leery of voters seeing them rubbing elbows with wealthy donors while Congress remains mired in dysfunction.
Some of the fundraising casualties are high-profile events, like Ohio Rep. Steve Chabot's "Taste of Cinncinati" event. Others are more under-the-radar, after-hours events in and around Washington where members press the flesh with lobbyists and visiting CEOs over bad glasses of wine and plates of cheese.
"Fundraising has ground to a halt. If you're out there fundraising right now you're basically throwing a hand grenade into your own camp," a veteran Republican operative said Monday.
Even the party's most prolific fundraisers are putting their efforts on hold. "I am not having fundraising events while we are shut down. It's just a decision I've made," California Rep. Jeff Denham said.
And for members facing primaries or difficult general election races next year — like, for instance, Senate Minority Leader Mitch McConnell — it's particularly concerning, since their opponents aren't under the same constraints. McConnell's opponent, Alison Grimes, for instance, is scheduled to attend a fundraiser in Las Vegas Thursday.
And elected officials haven't completely hit pause on fundraising, as they continue to call donors and ask for cash. "Oh, no, he's still dialing for dollars," said one aide to a House member eyeing a run for statewide office. Still, not being able to hold events and the dire warnings from New York are worrisome. "It's bad."
What's more, members and the various campaign committees are not only continuing to do small donor fundraising — they're even using the shutdown and debt limit crises as part of their pitches.
But those fundraising appeals are, with rare exceptions, not lawmakers' primary source of campaign cash. Even in the age of the tea party, big money donors and bundlers remain the kings of the Republican campaign game.
It remains to be seen how much of an overall dent the shutdown will put in fundraising efforts. If a deal is reached quickly and Wall Street donors don't see their bottom lines impacted, hurt feelings could be smoothed over.
And at least some Republicans dismissed the idea that at the end of the day, Republican donors won't open their wallets for candidates. "We'll get their money one way or another," a senior aide to a top House Republican said.