Veterans Affairs Secretary Steps Down In Wake Of Scandal
VA Secretary Eric Shinseki resigned Friday following a meeting with President Obama.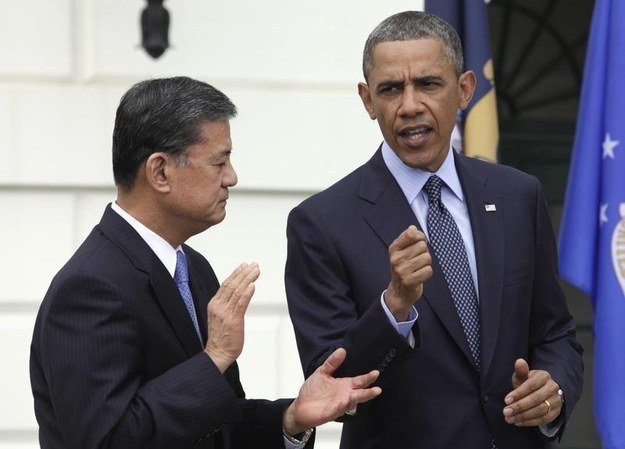 WASHINGTON — Veterans Affairs Secretary Eric Shinseki resigned Friday morning in the wake of a growing scandal over massive backlogs at VA hospitals that resulted in dozens of deaths.
Shinseki's resignation came during a meeting at the White House with President Obama to discuss the scandal and as a growing bipartisan chorus in Congress had demanded Shinseki's head.
Following the meeting, Obama reiterated his frustration with the situation at the VA, and told reporters that the scandal is "totally unacceptable. Our veterans deserve the best. I said last week that if we found any [wrongdoing] it would be punished, and I meant it."
Adding that Shinseki had offered his resignation, Obama said "with considerable regret, I accepted it." But Obama also praised Shinseki's service both in the military and at the VA, but acknowledged the agency does not need the "distraction" of the scandal as it tries to correct its mistakes.
The ongoing VA hospital scandal, which has seen top officials subpoenaed by Congress amid allegations that VA hospitals have covered up long wait times, has infuriated veterans' groups, including the IAVA, which deals specifically with veterans of post-9/11 conflicts.
Earlier in the day, Shinseki made a public apology for the wait times, and said the scandal was caused by bad information from some of his advisors. "I can't explain the lack of integrity among some of the leaders of our health care facilities. This is something I rarely encounter during 38 years in uniform and so I will not defend it because it's indefensible, but I can take responsibility for it and I do," Shinseki said during a speech to a veterans' group Friday.