Top Senate Republican Seeks To Turn Obama's Likability To Liability
"We know what the President's got on his iPod, but we don't know what he plans to do about a looming tax hike," McConnell will argue, according to excerpts obtained by BuzzFeed.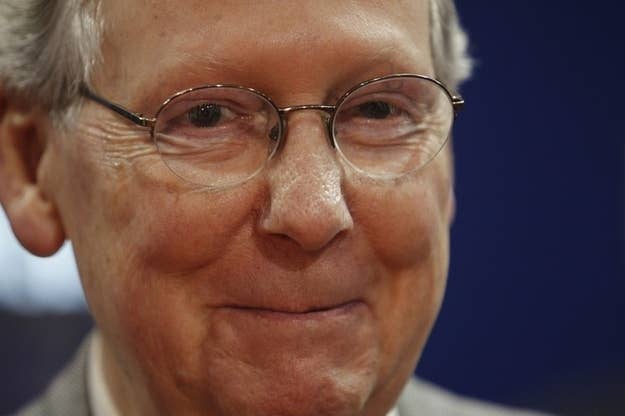 TAMPA - Senate Majority Leader Mitch McConnell will come out swinging when he takes the main stage at the Republican National Convention tonight, according to excerpts of McConnell's speech.
McConnell has been one of Mitt Romney's most disciplined surrogates this year and his prime time speech is clearly designed to cast the election as a contest between a sober leader in Romney and a likable but absentee President Obama.
"We're here this week for the simple reason that our nation is in desperate need of leadership. And we believe Mitt Romney is the man for the moment," McConnell will say, arguing that "for four years, Barack Obama has been running from the nation's problems. He hasn't been working to earn reelection. He's been working to earn a spot on the PGA tour."
McConnell will also hit on the popular Republican line of attack that Obama is purposefully pursuing a set of socialist, "European style" policies – a key bit of red meat for the party's base.
McConnell will also look to turn the president's likability into a liability, arguing that "We know what the President's got on his iPod, but we don't know what he plans to do about a looming tax hike that could trigger yet another serious recession that would result in even more Americans losing their jobs."