Top Republican Says He Believes Suspected Boston Bomber May Have Been Trained By Al-Qaeda
"I think it's very probable that when he was in the region … he could have probably been trained," Homeland Security Chairman Mike McCaul says.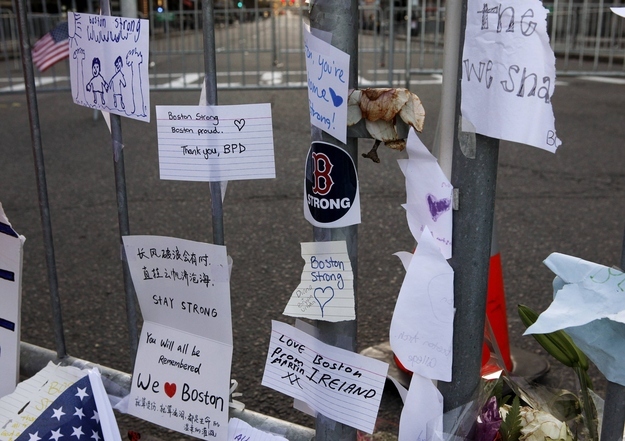 WASHINGTON — House Homeland Security Chairman Mike McCaul said Sunday he believes one of the two brothers suspected behind the Boston terror attacks received training for groups associated with al-Qaeda.
Pointing to a trip to the Caucus Mountain region of Russia Tamerlan Tsarnaev took in 2012, McCaul told CNN's Candy Crowley, "clearly something happened, in my judgment, in that six month time frame … I personally believe this man received training when he was over there, and he radicalized."
"I think it's very probable that when he was in the region … he could have probably been trained," McCaul added, noting that Chechen rebels have worked with al-Qaida in the past.
McCaul and Rep. Pete King wrote a letter to the Obama administration Saturday demanding answers on the FBI's handling of Tamerlan Tsarnaev, who the bureau had interviewed in 2011 in response to intelligence from the Russian government. McCaul and King also questioned the FBI's recent track record on tracking potential terrorists.
"Tsarnaev appears to be the fifth person since September 11, 2001 to participate in terror attacks despite being under investigation by the FBI, in addition to Anwar al-Awlaki, David Headley, Carlos Bledsoe and Nidal Hasan. In addition, Faruq Abdulmutallab attempted a terror attack despite being identified to the Central Intelligence Agency as a potential terrorist," the two lawmakers wrote.
"If he was on the radar and they let him go … why wasn't a flag put on him, some sort of customs flag?" McCaul told Crowley.
Meanwhile, Sen. Lindsey Graham, a member of the Gang of Eight in the Senate pushing a comprehensive immigration reform bill, told Crowley that the Boston attack is a reason for Congress to act quickly on the measure.
Graham argued the bill would provide better information on the 11 million undocumented workers in the country which could help identify terrorists. "Most of them are here to work but we find some terrorists in our midst … [we] should urge us to act quicker, not slower," Graham said.
Sen. Charles Schumer, who is also a member of the Gang of Eight, agreed and accused opponents of trying to use the attack as an excuse to kill the immigration bill.
"We are not going to let them do that," Schumer said.