Top Republican Places Blame For Opposition To Immigration Changes On Obama
"I sure as heck hope we're running against Hillary Clinton," Republican National Committee Chairman Reince Priebus says.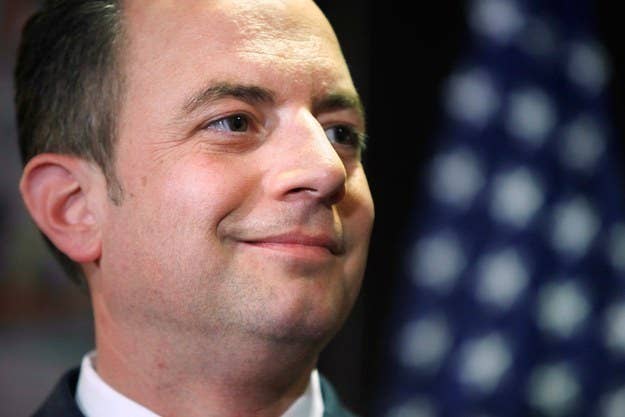 WASHINGTON — Republican National Committee Chairman Reince Priebus Friday blamed Congressional unwillingness to take up broad immigration changes on President Obama, arguing the administration has created an environment "that will not allow the legislature to move forward unless the border is secure."
Speaking to reporters at a breakfast sponsored by the Christian Science Monitor, Priebus said the current climate in Congress is a direct result Obama's on-again, off-again plan to unilaterally change deportation policies and what the RNC chairman insisted was a politicization of the issue by the president.
"What that's done is unify the country and unify the electorate around one big principle, which is we've got to secure the border," Priebus argued, charging that the "president has been using people as political pawns and lying to people … the problem we have is we can't really believe anything the president says on immigration."
Priebus also said that any chance of immigration legislation passing would be killed if Obama moves forward with executive actions to defer deportations of potentially millions of undocumented people living in the country.
"In our mind, [that is] a nuclear threat. To reject the separation of powers doctrine," Priebus said. "What he's telling the American people is that he doesn't really care about Republicans and democrats getting together and he's just going to stick it to Republicans."
Priebus' comments are similar to those of Speaker John Boehner, who Thursday warned against executive action on immigration.
Meanwhile on the 2016 presidential contest, Priebus indicated he will likely remain as RNC chair, and said unlike in past years when the committee dismantled its field operations following a midterm election, he's keeping it in place as a foundation for the next campaign.
"We need to have a full blown field operation by March in Ohio, Florida, and Virginia. That is an extremely hard thing to do," given how little money the committee has immediately on hand, Priebus said. But Republican funders appear to be content with helping keep the national infrastructure in place, Priebus said, because of the party's successes on Tuesday.
Priebus also said he thinks former Secretary of State Hillary Clinton gives Republicans the best chance at taking the White House in 2016, in part because she unifies Republicans and in part because she is a weaker candidate that the conventional wisdom would hold.
"I sure as heck hope we're running against Hillary Clinton. I think what you saw on Tuesday was about as plat a performance as you could see from the democrat party's brightest star," Priebus said.