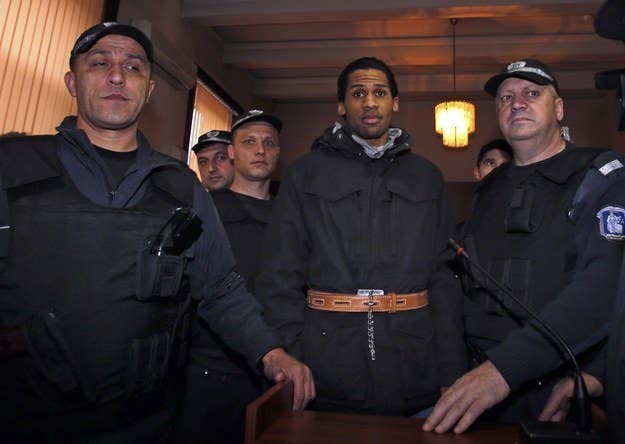 WASHINGTON — Senior members of the House and Senate warned Turkey that the country must take aggressive steps to stop the passage of ISIS militants from Iraq and Syria through Turkey and into Europe.
For months, ISIS leaders have been sending the group's fighters across the Syrian border to Turkish port cities where, posing as refugees, they use boats to enter into Europe. Once there, these fighters have been tasked with establishing covert cells to conduct attacks on targets in Europe.
In interviews with BuzzFeed News, leading members of the House and Senate slammed the Turkish government's handling of its borders, insisting President Recep Tayyip Erdogan's government must begin taking the threat from the terrorist group more seriously.
"I think the Turks have a lot of work to do, in terms of the level of their cooperation. This is a war. And they certainly aren't treating it that way," Senate Intelligence Chairman Richard Burr told BuzzFeed News.
Turkey over the years has received more than $26 billion in economic and military aid from the United States, including $4.8 million in the current fiscal year.
"We are certainly very concerned with the exodus of foreign fighters from Syria and Iraq," House Intelligence Ranking Member Adam Schiff said earlier this week. "We continue to have a problem along the Turkish border," specifically with ISIS's ability to move money and fighters across the border largely unmolested, Schiff added.
Schiff said that while U.S. officials are in talks with the Turkish government to try and clamp down on ISIS movements through the country, "the Turkish border [remains] far too porous."
Turkey "has got to step up its game. When you look down the road, if you don't get Turkey involved in stopping the flow into Syria, you're going to have a nightmare … as to the outflow, we've got the same problem. So the key to this is Turkey," Republican Sen. Lindsey Graham said, adding that the situation is likely to become worse as Syria other neighbors begin closing their borders to refugees.
"If you don't stabilize Syria, you'll never get a handle on this. Wait until Lebanon and Jordan close their borders, which they're gonna. Lebanon and Jordan are saturated, and once they're closed, the only way out is Turkey," Graham said.