The Debate Over Spying Will Be Secret Too
Classified debates among the members of Congress who authorized the program in the first place. There may be changes, but they won't tell us.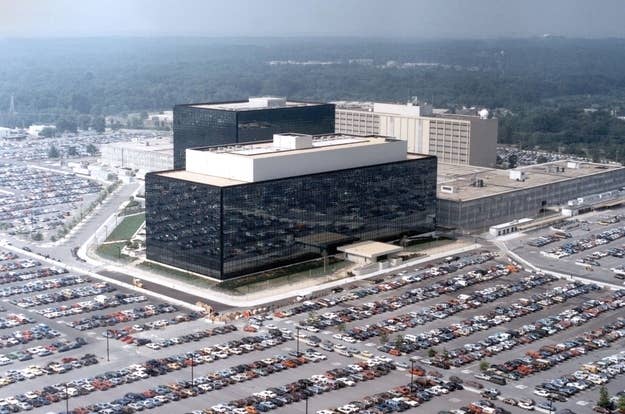 WASHINGTON — Revelations about National Security Agency programs designed to spy on millions of citizens have begun a fundamental debate over the limits of government intrusion in your life.
But it's a debate that more than 99% of American citizens, journalists and even most members of Congress will never be allowed to join.
Instead, the debate, such that it may be, will occur behind the closed and highly secured doors of the House and Senate Intelligence Committees and will consist of the same lawmakers and staff who have been overseeing the NSA's activities since the aftermath of the 9/11 attacks.
"We are always open to changes, but that doesn't mean there will be any," Intelligence Committee Chairman Diane Feinstein told reporters after a two-hour long meeting with staff from various intelligence agencies.
Democrats and Republicans alike acknowledged that debate over such basic issues as the limits of personal privacy and the governments ability to seek out domestic threats won't be subject to much of a public debate or input. In fact, they won't even be able to discuss what, if any, changes they may be considering to the surveillance laws they have in some cases repeatedly signed off on over the years.
"To the extent that there [would be] changes, they'd probably be classified," committee member Sen. Marco Rubio told reporters. "Those of us who know more about [this] are sort of hamstrung because of the confidential and classified nature of it. So it's a tough place to be," Rubio added.
It's not like members of the Intelligence Committee don't talk about classified programs on the record: they do. But following Thursday's meeting they were remaining extremely tight lipped: while Feinstein was willing to rattle off the names of the faceless national security bureaucrats who briefed members, she remained silent on almost everything else. Other members simply refused to talk to reporters, while others used staff and even Capitol Police to shield themselves from questions.
But it's not clear that the Senate is required to defer to the executive branch's secrecy demands in this case. It's true that lawmakers can be charged with leaking classified information. But if the House and Senate both opted to hold public hearings, it's unclear whether the White House would attempt to enforce those laws and risk a constitutional crisis.
More to the point, this is a problem of Congress' own making. In the rush to secure the nation in the wake of 9/11, lawmakers in both parties gave the executive branch sweeping new powers. The Patriot Act and subsequent revisions to the Foreign Intelligence Surveillance Act have not only provided authority for the executive branch to conduct spying operations; they've also proliferated the classified information that it's a felony to openly discuss.
Asked how an actual debate over the merits of the programs can happen if the public can't actually know what's being debated, Rubio said, "Well, you can have a debate amongst the folks who were elected. Like anything else I think Americans understand that there is some information that our government for national security purposes that can't be publicly disseminated because the enemy would find out about it and they'd use it to their advantage."
"On the other hand you want to make sure people understand policy makers are overseeing this stuff. And it's a real challenge. That's why this committee is so difficult to serve on," he said.
The end result: turning over the debate to the very same people who created the circumstances for NSA officials to conduct their spying operations in the first place.
That's not to say a debate won't happen: critics of the NSA and the general expansion of surveillance programs said they will keep the pressure up.
"As a result of the disclosures that came to light today, now we're going to have a debate in the country and in the Congress, and that's long over due," said Sen. Ron Wyden, a Oregon Democrat who serves on the Intelligence panel and has been one of the most vocal critics of NSA's spying programs.
"We ought to have a debate looking at the best way of doing it … on the Patriot Act and other I don't think that balance has been met," he said.
But asked what changes he would like to see to the law Wyden, perhaps unintentionally, acknowledged the serious limits any debate will have.
"That's thoroughly classified. If a member of the intelligence committee were to answer your question they would be breaking the rules, and in my case id not be able to serve on the committee and try to do the watchdog work that I've been doing," he told reporters.
Wyden, however, argued there are ways for him, at least, to bring some public pressure on his colleagues and the administration. Wyden pointed to his threat to filibuster CIA Director John Brennan's nomination that helped squeeze documents relating to the White House's drone program.
He also noted his successful public campaign against the "overly broad leaks legislation" that helped kill the bill, and insisted there are ways for a member of the committee to make a difference.
Still, other members clearly indicated they hope for a more public debate.
"This is a fundamental question of personal privacy and freedom versus our concerns for security. We've been unable to discuss this because of the classified nature of this. But we've voted on this, in the committee and the floor, and I hope we'll get a chance to vote on it again, about the reach of the government into our private lives," said Senate Majority Whip Dick Durbin, a member of the Judiciary Committee which has some jurisdiction over NSA's activities.