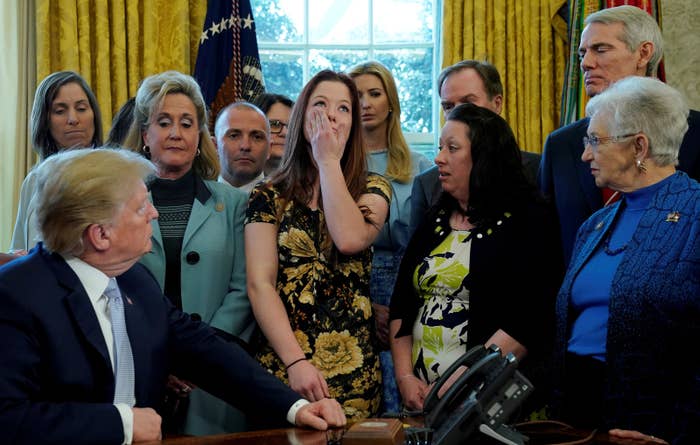 For Jackie, coming to the nation's capital to lobby her member of Congress wasn't easy. In the last two months, money has been especially tight — some weeks have come and gone without any income at all, the 36-year-old Tucson, Arizona, resident said.
"Some weeks I just completely break down sobbing on the floor, because I don't know how I'm going to pay for my housing, for my food. And I don't have anyone to fall back on," she said, fighting back tears.
But Jackie scraped together enough to make the more than 2,000-mile journey to participate Friday in the first national sex workers lobbying day on Capitol Hill. The message she and about three dozen other sex workers had for Congress was simple — in the rush earlier this year to address growing public concern over the trafficking of children and women, they've made sex workers' lives much harder.
"They have actually made sex work more dangerous. There are victims of sex trafficking, and the legislation actually puts them, the most vulnerable people, in further danger," said Jackie, who, like most of the women and a handful of men, asked to be identified by only a first name. For sex workers like Jackie, the law has also cut into their earnings by reducing their ability to advertise their services.
Signed into law April 11 by President Trump, the Fight Online Sex Trafficking Act, known as FOSTA, provided law enforcement officials sweeping new powers to go after internet platforms used by traffickers, including making those platforms liable for the content that users publish.
Activists say in the wake of FOSTA's passage, they've seen an increase in sex workers turning to street-level work, putting them at heightened risk of violence.
Proponents of the legislation billed it as a common-sense way to combat sex trafficking, particularly of underage women, on websites like Backpage.com and other online platforms used by sex workers to advertise their services. By making these platforms liable for users' postings, the logic went, it would not only give the government powerful new tools to fight trafficking, but would lead to self-policing by companies and help choke off traffickers' ability to operate.

Traffickers "use modern-day better than law enforcement can use modern-day, whether it's the internet or anything else. And you wouldn't believe that. But trafficking, it's probably worse today than at any time in history," Trump said during a signing ceremony at the White House. "This is a very important day. If we work together, we can get the criminal traffickers off our streets and off of the internet. We can bring safety and hope to every community across the country, and we can create a culture that respects the dignity of every child of God."
And the law had an immediate impact. In addition to the shuttering of Backpage, other smaller advertising sites quickly shut down. At the same time, companies like Microsoft and Google — whose online products could potentially be implicated in trafficking cases under the law's broad language — began changing their terms of service agreements and taking other steps aimed at shielding themselves from prosecution.
But because the law makes no meaningful distinctions between traffickers and those engaging in consensual sex work, its impacts have gone well beyond its ostensible targets.
"Sex work saved my life. Literally."
In the weeks following FOSTA's passage, sites that for years have hosted "bad date lists" — running lists of sex workers' clients who have been violent, refused to pay, or otherwise engaged in hostile behavior — have also either shut down or taken down the lists.
Combined with the effective elimination of their online advertising platforms, the law has made it extremely difficult for sex workers to screen clients. And that, in turn, has put people in increasing danger. Activists say in the wake of FOSTA's passage, they've seen an increase in sex workers turning to street-level work, putting them at heightened risk of violence from bad clients and pimps seeking to exploit them.
Although the underground nature of the sex industry makes it difficult to track data on violence against workers, activists and sex workers warn there's already been a noticeable uptick that they blame on FOSTA.
For instance, Jackie said a friend was recently sexually assaulted by a client during an in-call session in her home. While in the past her friend could have used bad date lists or online screening to discover her attacker was dangerous, Jackie said because of FOSTA she was unable to access information about this person and was sexually assaulted in her own home while working.
"The consequences of that have been extreme. Because she is now an assault survivor, she still has to earn a living, and her perpetrator knows where she lives," Jackie said.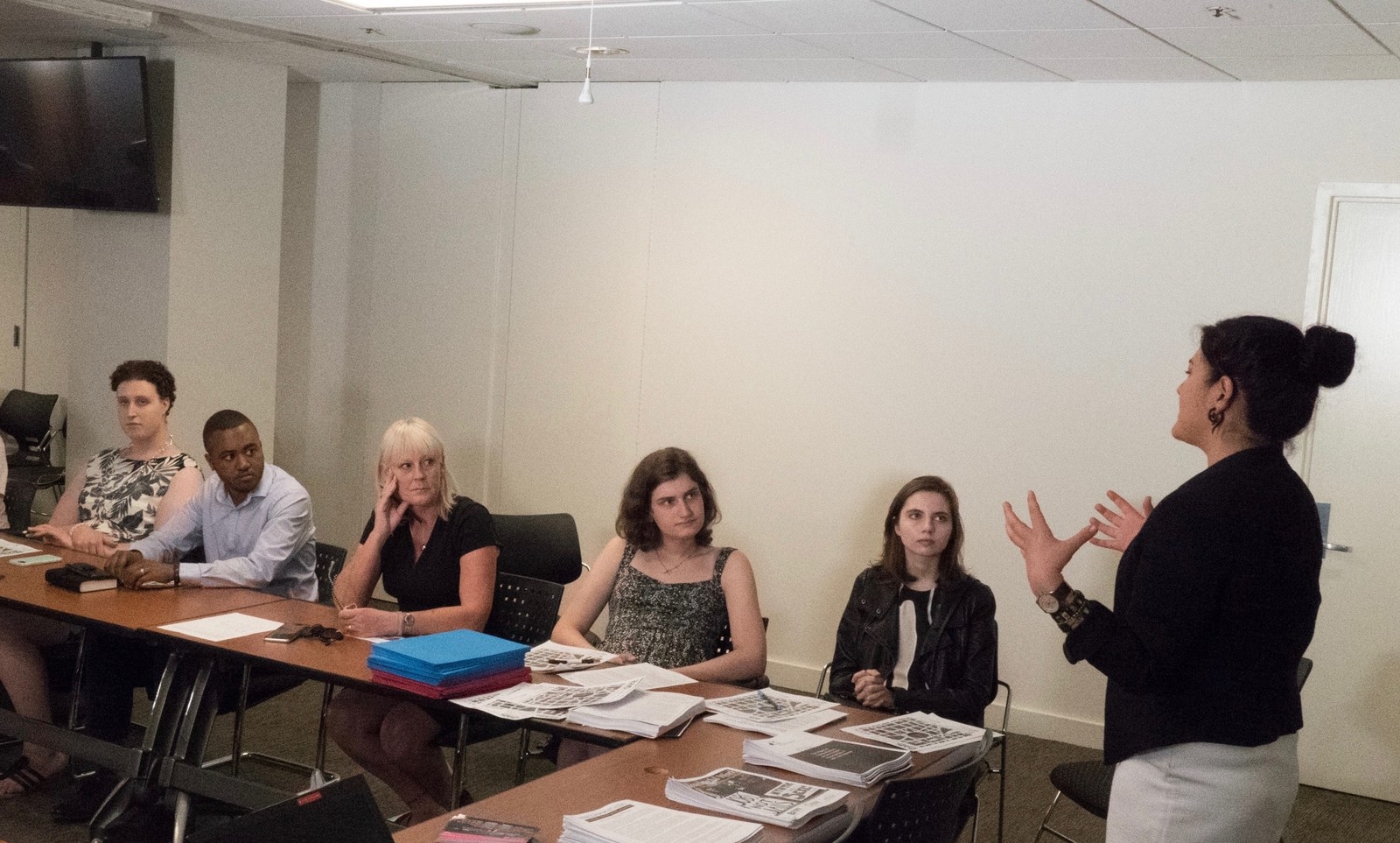 The law has also had at least one impact its supporters clearly never saw coming — it's prompted a national organizing effort among sex workers and their allies aimed at not only rolling back the law but also combating the criminalization of sex work generally. Although sex workers in San Francisco, New York, and other communities have made previous attempts at organizing themselves, there's never been a national push similar to the one now underway.
During Friday's lobbying day, sex workers, armed with packets of information and talking points, fanned out across the Capitol, meeting in small groups with 28 House offices. To a casual observer, the activists clutching folders for congressional staffers and dressed in conservative business attire looked like any other constituent group making the rounds on the Hill. Similar lobbying blitzes also occurred elsewhere, including Nevada, California, and Washington state, with sex workers meeting with not only congressional staff but also with state and local officials.
On Saturday, sex workers have planned protests across the country to mark "International Whores Day" in an effort to raise their industry's profile and educate the public.
While sex workers acknowledge they don't expect Congress to simply reverse the law, they say Friday and Saturday's events are a critical first step in building relationships with lawmakers and establishing themselves as a political force.
For workers like Jackie, that could have practical implications for her life.
"I need to earn a living, but I also have to be safe. So I have to make a really hard choice about what to do, whether I'm going to invite this person into my home. … I'm crippled by fear and anxiety. I was homeless when I was younger, and I just never want to go back there," Jackie said.
"Sex work saved my life. Literally."