Senate Passes Bill Giving Congress Authority To Review Iran Nuclear Deal
The bill would allow Congress to vote on blocking the White House from lifting sanctions against Iran. Speaker Boehner has said he will fight for quick passage of the bill in the House.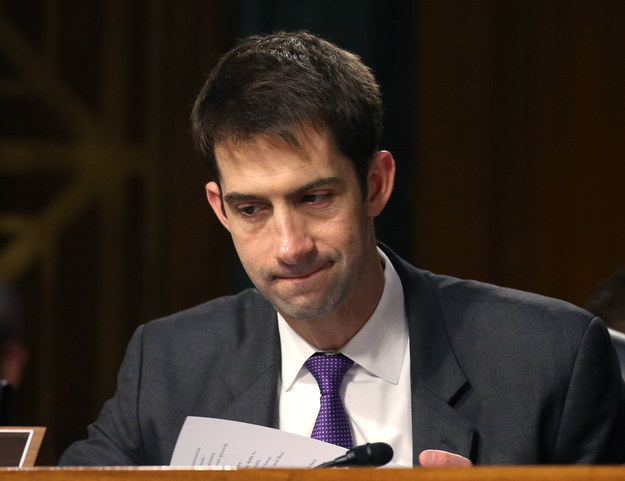 WASHINGTON — The Senate Thursday overwhelmingly approved legislation giving Congress the authority to review any nuclear arms agreement between the United States and Iran.
Although the bill does not give Congress complete veto authority, as many opponents of the deal had wanted, the bipartisan compromise by Foreign Relations Chairman Bob Corker and ranking member Ben Cardin does allow for a possible vote blocking the White House from lifting sanctions against Iran.
The 98-to-1 vote came after leaders out maneuvered Iran hawks including Sens. Tom Cotton and Marco Rubio, who had sought to include so-called "poison pill" amendments to the measure.
Cotton's amendment would have required Iran to disclose it's nuclear arms development history, while Rubio's amendment would have made Iranian recognition of the state of Israel a condition for any agreement.
Cotton, the only member of the chamber to vote against the bill, slammed the legislation for providing the administration too much authority to put in place a deal with Iran.
"A nuclear-arms agreement with any adversary — especially the terror-sponsoring, Islamist Iranian regime — should be submitted as a treaty and obtain a two-thirds majority vote in the Senate as required by the Constitution. President Obama wants to reverse this rule, requiring opponents to get a two-thirds vote to stop his dangerous deal. But Congress should not accept this usurpation, nor allow the president any grounds to claim that Congress blessed his nuclear deal," Cotton said in a statement.
But while opponents of the deal will now turn to the House in an effort to strengthen the bill, Speaker John Boehner made clear leadership will aggressively push for quick passage next week.
"This important, bipartisan legislation will ensure that Congress has a role in reviewing any potential agreement regarding Iran's nuclear weapons program," Boehner said in a statement immediately following passage of the bill. "I applaud the Senate for passing this bill, and thank Sen. Corker and others for their hard work. I look forward to House passage of this bill to hold President Obama's administration accountable."
Bernadette Meehan, National Security Council Spokesperson, said in a statement that the White House backs the Senate's bill.
"We have been clear that the bill passed out of the Senate Foreign Relations Committee last month was the kind of reasonable and acceptable compromise that the president would be willing to sign. We were pleased to see that what just overwhelmingly passed the Senate stayed true to that bipartisan compromise and we are hopeful that the House will similarly protect this compromise bill, which constitutes a straightforward, fair process for Congress to be able to evaluate a final comprehensive deal," Meehan said.