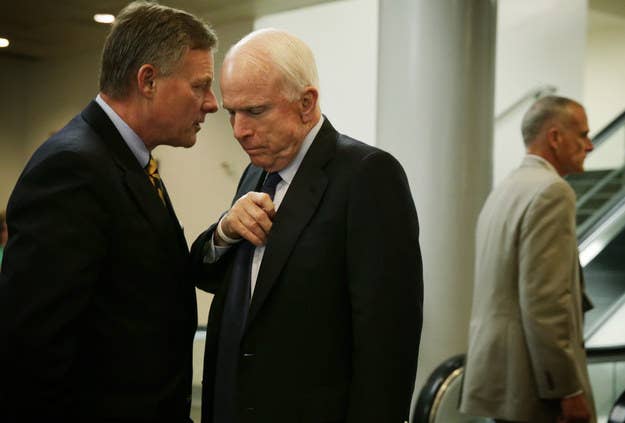 WASHINGTON — Sen. Richard Burr briefly set intelligence watchers abuzz Thursday when, during a speech on the Obama administration telephone surveillance program, he said the program also collects IP addresses of internet users potentially connected to terrorists.
"Now what's bulk data? Bulk data is storing telephone numbers and IP addresses — we have no idea who they belong to — that are domestic … [it] allows the NSA to collect in bulk telephone numbers and IP addresses with no identifier on it. We couldn't tell you who that American might be," Burr, who is chairman of the Senate Intelligence Committee, said when discussing section 215 of the Foreign Surveillance Intelligence Act.
"Earlier today … Senate Intelligence Chair Richard Burr revealed that there is also an IP address bulk collection program," intelligence blogger Empty Wheel wrote following the speech.
But according to Burr's office, it was simple case of misspeaking. Burr spokeswoman Rebecca Watkins said the lawmaker conflated a separate internet data collection program that was started around the same time as the bulk telephone data collection program during the Bush administration.
"There is no bulk collection of internet metadata under the Patriot Act. The Senator conflated two programs: the telephone communications program and the internet metadata collection program, which expired in 2011. Both programs were acknowledged by the Director of National Intelligence in 2013," Watkins told BuzzFeed News in an email.
In a 2013 press release declassifying the existence of the two spying programs, the Director of National Intelligence said the program had been terminated in 2011.
"The bulk collection of internet metadata was transitioned to the authority of the FISA in July 2004 and was collected pursuant to section 402 of FISA. In December 2011, the U.S. Government decided to not seek reauthorization of the bulk collection of Internet metadata," the DNI said in the release.