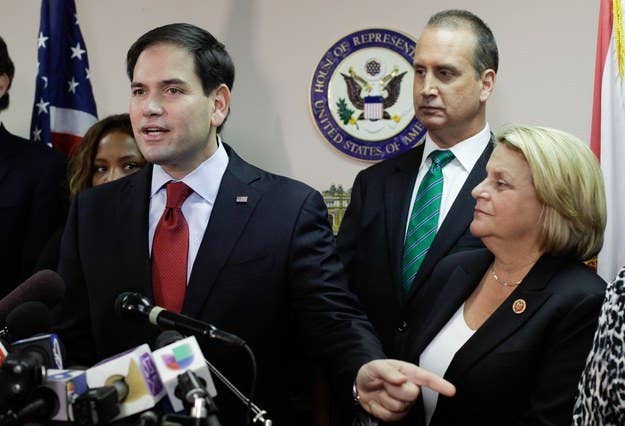 WASHINGTON — Sen. Marco Rubio Wednesday called the Obama administration's efforts to provide so-called DREAMers with deferred deportation "ridiculous" and insisted the controversial program must come to an end.
The House earlier this month voted to end Obama's 2012 executive order creating the Deferred Action for Childhood Arrivals program — which delays deportation of undocumented immigrants brought to the United States as children.
While the Florida Republican said he does not believe Congress should simply undo the existing temporary deportation deferments granted under DACA, he made clear the program must be terminated.
"The 2012 order has to come to end at some point. That executive order will expire at the end of this presidency … that cannot be the permanent policy of the United States. I think it was wrong to make that decision in the first place," Rubio said during a breakfast sponsored by the Christian Science Monitor.
Rubio also rejected the notion that those covered by DACA should be given some form of special status.
"This idea that our immigration laws somehow need to be ignored is quite frankly ridiculous. Every nation on earth has immigration laws, including the nations some of these people are coming from," Rubio said, adding, "If you are in violation of those laws, you should not be claiming that you have some right to ignore those laws."
Although in the past Rubio has supported a comprehensive effort to overhaul immigration laws, he made clear Wednesday that is not an option.
"I can tell you that with tremendous confidence, because I tried it," he said, pointing to the failed effort in the last session of Congress to pass legislation.
Instead, Rubio argued Congress should first put in place new border security and changes to legal immigration law before tackling the status of the estimated 11 million undocumented immigrants in the country.