Congress Slam Obama Administration Surveillance Of Reporters
"The First Amendment is first for a reason. If the Obama Administration is going after reporters' phone records, they better have a damned good explanation," Boehner spokesman says.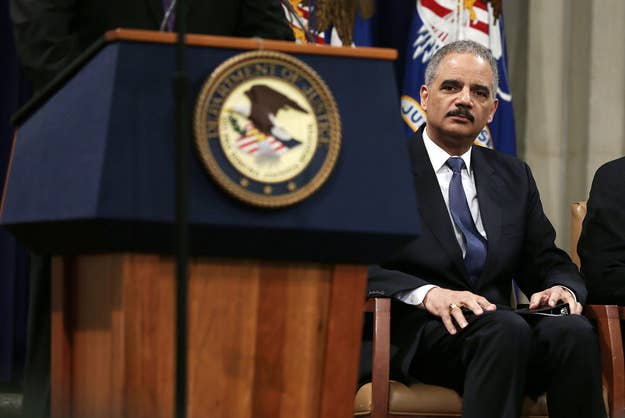 WASHINGTON — Democrats and Republicans alike Monday criticized the Obama administration's unprecedented decision to collect Associated Press phone records in an effort to identify a leak, accusing the administration of engaging in a pattern of intimidation.
The AP late Monday afternoon reported that the Department of Justice had collected phone records for numerous reporters in Washington, New York and other areas — including phones in the United States Capitol and their personal phones.
The story drew a quick and angry response from Capitol Hill. In a statement, House Oversight and Government Reform Chairman Darrell Issa slammed the administration.
"This is obviously disturbing. Coming within a week of revelations that the White House lied to the American people about the Benghazi attacks and the IRS targeted conservative Americans for their political beliefs, Americans should take notice that top Obama Administration officials increasingly see themselves as above the law and emboldened by the belief that they don't have to answer to anyone. I will work with my fellow House Chairmen on an appropriate response to Obama Administration officials," Issa said.
Senate Judiciary Committee Chairman Patrick Leahy was more tempered, but said he finds the allegations troubling.
"The burden is always on the government when they go after private information – especially information regarding the press or its confidential sources. I want to know more about this case, but on the face of it, I am concerned that the government may not have met that burden. I am very troubled by these allegations and want to hear the Government's explanation," Leahy said.
Ranking Member Chuck Grassley, also was careful in criticism. "The department's regulations state that prosecutors should obtain the Attorney General's personal sign off when a free press is at stake, so the Obama administration needs to be transparent with its rationale for such a sweeping intrusion and detail whether the process outlined in regulation and the U.S. Attorney's manual were followed and justified for national security," Grassley said Monday evening.
House Speaker John Boehner's spokesman Michael Steel denounced the move. "The First Amendment is first for a reason. If the Obama Administration is going after reporters' phone records, they better have a damned good explanation," Steel said.
Likewise, Douglas Heye, a spokesman for House Majority Leader Eric Cantor, was equally critical. "Whether it is secretly targeting patriotic Americans participating in the electoral progress or reporters exercising their First Amendment rights, these new revelations suggest a pattern of intimidation by the Obama Administration," Heye said.
Attorney General Eric Holder has had at best a difficult relationship with Congress, and has been the subject of contempt proceedings in the House. Monday's revelations are almost certain to reignite demands for Holder to step down.
The Department of Justice sought to defend itself in a statement from the U.S. Attorney's office, saying, "We take seriously our obligations to follow all applicable laws, federal regulations, and Department of Justice policies when issuing subpoenas for phone records of media organizations. Those regulations require us to make every reasonable effort to obtain information through alternative means before even considering a subpoena for the phone records of a member of the media."
"Because we value the freedom of the press, we are always careful and deliberative in seeking to strike the right balance between the public interest in the free flow of information and the public interest in the fair and effective administration of our criminal laws," the statement added.
[UPDATE: This article has been updated to include further response from other members of Congress. 5/13/13.]