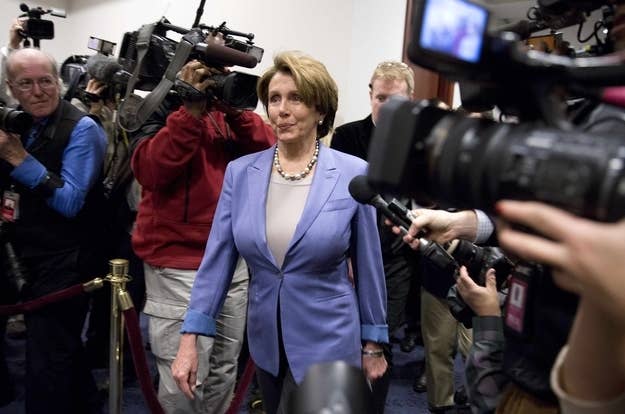 WASHINGTON — House Republicans Thursday are rolling partisan welcome mat for newly elected Democrats, circulating a tongue-in-cheek guide for being the perfect "lap dog" for Minority Leader Nancy Pelosi.
Unlike previous election cycles when the campaign committees went into hibernation for a period of time after an election, Democrats and Republicans have kept their foot on the gas since November and are already laying the groundwork for the 2014 midterm contests.
In releases targeting all of Pelosi's new colleagues, the National Republican Congressional Committee is welcoming new members "to Washington with his very own official Nancy Pelosi Obedience School Lap Dog Kit."
Pelosi is the right's favorite boogeyman, and Republicans have used her name successfully in past elections to tar Democrats in conservative or moderate leaning districts as liberals.
According to a draft of the release accompanying the "kit," it comes "complete with a 'Yes, Nancy Pelosi' stamp and an official Lap Dog membership card … [so new members] will be prepared to rubber stamp her tax and spend, big-government policies and support Democrats' failed agenda."
A brochure accompanying the kit features an adorable corgi, of course.