Obama Leaves Door Open On Keystone Pipeline
Rep. Carter emerges from their presidential lunch confident Obama may move forward with the pipeline. The White House rejects the claim: "He did not indicate either way."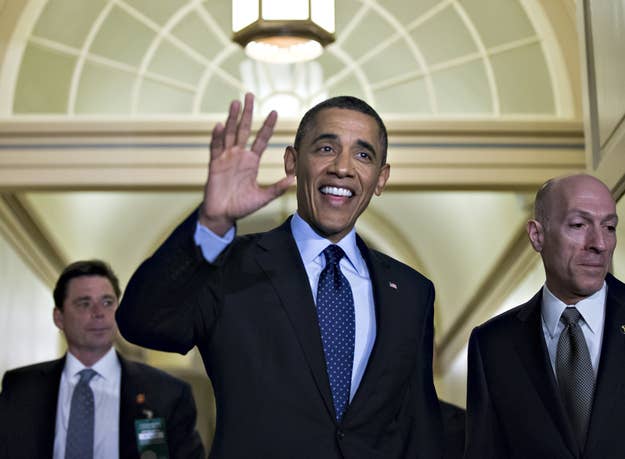 WASHINGTON — In a closed door meeting with House Republicans Wednesday, President Barack Obama left the door open to approving a controversial new oil pipeline that his administration has thus far resisted.
Obama has blocked the completion of the Keystone pipeline, citing environmental concerns, but Rep. John Carter emerged from their lunch said the president indicated he would drop his objection.
The White House moved quickly to reject the notion that the president said anything definitive during the meeting after BuzzFeed first reported Carter's assertion.
"He did not indicate either way. As you know, the assessment is ongoing, and the State Department recently began the public comment period following the release of their Draft SEIS," a White House official said.
Other Republicans present at the meeting said they came away less sure of the president's plans.
Rep. Tim Huelskamp told reporters following the meeting that it was ultimately unclear what Obama will do on Keystone.
The conservative lawmaker said his comments on the pipeline were "typical of this president. Maybe, maybe maybe. There was nothing certain."
According to Republicans, the meeting was cordial, with Obama speaking for just under 30 minutes before taking questions.
But "it wasn't just platitudes and niceties. It was substantive," said Rep. Michael Grimm.
They talked about a range of issues, including entitlement reform, gun control, immigration and tax reform. "We even talked about reopening the White House tours," Grimm said
Rep. Darrell Issa said the toughest question asked came from Rep. Candice Miller, who asked Obama, "Why shut down White House tours instead of canceling the White House Christmas party?"