Republicans: DREAMer Legal Status Program Invites "Fraud And Abuse"
Chuck Grassley and Bob Goodlatte argue the administration hasn't been transparent with DACA.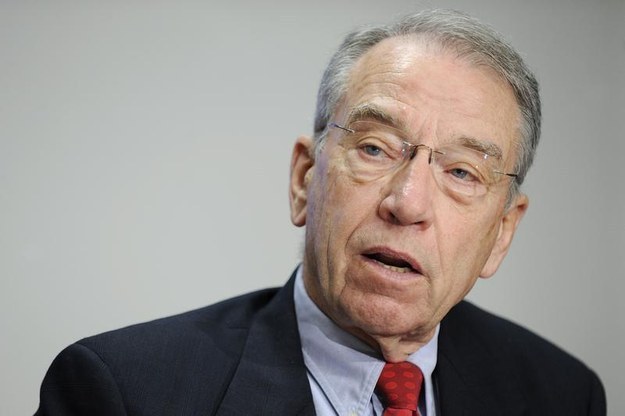 WASHINGTON — Key House and Senate Republicans warned Friday that the Obama administration's program legalizing DREAMers is an "open invitation for fraud and abuse" and accused the Department of Homeland Security of failing to verify the identity of undocumented minors covered by the program.
In a letter to DHS Secretary Jeh Johnson, House Judiciary Chairman Bob Goodlatte and Senate Judiciary Ranking Member Chuck Grassley also slammed the administration's lack of transparency, complaining that despite numerous requests for information "we have rarely received substantive responses. Congress is entitled to know how this administration is managing the program and to whom it is providing lawful status."
The administration has been providing some undocumented minors with legal status under the Deferred Action for Childhood Arrivals program, which covers many minors who were brought to the United States by their parents.
Goodlatte and Grassley argue a set of changes to the program published in June have created loopholes that could be exploited by people it is not intended to cover, including those "who want to do us harm."
The two Republicans highlight a Frequently Asked Questions document published by DHS "which provides an open invitation for fraud and abuse by assuring potential DACA applicants that [DHS] has not plans to actually verify the validity of any evidentiary documents submitted in support of an application."
Additionally, the lawmakers question the Department of Homeland Security's commitment to guarding against fraud and abuse, pointing to a June 5th conference call with congressional staff in which a DHS employee "stated that, 'generally the majority of documents we receive are valid.' Please forgive us if that simple 'assurance' does not quell our concerns," the lawmakers wrote in the letter.