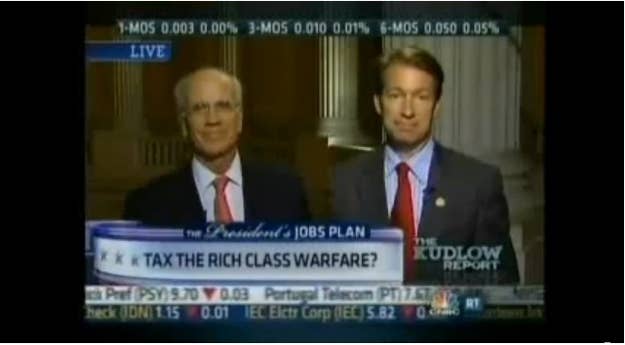 WASHINGTON — St. Valentine may have two new cherubs in his saintly service after a bipartisan Valentine's Day dinner on Capitol Hill, organized by Reps. Peter Roskam and Peter Welch.
But instead of cute, tiny bows and arrows, these two political matchmakers normally wield whips: Roskam is the Chief Deputy Whip for the Republicans, while Welch fills that role in the Democratic Conference.
And while the Peters spend most of their days using the lash to keep their members in line, at least on Thursday night they were using their powers of persuasion to try and build a little comity in the House.
A source familiar with the dinner said the duo held a similar dinner during the last Congress, and wanted to bring "a small group of Members together to have a meal and get to know the other side of the aisle a little better."
Welch, who hails from Vermont, brought the desert: Ben & Jerry's, of course.