Republican Lawmaker — And Former FBI Agent — Defends Bureau's Handling Of Boston Bombing
"They did an exceptional job ... you cannot expect the FBI is randomly investigating American citizens," former FBI agent-turned-congressman Michael Grimm says.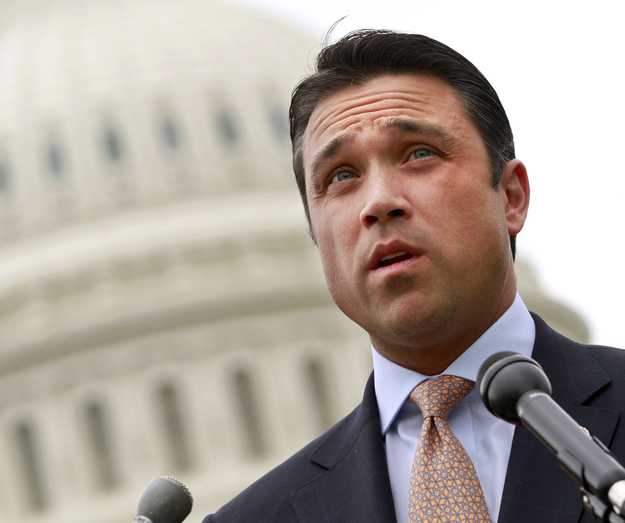 WASHINGTON — Republican Rep. Michael Grimm rejected growing complaints about the FBI's handling of suspected Boston bomber Tamerlan Tsarnaev Monday, arguing the bureau and its agents cannot target individuals "based on where they came from."
The FBI has come under scrutiny from Republicans for not identifying Tsarnaev as a likely terrorism suspect, despite interviewing him in 2011 based on a tip from the Russian government.
"They did an exceptional job … they did their job to the best of anyone's ability," Grimm said, arguing the reality is that no system can ever always identify persons who will become terrorists.
"They're still human beings. They're not perfect," Grimm said of the agents. There is "no agent, no agency, no technique, no technology [that] will ever predict human behavior" accurately, he added.
Grimm knows something about FBI interrogations: The two-term Republican worked for years as an undercover agent in New York.
According to Grimm, formal FBI investigations don't get underway simply because of a tip or because a suspect may seem a bit off. "The FBI is an investigative agency," he said. "The overwhelming amount of the time they're investigating after some evidence of a crime" has been uncovered.
In the case of Tsarnaev, it doesn't appear there was much in the way of evidence. Although Russian intelligence officials had raised concerns about his activities, agents determined there was no evidence he had committed or was planning on committing a crime. "You cannot expect the FBI is randomly investigating American citizens … it's antithetical to our Constitution," Grimm argued.
And while agents did interview the Chechen immigrant, Grimm argued that doesn't necessarily mean much: "I've interviewed individuals, and I had the benefit of evidence … and they still were extremely compelling."
"I lived with bad guys. I know the signs, believe me," Grimm said. But even that experience didn't mean he was always able to identify who was lying, who was telling the truth, and who may be capable of doing something illegal in the future. "Some of them really made me think, I'm down the wrong track."
That's not to say that interviews and interrogations can't provide enough for agents to continue to dig.
In one child abuse case involving a New York family, Grimm said after an initial interview with the parents, there wasn't much hard evidence of molestation, but there were signs.
"You might not know exactly what it is, but you know something is off." Grimm ultimately interrogated the father six times, but he had his doubts "because the mother was so compelling. And she was molesting their kids too!"
Eventually, he was able to build a case against the couple, including a tape the duo had filmed. "I got lucky because there were signs. Many times, there are not," Grimm said.
As for Dzhokhar Tsarnaev, the younger brother who is now in custody, Grimm said based on the evidence he's seen, there would have been no reason for the FBI, or anyone else, to suspect he would become involved in a terrorist attack.
Dzhokhar came to the United States as an asylum seeker, became a citizen, and went to a good school where he was popular and on the wrestling team. He was in college and appeared to have been a well-adjusted young adult.
"I would say this is not a person who could be radicalized without the benefit of knowing what happened after. And yet it happened," Grimm said.