Rand Paul Throws Cold Water On Fast Moving Immigration Bill
Influential Tea Party conservative demands hearings on Boston bombing, additional National Security protections before passage.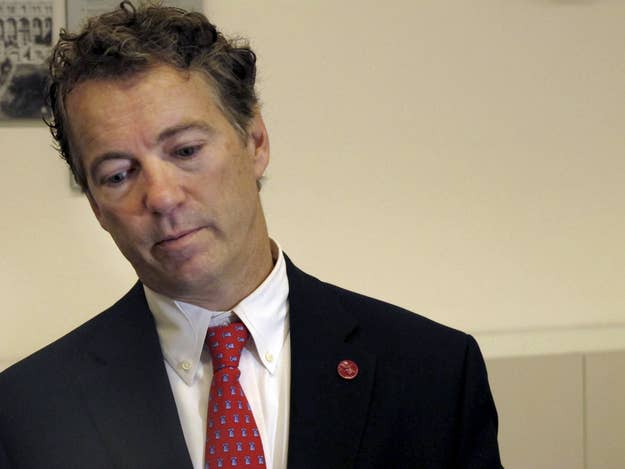 WASHINGTON — Sen. Rand Paul called for comprehensive immigration reform legislation to be delayed until Congress can investigate the Boston terrorist bombings to determine what added protections should be added to the legislation.
In a letter to Senate Majority Leader Harry Reid, Paul bluntly warned, "We should not proceed until we understand the specific failures of our immigration system. Why did the current system allow two individuals to immigrate to the United States from the Chechen Republic in Russia, an area known as a hotbed of Islamic extremism, who then committed acts of terrorism? Were there any safeguards? Could this have been prevented? Does the immigration reform before us address this?"
Losing Paul's support for the legislation could doom the Gang of Eight's legislation. Earlier this year the Tea Party favorite came out in support of comprehensive reform, including a pathway to citizenship for the 11 million undocumented workers in the country. His support has given cover to a number of other conservatives who have come out in support of tackling the issue this year.
But Paul made clear he would not be comfortable moving legislation without additional hearings on Boston, and new provisions.
"I respectfully request that the Senate consider the following two conditions as part of the comprehensive immigration reform debate: One, the Senate needs a thorough examination of the facts in Massachusetts to see if legislation is necessary to prevent a similar situation in the future. Two, national security protections must be rolled into comprehensive immigration reform to make sure the federal government does everything it can to prevent immigrants with malicious intent from using our immigration system to gain entry into the United States in order to commit future acts of terror," Paul wrote to Reid.