Paul Ryan Warns Republicans To Temper Expectations
GOP budget chief says colleagues must understand "realities" of divided government.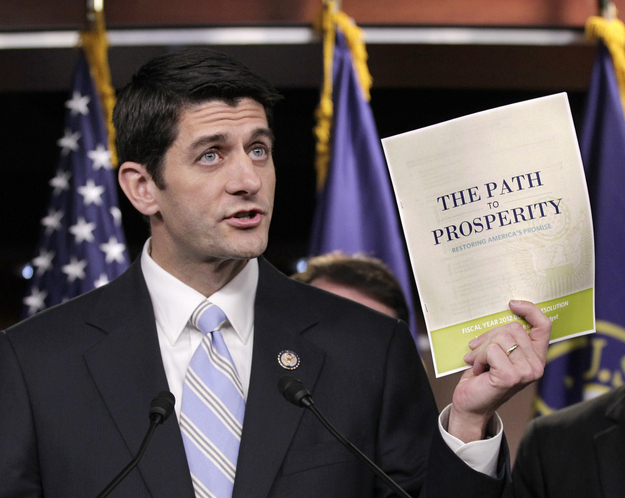 WILLIAMSBURG, Va. — In his most extensive comments to the press since November's election, Rep. Paul Ryan said he and other GOP leaders were using their annual retreat here to warn Republicans they must understand the "realities" of their weakened position and temper their expectation for what can be achieved.
Republicans need to "recognize the realities of divided government … and the fiscal deadlines that are approaching," the House Budget Committee chairman said, explaining that during the first day of the retreat he was helping to facilitate
"a conversation among our members about all the fiscal things that are about to occur."
Republicans, particularly the new crop of freshmen lawmakers, need to understand "all the deadlines that are coming, all the consequences of those deadlines … [and] the best way to achieve progress to controlling our deficit and debt, control our spending."
Ryan was circumspect when it came to the details of the internal talks, saying that Republicans "think the worst thing for the economy is for this Congress and this administration to do nothing to get our debt and deficits under control … to move past these events that are happening with no progress made" on debt and deficits.
That said, he did reveal that Republicans are "discussing the possible virtue of a short-term debt limit extension so we have a been chance of getting the senate and White House involved in March."
Ryan also appeared to give a nod towards the need for Republicans to relearn the art of give and take and compromise because of they make up only a majority of the nation's divided government.
"I think what matters most is that people have a very clear view of what's coming, so that there are no surprises … that means setting expectations accordingly, so that we move forward on a unified basis," Ryan said.