Obama Invokes Memory Of Newtown In Slamming Opponents Of Gun Control Bill
"Shame on us if we've forgotten. I haven't forgotten those kids. Shame on us if we've forgotten," Obama says.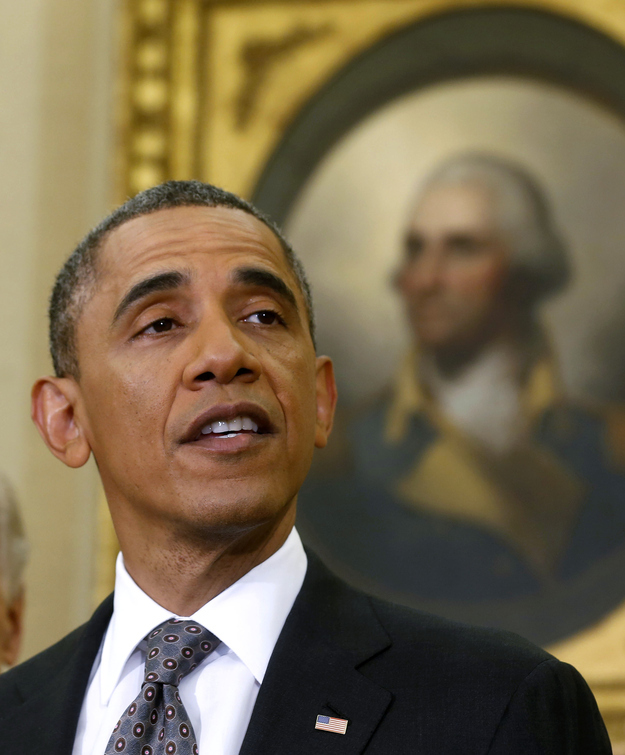 WASHINGTON — President Barack Obama Thursday urged supporters to use the next 10 days to pressure lawmakers to back sweeping new gun control legislation, repeatedly invoking the Newtown massacre in his most aggressive call to action in recent weeks.
"We need everybody to remember how we felt 100 days ago and to make sure what we said wasn't just a bunch of platitudes," Obama said during an event that featured the mothers of children who have died due to gun violence.
Obama called on backers to attend town hall meetings and other events during the remainder of Congress' Easter Recess and press lawmakers, particularly those who have not backed a universal background check system, on why.
"If they're not part of that 90% [who support universal checks] … then you should ask them why not? Why are you part of the 10%?"
Obama also took aim at the NRA and other opponents of legislation making its way through the Senate. "It's not done until it's done. And there are some powerful voices on the other side … They're doing everything they can to make all of our progress collapse under the weight of fear."
But much of his speech aimed to tug at the public's heartstrings, repeatedly invoking the memory of Newtown in a clear effort to rebuild the emotional momentum gun control advocates have lost in the months since the attack.
"The entire country was shocked, and the entire country pledged we do something about it and this time it would be different," Obama said, adding, "Shame on us if we've forgotten. I haven't forgotten those kids. Shame on us if we've forgotten."
The country should not "wait until … the next beautiful child is gunned down in a playground in Chicago or Philadelphia," the president added.