Obama Administration Spent Thousands On Strippers, Boxing Tickets In Failed Sting On Border Patrol Agent
The case against a border patrol agent gets dismissed after his lawyer claims multi-agency corruption task force entrapped his client.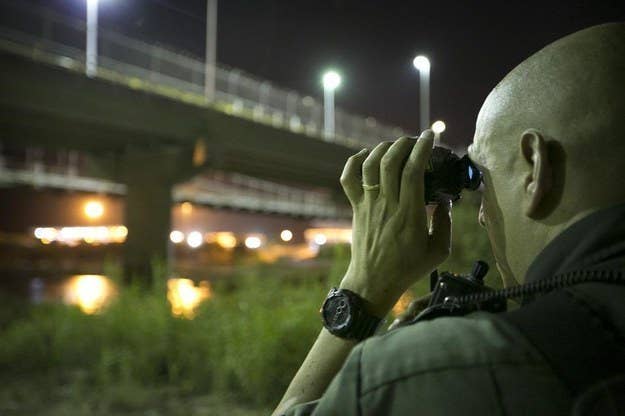 WASHINGTON — The Obama administration abandoned a corruption case against an Arizona border patrol agent after his attorney accused federal agents of entrapping his client, and spending federal dollars on strippers, plane tickets, and tickets to a Manny Pacquiao fight as part of their investigation.
A federal judge dismissed money-laundering and corruption charges against Customs and Border Protection agent Lauro Tobias Tuesday in response to dismissal motions from both the Department of Justice and Tobias' attorney, which were filed within hours of each other July 25.
Tobias, a 10-year veteran of the CBP who also served in the Air Force for two decades, was arrested in March 2013 after he took a trip from Phoenix to Las Vegas for a drug deal — 6 kilograms of cocaine were exchanged with unnamed persons for $100,000. Tobias was paid $4,000 for working as security during the deal, based on court documents.
Tobias has maintained he did not know the trip was for a drug deal, and that he was assured the exchange was legal.
But, based on court documents, the drug deal wasn't real: Everyone involved, aside from Tobias, appears to have been a part of a federal task force that has been attempting, with little success, to root out corruption within the Border Patrol along the Arizona-Mexico border.
It's unclear why the Justice Department abruptly asked for the dismissal the same day as Tobias' attorney filed his motion.
Justice Department spokesman Cosme Lopez declined to comment on the case, which was the culmination of a multi-year investigation of the Lukeville Port of Entry border crossing by the Southern Arizona Corruption Task Force. The task force is made up of agents from Border Patrol, FBI, Justice Department, IRS, and other federal agencies. The dismissal of the case raises questions about the money and time invested in the task force, which has pursued rooting out systemic corruption on the border since 2010.
According to documents filed with the court, Tobias claimed the federal task force put the fake drug deal into play, as well as supplying the money, drugs, and agents for the various parts in the alleged conspiracy.
Both the defense and prosecutors asked for a dismissal, which U.S. District Court Judge Cindy Jorgenson granted Monday with prejudice, just over 14 months after the FBI announced Tobias' arrest.
Tobias' attorney, Steven West, argued in an interview with BuzzFeed that federal agents tried to turn Tobias bad in order to use him as mole in the border station. "They couldn't get close to the so-called 'suspect corrupt people,'" he said. "I think they took a 90-degree turn."
"I suspect there were some meetings around that time," West said, explaining that during pre-trial hearings when he began making his entrapment claims the judge "seemed predisposed" to allow him to make the case.
West also said prosecutors appeared uncomfortable with the possibility of key information about the task force becoming public.
"My sense is that we had a case. They didn't want the line of witnesses I was going to call to testify [speaking in public] … they would have had to answer a lot of questions," West said Wednesday.
The Justice Department had made clear it was unwilling to provide even basic details of the investigation to the defense during pre-trial hearings.
For instance, according to a court motion filed by Tobias' attorney, department officials would not release certain information about the investigation during discovery, including "an accounting of how much money was spent on this operation by the government … on hotel rooms, air fare, frequenting adult entertainment establishments, rental car costs, restaurant bills, and any other 'perks' that were used to implement the operation, such as the Pacquiao fight at the MGM Grand in Las Vegas." In another example, prosecutors were unwilling to even tell West — the defendant's attorney — the code name of the investigation.
An FBI source referred requests for comment on the case to the Justice Department.