Mexico Says It Has Found "No Record" Of Its Military Entering Arizona
It also dismisses suggestions of drug cartel collusion.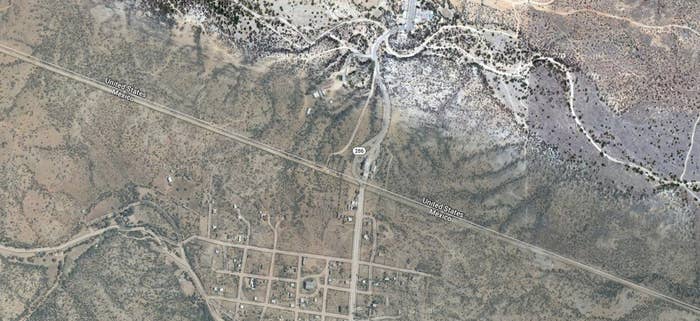 WASHINGTON — The Mexican government Thursday said it has found no record of an alleged late January border crossing by elements of its military. The government also insisted any allegations of collusion with drug cartels are nothing more than "speculation."
Sen. Tom Coburn (R-Okla.) has pressed the Customs and Border Protection for details of the alleged Jan. 26 incursion, first reported by BuzzFeed. According to an internal CBP incident report, two men dressed in Mexican military uniforms and carrying military issue G3 rifles, crossed into the United States near Sasabe, Ariz. After being initially confronted by a CBP agent, the two men retreated back across the border.
CBP officials did not send an investigative unit to the scene, and according to Mexican officials, records of a border crossing have not been located. "To date, we have found no record of an unintended Mexican military crossing on January 26th," Mexican Embassy Minister for Press and Public Affairs Ariel Moutsatsos told BuzzFeed in a letter to the editor dated Thursday, March 13.
Moutsatsos acknowledged that unintended crossings do happen occasionally, and that when they do "an incident report is filed with officials in both countries."
In a January letter to CBP, Coburn raised concerns that if the two men were in fact members of the Mexican military it could point to cooperation between the soldiers and drug cartels. But Moutsatsos argued in the letter that "an alleged report of two individuals wearing military-style clothing is not enough to confirm an unintended crossing by members of the military, much less cause for speculation that the Mexican military is providing active assistance to criminals."
Moutsatsos' letter complained that BuzzFeed's story had an "abundance of speculation" and an "absence of confirmed facts." The letter did not point out any errors.
CBP did not respond to a request for comment Friday.
Letter from the Mexican Embassy: