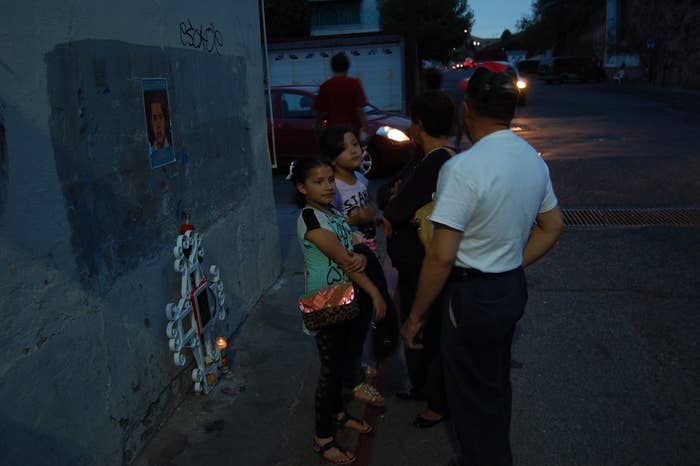 WASHINGTON — The Mexican government Tuesday praised a 5th Circuit Court of Appeals ruling that Mexican citizens shot by U.S. Customs and Border Protection agents across the border can bring claims in U.S. courts.
The ruling, on a 2010 shooting of a 15-year-old boy in Cuidad Juarez, Mexico, by a Border Patrol agent standing in El Paso, Texas, could have significant repercussions across the country's southern border, which has seen cross-border shootings during the Obama administration's enforcement effort.
"Mexico welcomes the Court's finding that 'a noncitizen injured outside the United States as a result of arbitrary official conduct by a law enforcement officer located in the United States may invoke the protections provided by the 5th amendment,' for the purposes of monetary reparation," the Mexican Embassy in Washington said in a statement.
The embassy also praised the court's rationale in its decision that "Border Patrol agents are not free 'to move in and out of constitutional strictures, creating zones of lawlessness.'"
Since 2010, six Mexican nationals have been shot by CBP while still inside Mexico, including Jose Antonio Elena Rodriguez, a 16-year-old resident of Nogales, Mexico, who was shot in the back by CBP agents while he walked down the street in October 2012.
Monday's decision by the 5th Circuit is a significant departure from previous court rulings. Federal attorneys have previously insisted that while the shots may have originated in the United States, because the harm — in most cases death — occurred in Mexico, they were not covered by the U.S. Constitution and therefore the families of victims did not have standing. Courts have typically accepted this rationale, over protests from activists, families, and the Mexican government.
Although Department of Justice attorneys, who are tasked with defending CBP in cross border shooting cases, have, according to sources familiar with the situation, been long uncomfortable with that defense, the department remained tight-lipped on Tuesday.
Because of the on going litigation, a DOJ spokesperson Tuesday would only say, "We are reviewing the judge's decision."