Menendez Beats Republicans To The Punch On Thatcher Resolution
New Jersey Democrat introduces resolution honoring the late British Prime Minister after days of behind the scenes jockeying with Republicans.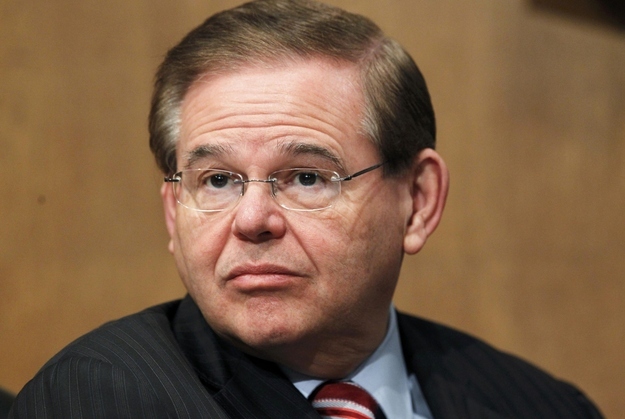 WASHINGTON — Senate Foreign Relations Chairman Bob Menendez Tuesday introduced a resolution honoring the life and accomplishments of the late Margaret Thatcher — even as conservatives groused that the New Jersey Democrat was holding up efforts to memorialize the conservative icon.
For days, conservatives have publicly complained that Democrats of placing a hold on the resolution, and privately, a number of Republicans placed the blame on Menendez.
"First of all, Chairman Menendez is not blocking any resolution regarding Ms. Thatcher," a spokesperson for Menendez said Tuesday, arguing that Menendez' "staff believed we had been working in cooperation since last week with [Minority Leader Mitch] McConnell's staff on final language of a resolution to commemorate Ms. Thatcher's life and leadership and were surprised to see press accounts to the contrary."
The spokesperson pointed out that his office released a statement recognizing Thatcher's accomplishments following her death and "today submitted a resolution commemorating her historic contributions for unanimous consent of the Senate."
Passing the resolution under unanimous consent would mean it would eliminate the need for a roll call vote and guarantee passage.
The resolution honors Thatcher's work on behalf of "freedom, liberty, and democracy ... [and] expresses admiration for Baroness Margaret Thatcher and her legacy as an inspirational and transformative leader in the United Kingdom and the world."
It is different from the draft resolution Republicans have sought to pass: for instance, it does not include references to several historical episodes, including an attempt on Thatcher's life by the Irish Republican Army in 1984.
"Thatcher was a great woman and it's a shame that Bob Menendez wants to pretend like important parts of her legacy never existed," a senior Republican aide said.
Resolutions honoring the lives of influential political figures like Thatcher are relatively commonplace, and in the United States the late British prime minister is revered as a conservative icon and fierce opponent of communism. She is also credited with bringing the British economy back from the brink of collapse.
But Thatcher's tenure was deeply divisive in the United Kingdom. Coal mining unions were broken under her tenure, and some of her domestic policies were harshly criticized. Thatcher was also accused of turning a blind eye toward the activities of protestant organizations in Northern Ireland targeting Catholic communities.