Lindsey Graham Calls For Sanctions On Russia Over Syria
The Republican candidate made the call as concerns grow over Russia's increasing military involvement in Syria.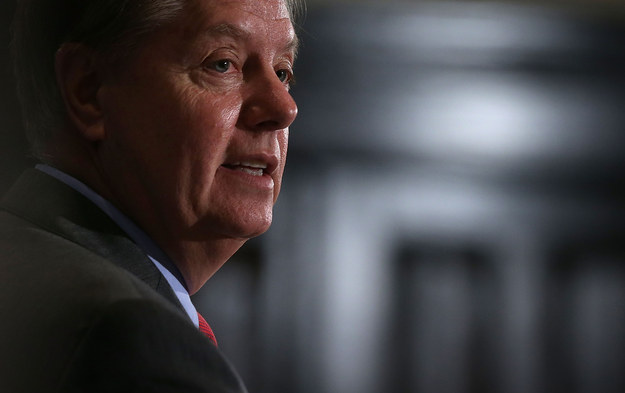 WASHINGTON — Sen. Lindsey Graham called for a new round of sanctions against Russia in response to President Vladimir Putin's escalating military supply shipments to the regime of Syrian dictator Bashar al-Assad.
The call for new sanctions comes as Putin has dramatically stepped up his support for Assad, including reportedly sending additional experts to the war-torn country to participate in military exercises, according to the Reuters news agency.
The Obama administration has sought to stymie Putin's material support for the Syrian regime, including requesting countries limit air space access to Russian supply planes.
But Graham, a 2016 GOP presidential candidate, also dismissed recent efforts by the Obama administration to limit supply routes.
"The Russians are just slapping president Obama and Secretary Kerry in the face. This is a complete insult to their efforts to find a solution to Syria. They've made Assad's survivability more likely, which means war in Syria never ends," Graham said.
Graham also bluntly warned that if the administration does not bring a new sanctions package to Congress, "I will. This is a chance to slap Russia hard. What they're doing is making America less safe [because] the launching pad of the next 9/11 is Syria."
The administration has slapped several rounds of sanctions on Russia to punish the Kremlin for its involvement in Ukraine.