Liberal Group Calls Mitch McConnell A "Gay-Bashing Gay Senator"
Tweets by Bluegrass group have since been deleted.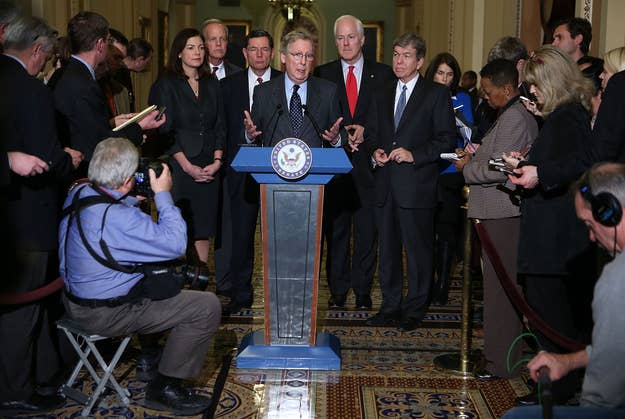 WASHINGTON — A Kentucky progressive group accused Senate Minority Leader Mitch McConnell of being gay in a pair of tweets.
In two tweets, both of which have since been deleted, Progress Kentucky accused McConnell of being gay, including calling the Senate's top Republican "a gay-bashing gay senator."
Both tweets link to a PRNewswire release from blogger Mike Rogers, who has long sought to try and out Republican members of Congress. While one of the tweets simply retweeted the release, a second tweet read "Is @McConnellPress a gay-bashing gay senator?"
Progress Kentucky has also inserted race into McConnell's Senate reelection, using twitter to accuse the Republican of favoring Chinese companies because his wife, former Labor Secretary Elaine Chao, is of Taiwanese decent.
A screen grab of the tweets is below: