Key Latino Republican Argues Against Pathway To Citizenship
Raul Labrador calls the proposal a ploy by unions and the Democratic party.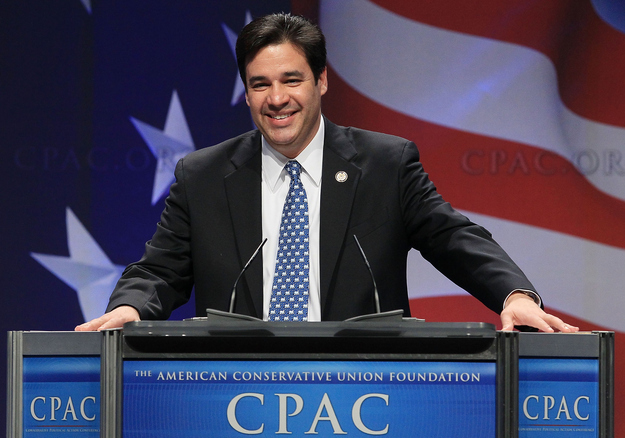 WASHINGTON — One of the most prominent Latino Republicans on Capitol Hill called efforts to pass a pathway to citizenship for some 13 million undocumented immigrants living in the U.S. a cynical ploy by Democrats and unions to swell their ranks.
"Anybody who's clamoring for citizenship is looking for voters, and they're looking for union members. They're not looking to help the people who are here illegally. They're looking for a political solution, they're not looking a policy that actually strengthens the United States," said Rep. Raul Labrador, a fiercely conservative Latino from Idaho.
Speaking to reporters Tuesday, Labrador claimed that in his 15 years as an immigration attorney, what undocumented workers came in "asking for was 'how do I become legal. I want to become legal.' That was the question every time someone came into my office. They weren't clamoring for citizenship."
Labrador's vocal opposition to a pathway to citizenship — which is part of bipartisan immigration reform plans in both the House and Senate — could complicate efforts to pass legislation this year. With Sen. Marco Rubio quarterbacking the reform process in the Senate, many reform advocates had hoped Labrador would at a minimum temper his opposition to a comprehensive plan that includes a pathway.
But Labrador argued that if Democrats want a victory on policy, they're going to have to accept the fact that Republicans don't have the appetite for a pathway at this point.
"It depends on whether they want to have a policy victory. I think they would support it if we can get enough Republicans to support it as well … We have to figure out what to do about the people who are here, and we need to figure out how to do that fairly," Labrador argued.
The conservative Republican also insisted that focusing solely on what to do about the tens of millions of undocumented persons in the country is taking the focus off the real goal: permanently repairing the immigration system.
"Every one of your questions has been about the 12 million people, what we have is a broken immigration system. I'm more concerned about having a modern immigration system that we can fix so that 10 years from now, 20 years from now we're all sitting here and all of you guys are asking me 'what do we do about the 10 million people who are here.'"