Key House Republican Warns Party To Learn From Mistakes Of 2012
Likely incoming chief of House Republican campaign shop Greg Walden tells colleagues work must start "right away."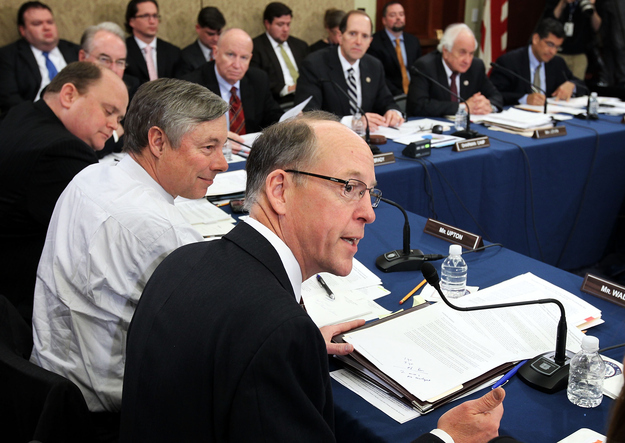 WASHINGTON, DC — The man expected to head up Republican efforts to grow their majority in the House of Representatives Tuesday warned that while the party can pick up seats in 2014, the GOP must immediately begin the process of reforming the party and correcting the mistakes that hurt them this year.
In a "dear colleague" letter to House members, Rep. Greg Walden, the Deputy Director of the National Republican Congressional Campaign Committee, praised the party's efforts in a hard election year, but also bluntly warned that changes must be made — and soon.
"We also came up short in some key races and have important lessons to learn from our losses as we go forward into 2014. We also have some solid opportunities to pick up seats and we must get started right away to do so," Walden said in the letter, which additionally was a pitch for his bid to become the NRCC chairman next year.
The Oregon Republican is popular within the GOP and is not expected to face serious opposition during leadership elections later this week.
Republicans have increasingly turned introspective in the wake of last week's electoral defeat.