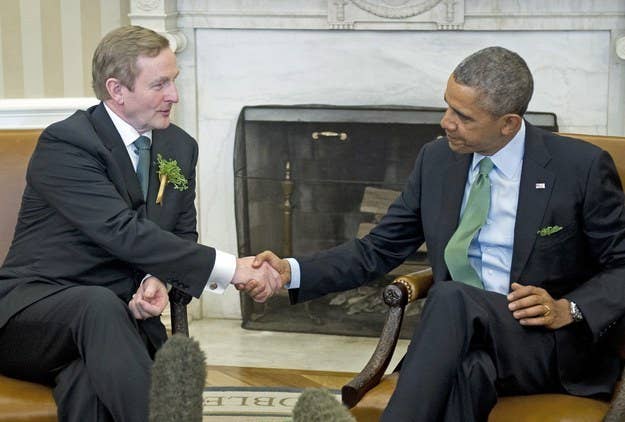 WASHINGTON — It's been more than 500 days since the United States had an ambassador to Ireland, and the White House appears no closer to filling the slot despite growing tensions in Northern Ireland that have put the Good Friday Peace Accord in jeopardy.
The U.S. Embassy in Dublin has been without an ambassador since December 2012, when Dan Rooney resigned his post. That lapse has frustrated Irish-American business and political leaders, who worry it points to a broader lack of interest in the situation in Ireland.
"I don't really understand why it's taken this long. It's not for a lack of candidates, I'm sure," Rep. Joe Crowley said of the delay.
"I know that the president has a great deal on his plate, but I do think that given the most recent events, we need to have a strong presence in Ireland and to be there to bolster the peace process to make sure it stays on track," said Crowley, a leading Irish-American member of Congress.
Over the last year Protestant and Catholic groups have sparred over the continued implementation of the Good Friday Accord, which was one of former President Clinton's chief foreign policy accomplishments. Negotiations broke down this winter, and tensions grew last month when Sinn Fein leader Gerry Adams was arrested and detained for several days in connection with the 1972 abduction and murder of Jean McConville.
Although the White House has reportedly considered a number of candidates, none has emerged since Rooney's departure.
On Wednesday, a senior White House official said reports that the White House is considering top donor Mary Lang Sollinger for the slot as "not right." The official also said that rumors about the ability of candidates for the job being unable to pass an FBI background check were "not right." Asked when an ambassador would be put forward, the official said he was "not going to speculate on timing."