Karl Rove Huddles With House Republican Leaders
Even as he wars with the Tea Party, George W. Bush's political Svengali briefs House Republicans on the ways of messaging.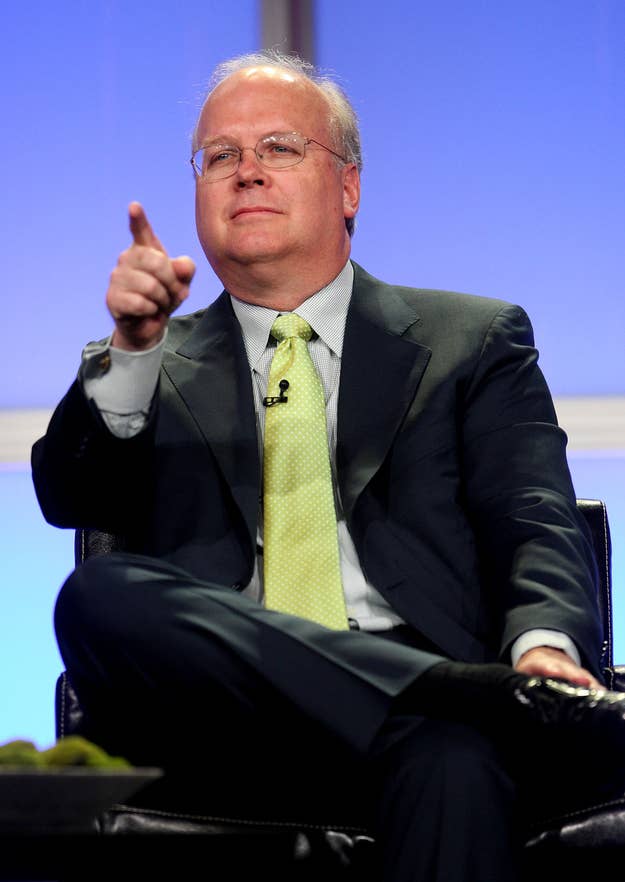 WASHINGTON — Republican strategist Karl Rove huddled with a group of House GOP leaders in the office Majority Whip Kevin McCarthy Thursday morning to discuss the party's messaging efforts, Republicans familiar with the meeting said.
Details of Rove's presentation to a group of McCarthy's "whip team" — a subset of the broader conference tasked with educating the rank and file, rounding up votes on key bills and generally enforcing discipline within Republican ranks.
Following the meeting, several lawmakers could be heard instructing staff to setup meetings with Rove.
Rove has been locked in a battle with conservatives over the last several weeks after he announced that he would use his Conservative Victory Project Super PAC to back "electable" Republicans in primaries during the 2014 election cycle. Tea Party activists took those comments as a direct attack on their movement. Mainstream Republicans have become increasingly unhappy with the Tea Party because of its use of primaries to oust moderate Republicans, which has ultimately meant a loss in the general election to Democrats.
Rove's trip to Capitol Hill may not be met with enthusiasm from every Republican. Rep. Steve King, one of the House's most vocal conservative firebrands, has been eyeing a run to replace Sen. Tom Harkin now that the veteran Iowa Democrat is resigning.
King is in many ways the sort of conservative candidate that makes the party's establishment nervous about the coming general election, and King told the Iowa Republican earlier this month his is now strongly considering a run — in part as a response to Rove.
"If I would back up in front of Karl Rove's initiative, that would just empower him, and he would go on state after state, candidate after candidate," King told the Republican.