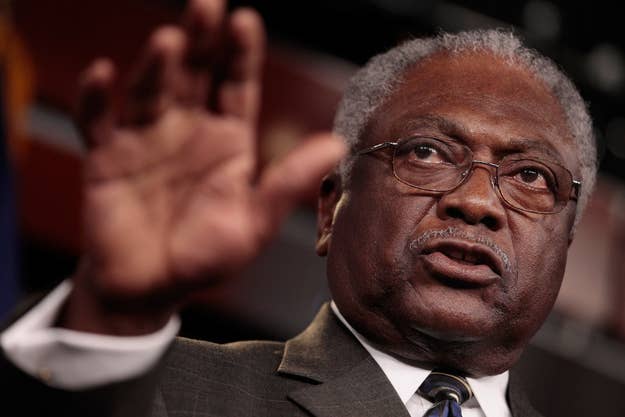 WASHINGTON — House Democratic Assistant Leader James Clyburn charged Monday that a series of high-profile leaks about secret domestic spying programs are part of a broader effort by opponents of President Barack Obama to damage the administration politically.
"There is an attempt by several people to do political harm to this president. I just think this is part of that," Clyburn told BuzzFeed.
Over the last week The Guardian and other outlets have published damning information about several National Security Agency domestic surveillance and spying programs, much of which has originated with Edward Snowden, a contractor with Booz Allen.
Clyburn, one of the top Democrats in the House, said he "absolutely" believes Snowden, who is currently in Hong Kong, should be extradited back to the United States to face charges.
Federal campaign records appear to show that Snowden donated to former Rep. Ron Paul's presidential campaign.
While he has no direct evidence that Snowden was in fact working to hurt Obama's credibility, Clyburn argued, "I haven't gotten to where I am in politics without relying on my gut. And my gut tells me this is an effort to embarrass the president."
The South Carolina Democrat also argued that the case raises serious questions about the security clearance program. "I have a serious problem figuring out how this guy got security clearance in the first place," Clyburn said, arguing Snowden's educational background should not have been sufficient for him to have access to such sensitive data. "Where did he get the intellectual capacity to be allowed access to all this data?"
Clyburn told BuzzFeed he is concerned the leaks may be a result of contractors putting profits ahead of hiring qualified personnel. "Everyone is so focused on the bottom line, they're not looking at who they're hiring," he said.