IRS Scandal Could Blunt Potency Of Campaign Finance Reform
In wake of IRS targeting of conservative activists, "I don't think Republicans have any fresh incentive to revisit" campaign finance reform, a Senate Democratic leadership aide acknowledged.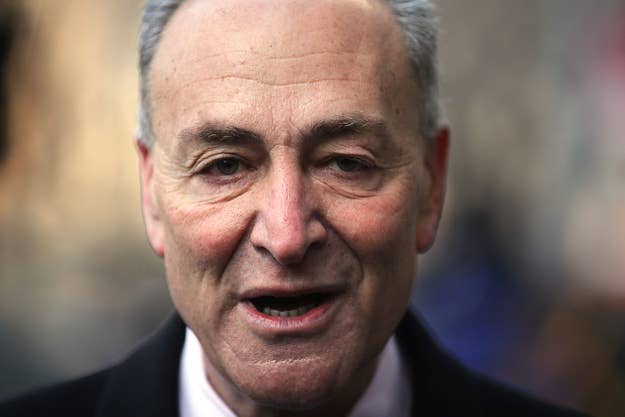 WASHINGTON — The widening scandal surrounding the Internal Revenue Service's targeting of conservative groups during the 2012 election is not only threatening to derail Obama's short-term agenda, but it could also take a key fundraising tool off the table for Democrats in the 2014 race: campaign finance reform.
Democrats in the Senate had planned on once again pushing for a new round of stricter campaign finance reporting reforms, ostensibly aimed at limiting the impacts of SuperPacs on campaigns.
If the prospects of passage in the Senate were dim, now Democrats say it's all but certain legislation won't pass.
"I don't think Republicans have any fresh incentive to revisit this," a Senate Democratic leadership aide acknowledged.
And that could be bad news for Democrats, who have used reform as an effective tool for revving up their base and, perhaps ironically, raising money.
In many ways, campaign finance reform is the "judicial activism" of the left: an issue that rarely sees any actual movement in Congress or the executive branch but which is a standard part of Democratic stump speeches and fundraising pitches.
Denunciations of the Supreme Court's 2010 Citizens United decision, which unleashed Super PACS like Crossroads GPS onto the political scene, are common in Democratic rhetoric. But the ruling has had it's upside for Democrats: in addition to creating primary problems for Senate Republicans, it's created a convenient "evil corporate interest" straw man for the party to attack.
And those arguments are popular not only with the party's base but also with donors.
Officially, Democrats insist the scandal, in which IRS workers specifically targeted groups with "Tea Party" and "Patriot" in their names for extensive review, should give reform efforts a shot in the arm.
"There needs to be more clarity in the law regarding the activities of tax exempt organizations along with greater disclosure and transparency. We must overturn Citizens United, which has exacerbated the challenges posed by some of these so-called 'social welfare' organizations," House Speaker Nancy Pelosi said in a statement Monday.
"And we must take appropriate action, without any delay or hesitation, to ensure that the IRS remains an impartial agency for America's taxpayers and our nation's families and businesses," she added.
But privately, Democrats acknowledged it will ultimately hurt their ability to move any sort of legislation.
In fact, the scandal has scuttled a long planned hearing into the activities of so-called 501(c)4 organizations like Crossroads.
"We had tentatively planned a hearing on that issue for June. After Friday's announcement that the IRS, to the extent it has been enforcing the law, may have done so in ways that singled out some groups for special scrutiny, we have determined that the subcommittee should investigate that additional issue as well," Sens. Carl Levin and John McCain, the chair and ranking member of a key Senate subcommittee, announced Monday.
"As a result, we have decided to delay our hearing in order to examine this issue carefully. We will continue to work on a bipartisan basis to ensure the integrity of our political process and of enforcement efforts," the two lawmakers explained.
Still, the aide argued that Democrats could turn lemons into lemonade. "There is no standard for judging when a nonprofit … oversteps its bounds. That's one thing that could be proposed as a reform," the aide explained.
Indeed, Sen. Charles Schumer, argued in a statement that new guidelines need to be established to avoid future problems.
"If the IRS showed political bias in scrutinizing these nonprofit groups, heads should roll at the agency. Congress should fully investigate this potential abuse of power and specific reforms must be adopted to prevent this from ever happening again. As we proposed last year, the IRS must adopt neutral, objective criteria for reviewing applications from groups seeking tax-exempt status and make them clear to the public and to groups that apply," Schumer sdaid.
"As long as the IRS guidelines remain murky, the risk remains that the agency will enforce the law arbitrarily or, worse, based on political motives. And that is unacceptable," he added.