US District Court Judge Leslie Bowman's court had been in session for less than 14 minutes, but as usual, it had been a busy 14. She'd already deported eight Central American men and was seconds away from deporting six more, who stood nervously before her.
As with the first group, charges were being dismissed against most of the six. Though the men had been given interpreter headsets, they were largely ceremonial: None of the men spoke English or enough Spanish to participate in the hearing.
Most faced misdemeanor charges for illegal entry into the US, and Bowman was preparing to dismiss the cases and order them deported. But for Guatemalan immigrant Manuel Lux-Tom, it was different. This was his second time being caught crossing the border, and federal officials who wanted him in jail were insisting that Lux-Tom stand trial at a later date when the court could handle his case.
No one had asked Lux-Tom, who speaks his native language of K'iche', if he needed or wanted a translator.
Lux-Tom's attorney, Richard Bacal, objected. Bacal argued his client had been the victim of a rigged and unfair system during his previous trial in Pecos, Texas. In that case, Bacal said, Lux-Tom had never talked to an attorney alone — he'd only seen one in a group meeting along with 20 other men being detained. No one had asked Lux-Tom, who speaks his native language of K'iche', if he needed or wanted a translator, and he'd been found guilty with literally no idea what was happening, Bacal argued.
Bowman granted the request sought by federal officials, but she also agreed to let Bacal find a K'iche' interpreter for Lux-Tom.
Then, in an extraordinary move, Bowman issued a rare rebuke of the mass deportation process she plays a role in, known as Operation Streamline. Saying she was "hesitant to be critical" of another judge's handling of a case, Bowman added, "But I am aware that a person could probably make it through the proceedings without a thorough understanding of their rights and the court proceedings."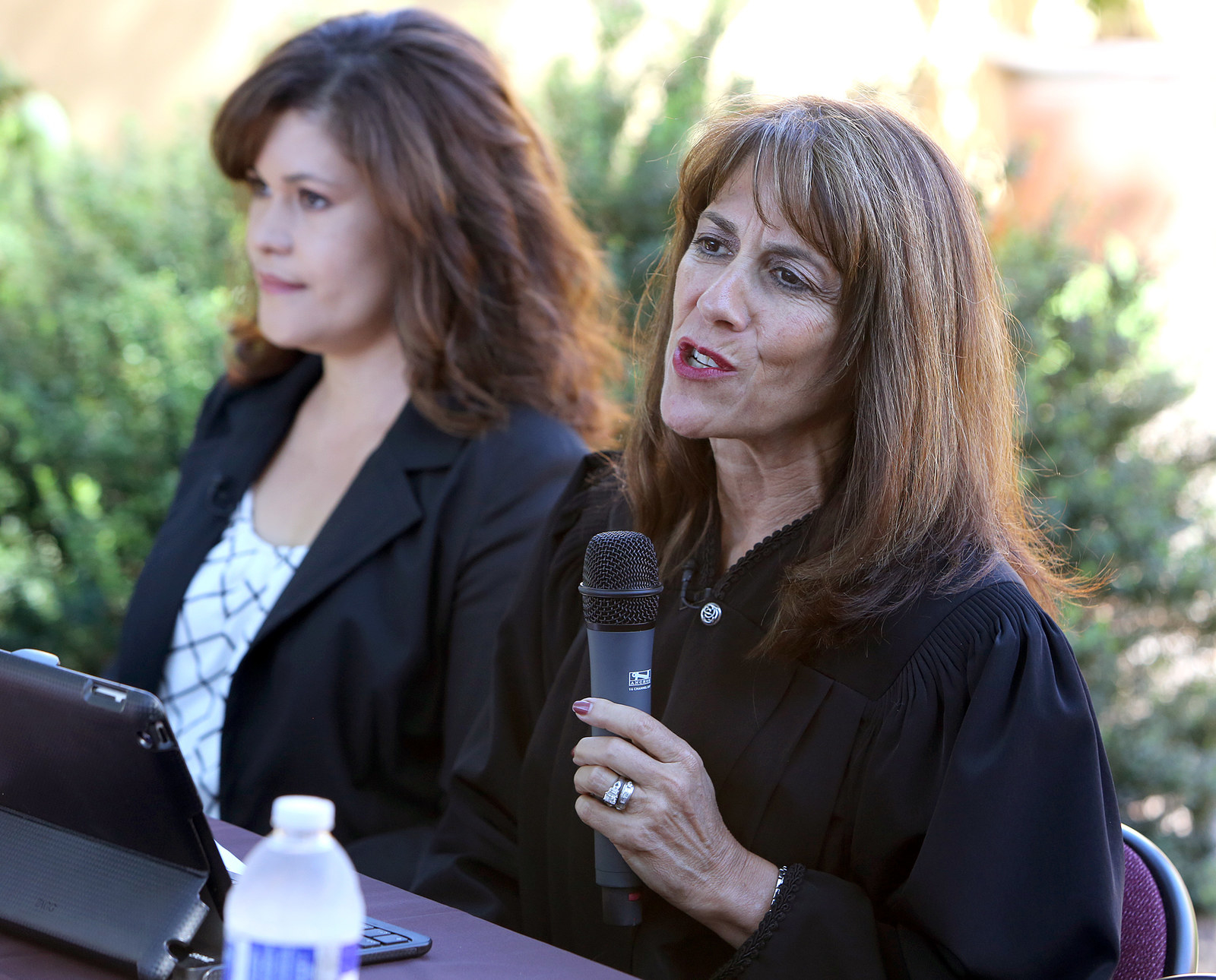 "For the judge to say that in open court, on the record, is quite stunning," said David Leopold, an immigration lawyer and the past president and general counsel of the American Immigration Lawyers Association.
Launched in 2005 by the Bush administration, Operation Streamline was designed to handle a spike in apprehensions of Mexican and Central American immigrants along the southern US border. The program allows the Department of Homeland Security, the Department of Justice, and federal courts to process people charged with unauthorized entry into the US at a breakneck pace.
"There's a lot of questions not only about the due process these folks are getting, but the basis for the prosecutions."
Originally applied to just certain parts of the Texas–Mexico border, the program was quickly expanded, and by 2010 the entire Texas, New Mexico, and Arizona borders were covered by Streamline courts, with tens of thousands of cases being churned out each year. So far this year, more than 10,000 people have gone before the court here in Tucson. The first Operation Streamline hearings in California began this week in San Diego.
Immigration attorneys and activists worry that, while President Donald Trump's demands for an elimination of due process for undocumented immigrants may never come to pass, new policies similar to Operation Streamline will eventually be put in place to make it all but impossible for people fleeing violence and terror to gain asylum.
"There's a lot of questions not only about the due process these folks are getting, but the basis for the prosecutions in the first place," Leopold said.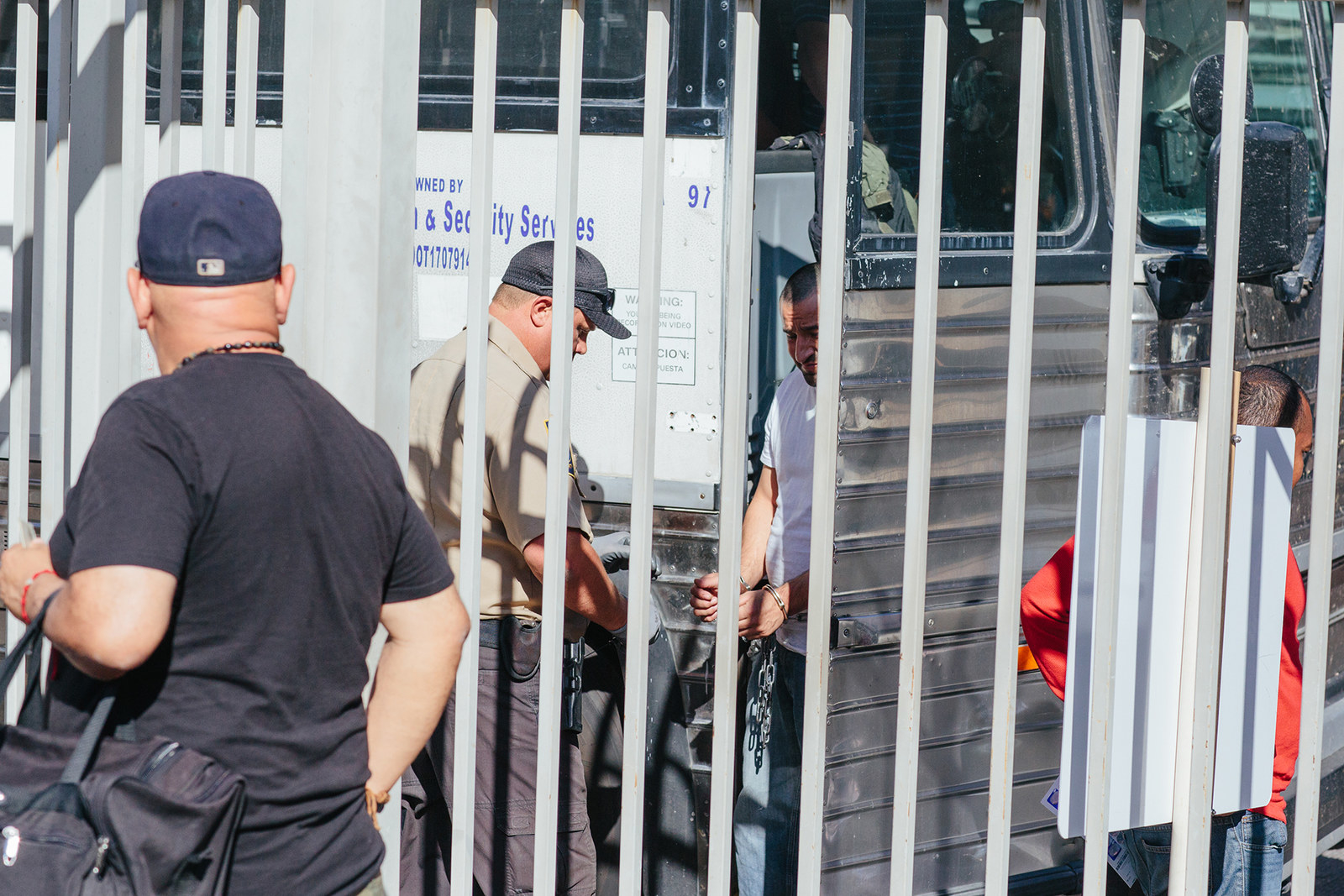 The day Lux-Tom appeared in court was like virtually any other day when Tucson's Streamline court is in session. Shortly after 8 a.m., the buses rolled out of the gates of the US Customs and Border Protection detention center, filled with groggy immigrants heading for their day in court. Most were men, many among the increasing number of fathers separated from either their entire families or the young children they've brought with them to the United States.

Some had arrived the night before at the detention center, known as the Icebox because it's always freezing inside, but immigration attorneys said it's not uncommon for clients to have been held for three or four days before being brought to court.
Conditions in the Icebox are, to say the least, uncomfortable. Attorneys who've visited clients there say most immigrants sleep on concrete floors. If they're lucky, they have thin metallic emergency blankets. Although they're fed and can use the bathroom, there are no showers and they're not given a change of clothes, so most arrive at the federal courthouse in Tucson filthy, still wearing the clothes they were in when Border Patrol agents picked them up. They are, however, given government-issued shackles to wear until just before they enter the courtroom.
"After running out of water, if they can't find a nasty cattle pond, many have told me they are drinking their own urine."
"Many drink out of the nasty cattle ponds, and it gets them sick. Some have had diarrhea while they're out in the desert," said George Soltero, a defense attorney who represents immigrants in the Streamline court. "After running out of water, if they can't find a nasty cattle pond, many have told me they are drinking their own urine," Soltero added.
In response to a request for comment on the conditions at the Tucson detention center, a CBP spokesperson pointed to the agency's October 2015 National Standards on Transport, Escort, Detention and Search guidelines. The guidelines indicate that detainees should "generally" not be held longer than 72 hours, that "reasonable efforts will be made to provide showers, soap, and a clean towel to detainees who are approaching 72 hours in detention," and that while bedding must be provided to minors in custody, adults can be given "clean blankets" when requested. The guidelines also prohibit the temperature in holding cells from being used as punishment.
Between 9 a.m. and noon, public defenders on contract with the court begin meeting with the immigrants. Depending on the caseload and the particulars of their cases, they'll spend anywhere from 20 to 40 minutes with each client. All of the immigrants face criminal misdemeanor charges of illegal entry into the United States, and they almost always end up accepting a plea deal.
Because Lux-Tom appeared on a day when the only interpreter on hand spoke English and Spanish, but not K'iche', he and the rest of the non-Spanish-speakers were put into one group.

First offenders are the lucky ones. Prosecutors generally agree to drop charges, and the detainees are put on the first bus or plane to their home country. For the rest, the process can drag on for months, especially if, as in Lux-Tom's case, an interpreter has to be found.
At 1:31 p.m., a side door in the Special Proceedings Courtroom on the courthouse's second floor opened. The sound of dozens of shackles clinking together echoed in the cavernous courtroom, like a Vegas slot machine hitting the jackpot.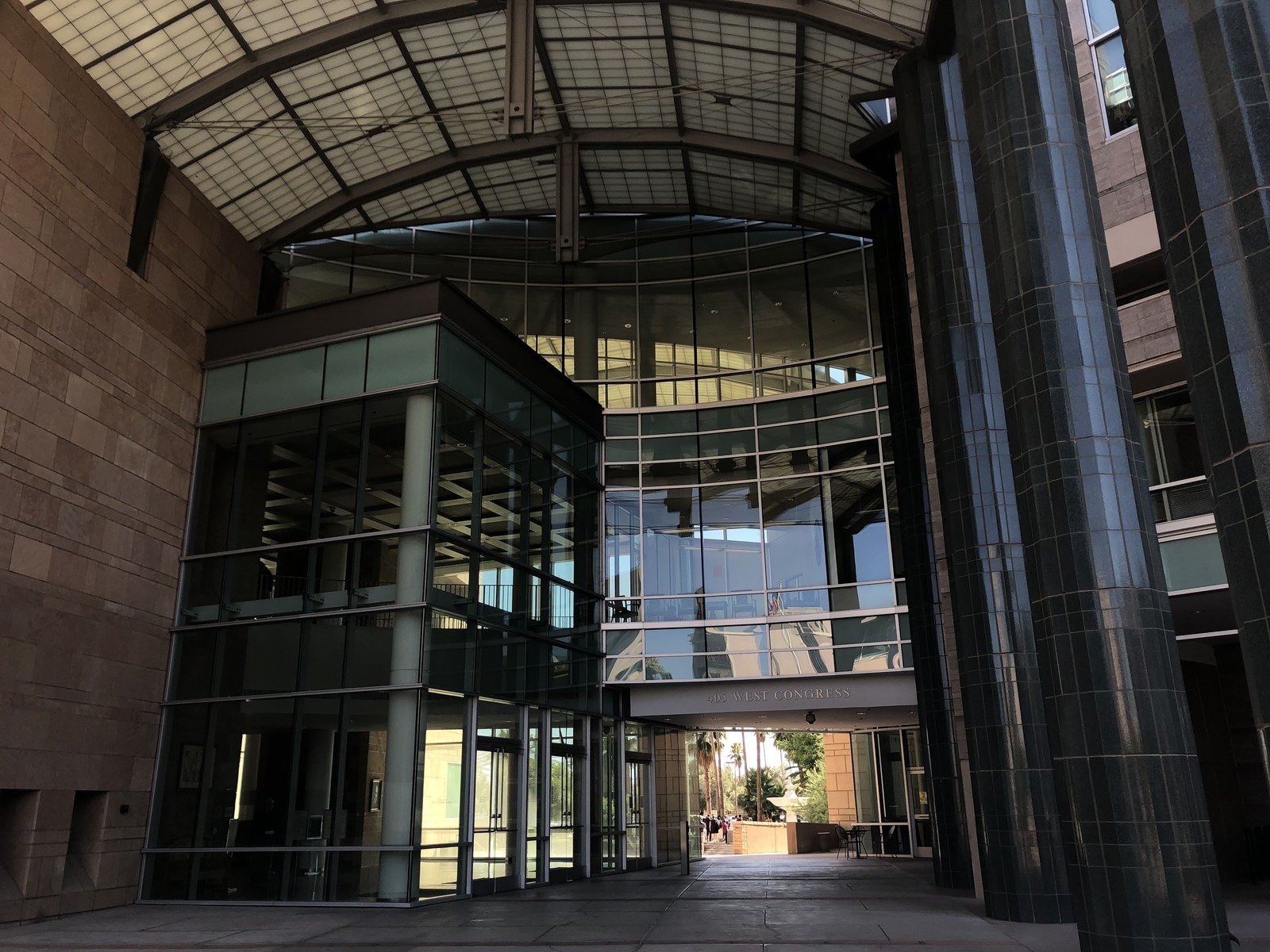 A moment later, the first group of eight detainees shuffled in. Freed momentarily from their shackles, they slowly took their places in the front of the courtroom. A few looked around, smiling shyly at a group of high school students who'd come from Sunnyvale, California, to witness the proceedings. But mostly they shifted awkwardly from one foot to the other, uncertain of what was happening or what they should do with their bodies while awaiting the unknown.
Eight public defenders lined up behind the men. A clerk stepped before the first man, placing a pair of interpreter headphones on his ears. None of the men spoke English or Spanish, so the headphones served no purpose, but they were part of the tightly choreographed process whose ending was never in doubt.
At 1:33 p.m., Judge Bowman began the proceedings, looking down at the undocumented immigrants, reading out their case numbers and names.
Four minutes later, the eight men's cases had been concluded. They were gone from the room, ordered deported, and Lux-Tom and five others had taken their place before Bowman.
For the next hour and 50 minutes, the court cranked out batch after batch of deportation orders.

Like most judges working Streamline cases, Bowman had a script she carefully followed, each time opening with a simple "Good afternoon, gentlemen." Groups of immigrants would shuffle in. Headphones would be placed on their ears. Bowman would read the defendants' names, advise them that by pleading guilty they were giving up their rights, ask if they were coerced, then accept their pleas and pass judgment.
Some of the defense lawyers stood behind their clients, others next to them. Occasionally, a lawyer would give a client a reassuring squeeze on the shoulder. But even this small signal of comfort had the practiced precision that comes from endless repetition.
Zachary Wiest, the US attorney that day, sat at a desk, periodically marking documents after each man or woman had been judged. His cropped hair and purple paisley tie were more reminiscent of a character from an '80s high school flick than a federal prosecutor with hundreds of wins.
Before Streamline, immigrants who had already been deported at least once faced felony charges that could bring up to two years in jail.
Although the rehearsed nature of the Streamline process may seem jarringly unfair to many Americans, some defense attorneys who appear before the court argue it's often better than the alternative.
Before Streamline, immigrants who had already been deported at least once faced felony charges that could bring up to two years in jail, often on top of the weeks or months they would spend awaiting trial. But under Streamline, detention can be as short as 36 hours before they are deported. And given chronic complaints about the conditions in long-term immigration detention centers like the West Texas Detention Center dubbed Hell by detainees, that can mean a lot for many immigrants.
But many immigration attorneys and activists have criticized the rote regimentation of Streamline, arguing it doesn't meet even the most basic concept of fairness and due process.
The Streamline court in Pecos is notorious among immigration attorneys, who say it conducts little more than perfunctory show trials and treats immigrants with little respect. A court in Yuma, Arizona, has similar issues, with only one or two public defenders being made available for dozens of detainees, according to defense attorneys in Tucson.
"They probably have no idea what's going on."
According to Leopold, for due process to be real, an immigrant's plea must be made "knowingly, voluntarily, and intelligently … I have a very difficult time believing that's the case here," he said. "What kind of time can the lawyer really spend to explain a complicated process?"
Given that native English-speaking Americans have difficulty navigating the legal system even with extensive preparation from counsel, he said it stretches credulity to argue that exhausted immigrants from rural Guatemala or the slums of San Salvador can make competent legal decisions after meeting with an attorney for 20 minutes.
"They probably have no idea what's going on," Leopold said.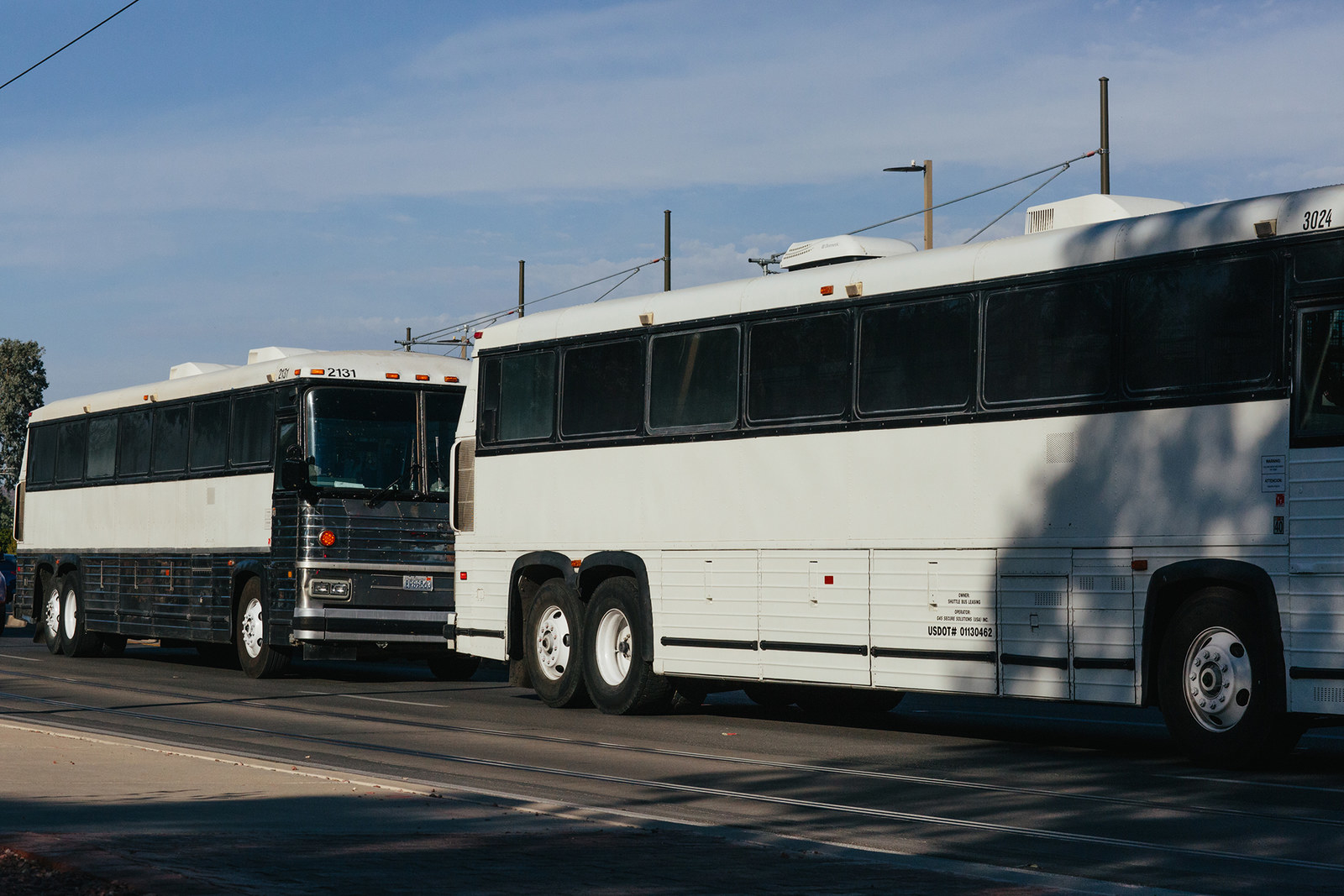 That basic lack of understanding was clear throughout the day in Bowman's courtroom. Although she kept each group's proceedings to a crisp six-minute clip — about the time it takes to smoke a cigarette — there were periodic delays. Despite having headsets on, it was clear that many of the men and women didn't understand what was happening. They stared blankly at Bowman after she asked her standard questions. At one point, a frustrated Bowman looked at one immigrant who seemed unsure what to do and told him, "I need you to choose, guilty or not guilty."

Some looked from their lawyer to Bowman and back again, apparently confused about what they should say. Some would mumble something unintelligible in Spanish on the first try. Others would reply "culpable," Spanish for guilty, in response to any question, even before they'd been asked to enter a plea.
And then there were the more than two dozen teens sitting in the gallery, members of the Sunnyvale Presbyterian Church's youth group. They'd come to Tucson with their pastor, Hardy Kim, as part of BorderLinks, a nonprofit education program that teaches Americans about immigration and issues relating to the borderlands.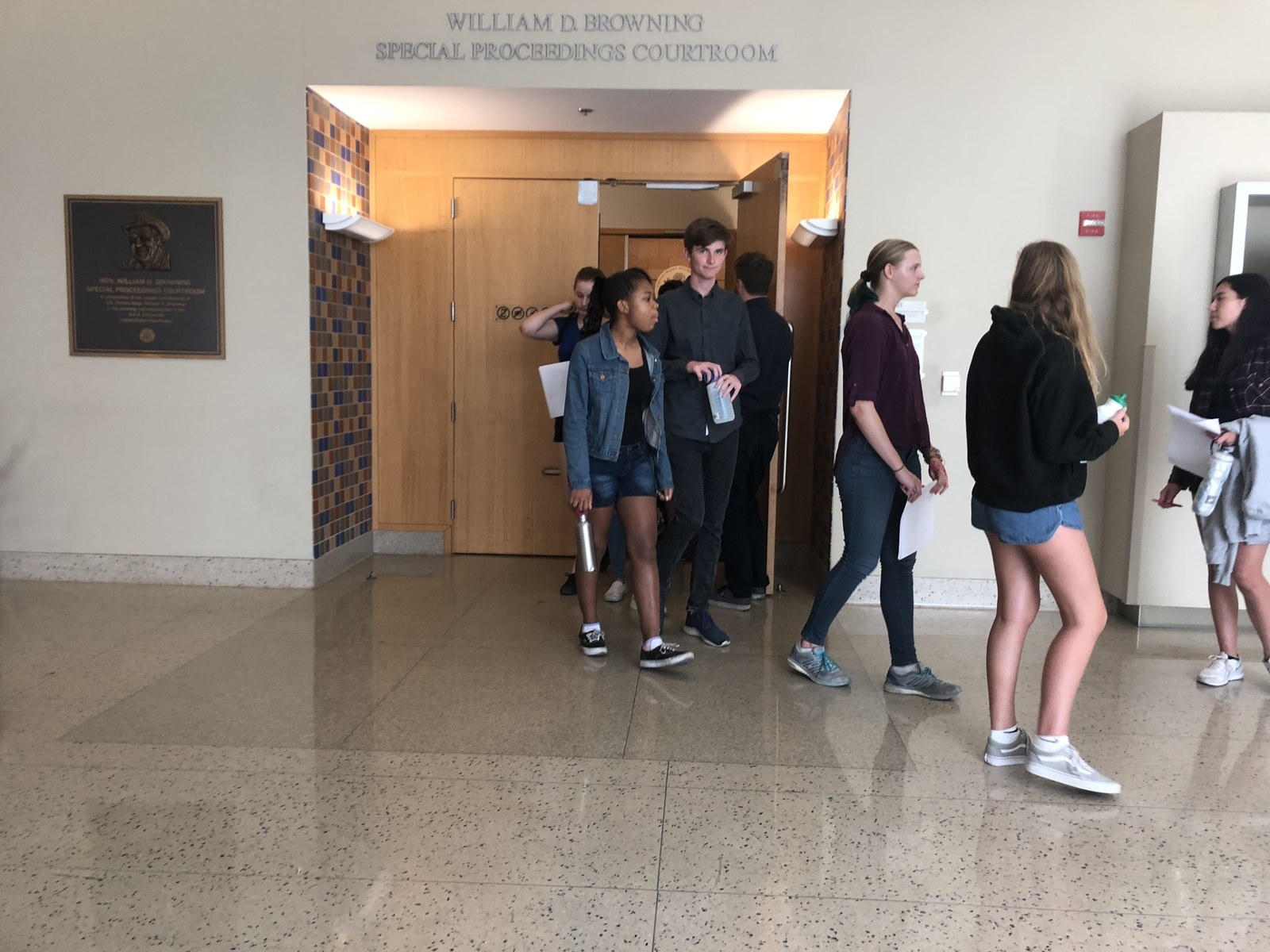 At 2:39 p.m., as Bowman was about to hear a new set of cases, Kim slowly stood and turned his back to the court. First, two students next to Kim also stood and turned their backs, and within minutes, 23 members of the group had joined their pastor's silent protest.
Although activists routinely monitor Operation Streamline hearings and often stage protests outside the court, it's rare for anyone to do so inside the court. More US marshals entered the room, demanding the students sit down and warning they would be removed from the courtroom if they refused.
Bowman ultimately waved off the marshals, telling the court she had decided to let the protest proceed. "I am personally not offended. They are being peaceful and not disruptive," she said. "As long as there is no disruption, no one will be removed."
After a few moments, Bowman returned her attention to seven men before her. "Good afternoon, gentlemen," she began. ●