House Moves Step Closer To Passage Of Senate Violence Against Women Act
Despite conservative opposition, the Senate-backed Violence Against Women Act could see movement.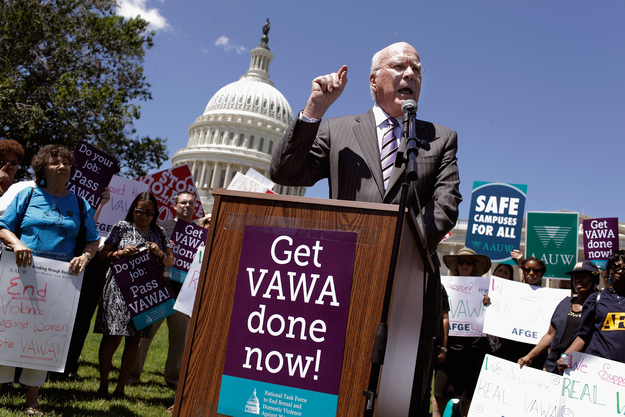 WASHINGTON — Growing support for the Senate's Violence Against Women Act could upend conservative efforts to limit the bill's expansion to give tribes the authority to pursue rape charges against non-tribal members.
The House Rules Committee Tuesday night adopted a rule for considering the VAWA that would bring the Senate's measure to the floor and allow for a vote to replace its language with a weaker House version favored by some Republicans.
While there is strong conservative opposition, the vast majority of Democrats and many Republicans back the Senate's bill. The committee had originally planned to pass a version of the rule that would have only needed one vote on the House version, but that is now expected to fail, setting up a final passage vote of the Senate version.
Assuming the House does indeed pass the Senate's version, it would mean the bill would go directly to President Obama's desk for signing and would clear an issue from Republican plates that has politically dogged them for months.