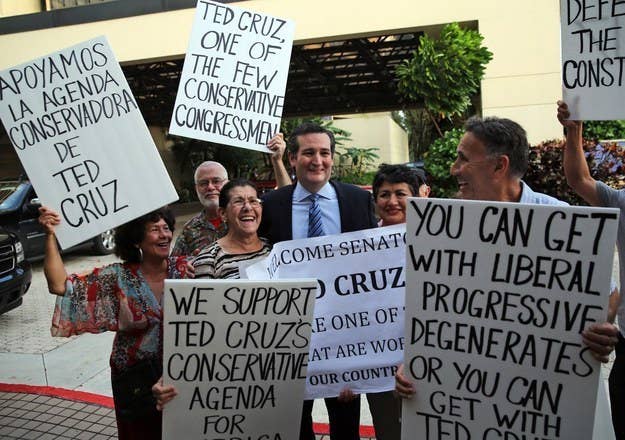 WASHINGTON — House Republicans could as soon as Thursday take up legislation to keep the federal government open past November's midterm elections in the hopes of avoiding a repeat of last year's government shutdown, Democratic and Republican aides said Saturday.
A GOP leadership aide Saturday said no final decisions have been made on the exact timing for a continuing resolution vote, but acknowledged "our objective is to get it done quickly."
With the election less than two months away, leadership is eager to wrap up its 10-day session without committing any unforced errors, focusing instead on message votes on jobs and energy. Speaker John Boehner's ability to control his caucus is tenuous, and the short time between now and election day means he doesn't have time for a messy, drawn out fight to pass major legislation.
Aides suggested the quick turnaround on the continuing resolution is to keep the Republican Party's "Trouble Makers Caucus," led by Sen. Ted Cruz, from organizing any sort of rebellion and prompting another government shutdown.
President Obama's decision to punt executive actions on deportations until after the November midterms has significantly reduced the likelihood of a conservative backlash. Whether the president actually has the authority to take executive action has become a point of contention on the right.
Still, Republicans are wary that Cruz and House conservatives could insist the spending bill include language barring the administration from implementing the changes in the future. And three weeks is more than enough time for conservatives to put enough pressure on Boehner to accept their demands for a fight.
Any law that prevented future executive actions, virtually everyone agrees, would be immediately rejected by the Senate and White House, setting the stage for a repeat of last year's shutdown debacle.
A shutdown wouldn't help Democrats win back the House — Obama's unpopularity, redistricting by state legislators, and strong candidates in swing districts took that possibility off the table long ago.
But a shutdown could have major implications for the Senate, where Republicans have the first chance in nearly a decade of retaking the upper chamber. Given the 2016 map, which favors Democrats, this year is Republicans' best opportunity for a while.
"You want to limit the number of sessions at Tortilla Coast," one GOP operative quipped, referring to Cruz' infamous meetings with House conservatives at the Capitol Hill restaurant where they plotted shutdown strategy in 2013.