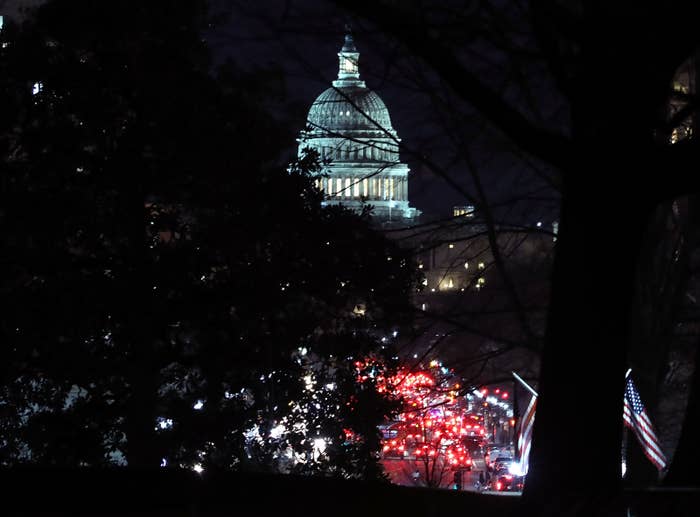 Five people who had access to the House of Representatives' entire computer network are under investigation Thursday evening following a months-long investigation by federal law enforcement officials, according to a lawmaker briefed on the raid.
Although the lawmaker said House officials had told staff from affected offices that contractors had been arrested, late Thursday night US Capitol Police spokesperson Eva Malecki told BuzzFeed News that no arrests had been made, but that USCP was investigating members of the House IT support staff.
"At the request of Members of Congress, the United States Capitol Police are investigating the actions of House IT support staff," Malecki said in a statement. "No Members are being investigated. No arrests have been made. It should be noted that, administratively, House staff were asked to update their security settings as a best practice. We have no further comment on the ongoing investigation at this time."
According to the member, the chiefs of staff for 20 lawmakers were summoned to a closed-door meeting with House administration officials, who briefed them on the incidents. The chiefs were told the men were conducting a procurement scam, although officials acknowledged the people had access to virtually all of the computer systems used by the affected lawmakers. Members were also told Thursday night to change the passwords to their email and other applications.
The news has rattled nerves on Capitol Hill, especially after the series of high-profile political hackings over the last year. "They said it was some sort of procurement scam, but now I'm concerned that they may have stolen data from us, emails, who knows," the lawmaker said.
CORRECTION
This post has been updated and corrected with new information from US Capitol Police, which said no arrests have been made but there is an active investigation ongoing into IT staff who were involved in an alleged procurement scam. A lawmaker briefed on the situation had told BuzzFeed News that arrests were made.