Federal Immigration Judge Grants Asylum To Gay Ghanaian Immigrant
After months in an El Paso, Texas, detention center, a rare win for African immigrants seeking asylum on the southern border.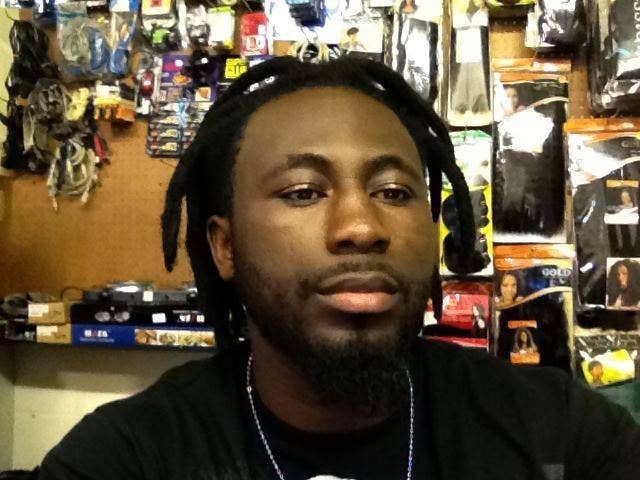 WASHINGTON — A federal immigration court Wednesday agreed to grant asylum to Amidu Fredrick Sinayor, a gay Ghanaian who has sat in an El Paso, Texas, detention center since February, capping a harrowing months-long trek through some of the most dangerous parts of Central America and Mexico.
Sinayor is one of dozens of Africans from Ghana, Somalia, Ethiopia, and other countries in Africa who have fled to the United States, making their way to the southern border from South America, a deadly trip that can take months of walking to complete.
"He's ecstatic. He doesn't know what to do," said Nancy Oretskin, an attorney with the Southwest Asylum and Migration Institute who represented Sinayor. "I'm ecstatic. We won, and you know it's hard to win these cases."
A spokesperson for the Department of Justice, which operates the administrative court, declined to comment on the ruling.
Sinyaor left Ghana after repeated attacks by anti-LGBT gangs which, according to local officials, have been sanctioned by the country's political and religious leaders.
The vast majority of asylum cases in El Paso are denied: Between 2007 and 2012, judges in El Paso rejected more than 87% of requests, according to data collected by the University of Syracuse's Transactional Records Access Clearinghouse.
Perhaps significantly, Sinayor appeared before an immigration judge from Miami whom the Obama administration had flown to El Paso to help address the massive backlog of asylum claims.
Despite securing his petition, Sinayor remains in detention, potentially for weeks as the government processes his asylum status. Additionally, the federal attorney could choose to appeal the case.