Exclusive: Republicans Draft Rules To Tighten Control Over House Floor
Proposed changes to House rules, obtained by BuzzFeed, would curtail Democrats' ability to block certain measures from consideration.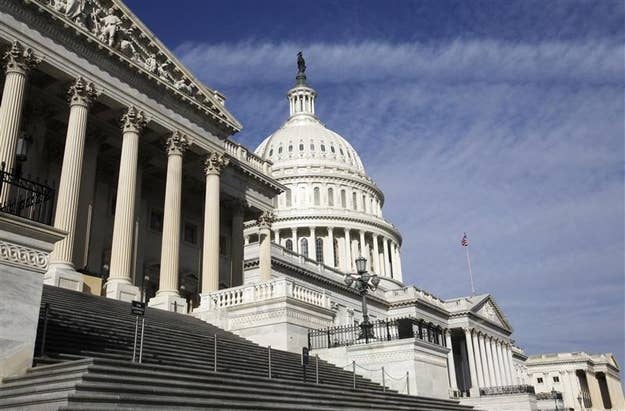 WASHINGTON. DC — Republican leaders are moving to tighten their control over the proceedings on the floor of the House of Representatives next year, planning moves that include eliminating a requirement that Democrats be allowed to sign off on certain types of bills, according to draft rule changes obtained by Buzzfeed.
When he first came into power nearly two years ago, Speaker John Boehner was adamant that he would relax the iron grip on floor proceedings that his predecessors had maintained for decades by allowing open amendment processes and permitting Democrats to get floor votes on at least some of their measures.
The draft rule changes, however, will give Republican leaders and committee chairmen greater freedom in scheduling items on the chamber floor and limit Democrats' ability to block certain measures.
Republicans are expected to consider the new rules during their organizational meeting next week.
Republicans are also proposing to eliminate a ban on scheduling "suspension" bills for consideration if more than one-third of the committee's membership opposes the legislation, a move that will likely weaken the hand of Democrats while strengthening the authority of chairman.
The House considers two types of bills — those under a "rule," which creates limits on amendments and provides for a 218-vote threshold, and so-called "suspension" bills that require a super majority of members, allow no amendments, and are generally bipartisan or noncontroversial.
Leadership is proposing two other minor changes to the rules: one change that would require all authorization measures to include a sunset provision, and second reducing the number of seats in their internal Elected Leadership council from two to one.
The changes are technically being made to the GOP conference's internal rules. However, because Republicans control the House, any internal rules effecting how they operate the chamber become de facto rules for both parties.
For instance, the GOP's internal earmark ban, instituted at the beginning of the 112th Congress, has had the practical effect of eliminating all earmarks, regardless of which party might be seeking them.
[UPDATE] An aide familiar with the reforms says the practical effect may be minimal, since the existing provisions allowing the minority party to block suspension measures have not been followed for years, and the changes will simply bring the rules into conformity with common practice.